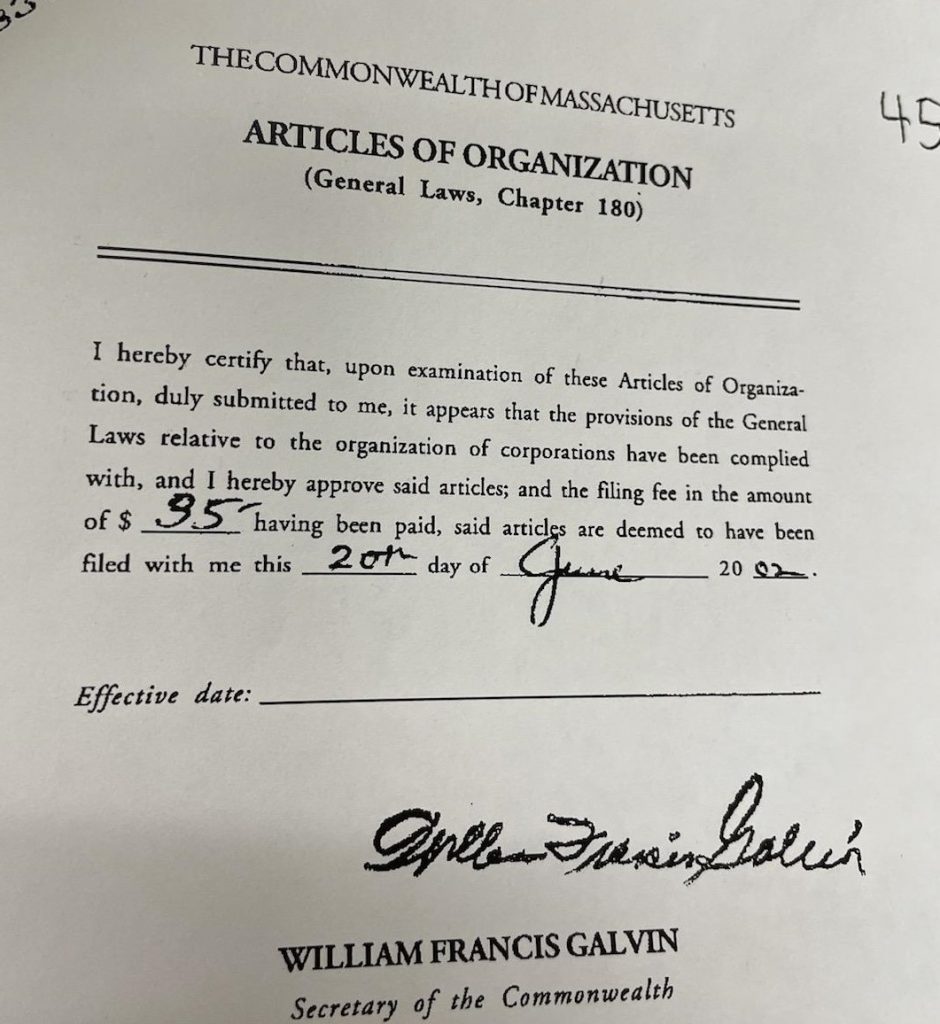 Twenty years ago today, on June 20th, 2002, SCI's story officially began with the incorporation of our organization.
Two years earlier, on a flight to San Francisco, I finished reading a book that fueled an idea – Robert Putnam's Bowling Alone. Having recently moved back to Woburn, the town where I grew up, I had been thinking a lot about community. The case that connections and engagement among community members – our social capital – is crucial for a healthy community resonated deeply. The final chapter suggested we need new ways to build community in the 21st century. I was ready to jump out of the plane and get to work on…but I wisely waited until the plane landed! The early ideas for what we now know as SCI started coming to me as I paced the hills of San Francisco, and started taking shape over countless coffee meetings when I got back home.
One-on-one coffee conversations evolved into some initial community planning sessions early in 2002. Participants brainstormed ways we could get people more connected to their neighbors and more active in the community. Although some of the specifics have changed over the years, the popular projects up on the flip chart paper at the initial meetings revolve around the core themes of our work today – strengthening communities by intentionally cultivating connections that bring people of different backgrounds together, and developing leaders who can work collaboratively to address the challenges of the day.
SCI's first big project, planned by our 1-man operation and a group of volunteers and partners, was a week-long commemoration of the first anniversary of the 9/11 attacks, which concluded with a candlelit vigil on Woburn's town common. And that fall, SCI organized our first Youth Council (a concept that, with your support, we have continued and evolved over the past two decades!).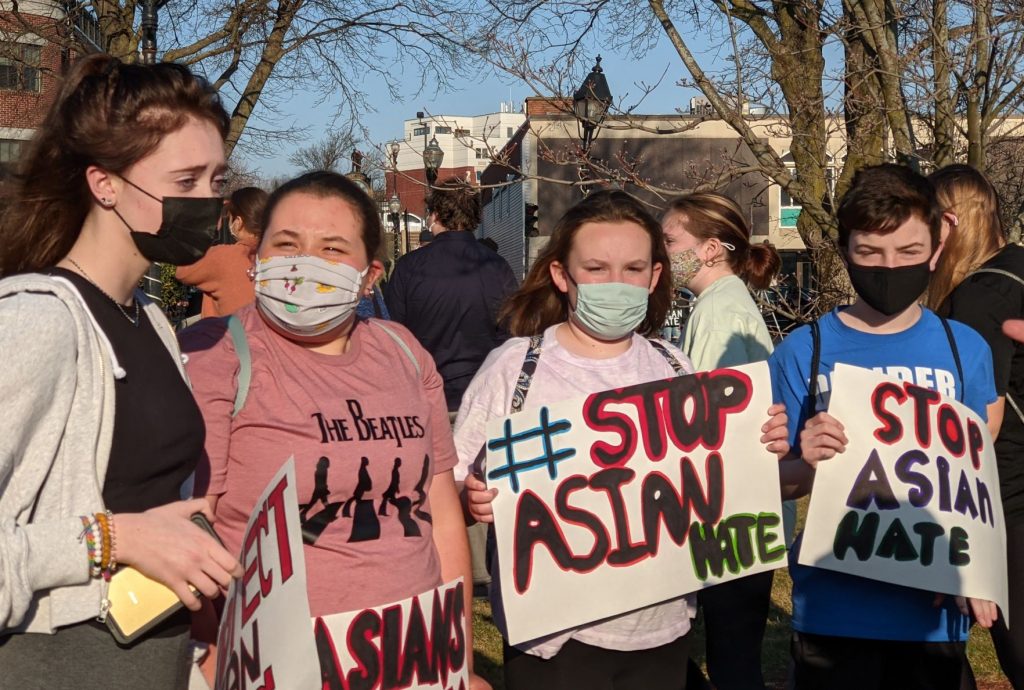 We could have never predicted the tests that would face our communities in the 20 years that followed. We weathered the Great Recession and on that same town common, in 2016 we gathered to respond to police shootings of Black men; and then again to support our local AAPI community in response to a spike in violence last year. We are still fighting a pandemic that at its worst moments saw more Americans die on a daily basis than were killed in the 9/11 attacks.
The inequitable impact of the pandemic, along with increased awareness and protest in the wake of George Floyd's murder pushed our nation to grapple with its long history of structural racism and its unjust consequences. Yet our ability to create solutions at the national level seems to be severely limited, as our democracy undergoes a stress test plain to see in the daily news cycle.
Thinking about where things stand at a national level can quickly put one in a gloomy mood. Yet hope abounds when looking back and ahead, at SCI's daily work to strengthen communities. Still with that same mission that I had in my mind walking the hills of San Francisco-bringing people of diverse backgrounds together to strengthen our community. The specifics of our work have grown and shifted to meet the ever-changing needs, and every donation to SCI makes a difference in our ability to respond to those needs.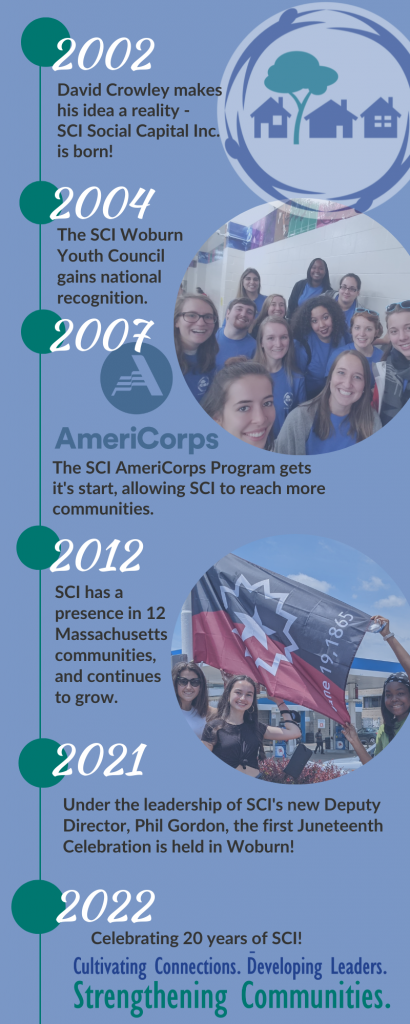 The concept of social capital is about the importance of our social networks, and the value of the trust in relationships and communities. Our story at SCI has always centered on cultivating connections, developing leaders, and creating strong, healthy, and inclusive communities.
Inclusive Communities
After the first community meeting we held back in 2002, I noted that St. John's Baptist Church, a historically Black congregation, wasn't at the table. I reached out to Pastor Edmunds, and had a nice, long visit with him and Ron Walker. We soon developed a plan to partner on an expansion of their annual MLK celebration to a broader community event.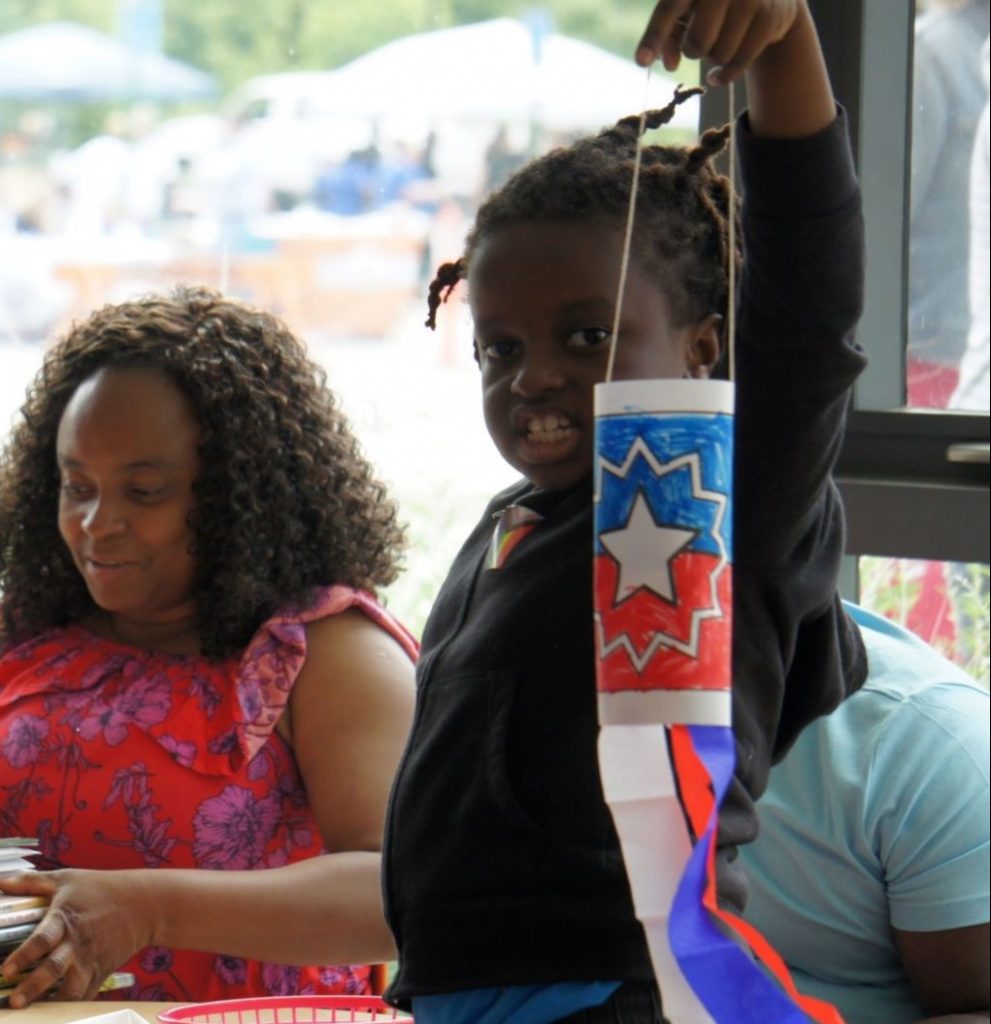 Nearly two decades later, in 2021, St. John's has continued to be an important partner and played a key role in the organization of Woburn's first Juneteenth celebration, led by SCI. Just this weekend, under the leadership of our Deputy Director, Phil Gordon, SCI, along with many community partners, put on an even bigger celebration of Juneteenth! Stay tuned for more photos from this year's event!
Supporting Young Leaders
In 2004, two years after our start, the SCI Woburn Youth Council gained national recognition when they were selected as a Daily Points of Light Award Winner. The youth council model has grown and adapted over the past two decades.
Just last year, SCI held the inaugural Youth Grant Pitch Contest, building on our experience with the Youth Council Mini-Grant program. The program puts young people in the driver's seat of positive change, while providing the guidance, monetary resources and social capital they need to make a real impact.
Health Equity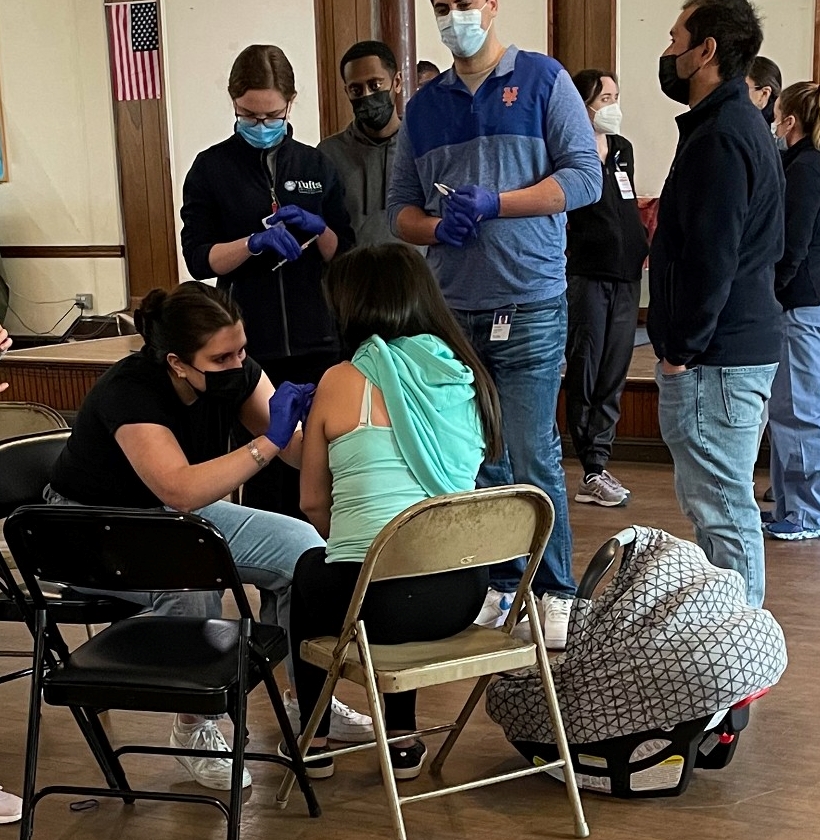 In the winter of 2015, SCI trained and supported grassroots community health leaders to launch Chelsea's #WalkWednesday initiative. Then early last year, it became clear that access to vaccines was not equitable across our communities. SCI designed a program to build vaccine confidence among populations that have been significantly impacted by COVID-19.
With another grassroots approach, SCI is coordinating with community leaders and local organizations to conduct vaccine information outreach while training trusted community members as ambassadors to share factual vaccine information and guidance to their networks.
Developing Leaders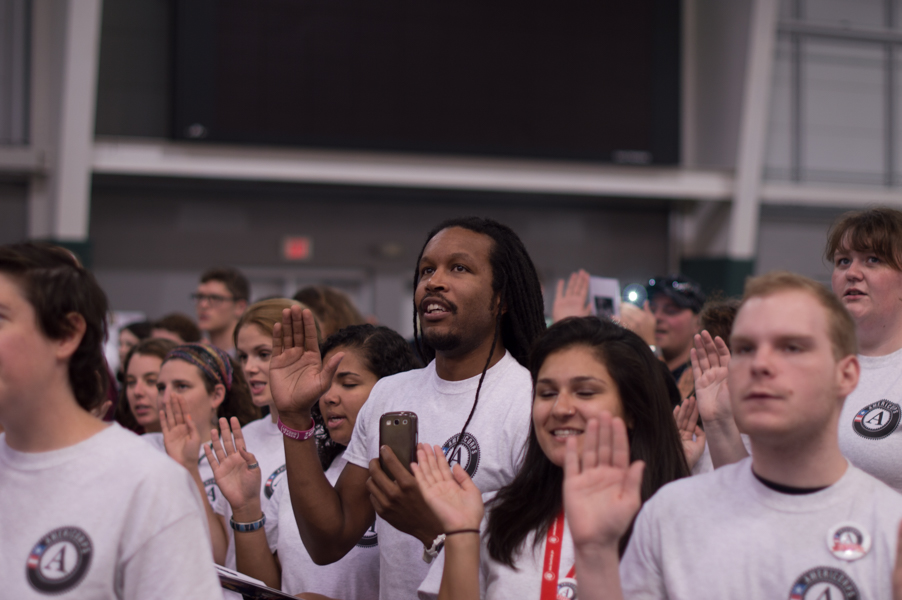 In 2007, SCI received its first AmeriCorps grant, and 16 AmeriCorps members joined for a year of service. Since then, over 300 SCI AmeriCorps members have impacted the communities we serve, connecting young people with the relationships, experiences, and resources they need to succeed.
Members implement volunteer outreach and capacity-building activities that increase volunteer participation, and provide leadership training and service-learning opportunities for youth. Recruitment is underway for the 16th year of SCI AmeriCorps kicking off this fall.
Ripple Effects
In 2004, I was interviewed for CommonWealth Magazine and as I was looking through our archives, I came across this statement "I think we have had a catalytic effect in Woburn. We've helped to make things happen. We like to see ways we can work with a relatively small number of people to have ripple effects."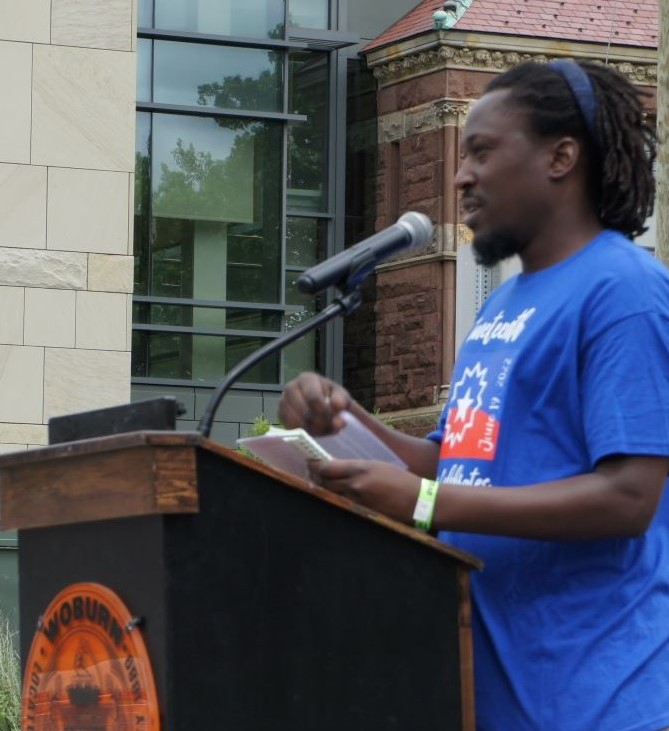 We may not always have the opportunity to see how connecting with SCI impacts all of our participants for the long-term, but over the years we have seen so many examples of how they continue as leaders that bring people together to strengthen communities. Dozens of SCI AmeriCorps members that have moved into key staff positions with our host site organizations and other local nonprofit organizations, and we also see it on our own team! SCI Deputy Director Phil Gordon started with us as an SCI AmeriCorps member in 2019; his leadership of the successful 2nd annual Juneteenth Woburn event this past weekend is the most recent example of how he contributes to our work to strengthen communities. And Leah Mulrenan, SCI's Development and Communications Manager, got her start with SCI as a Youth Council mini-grant recipient back in high school!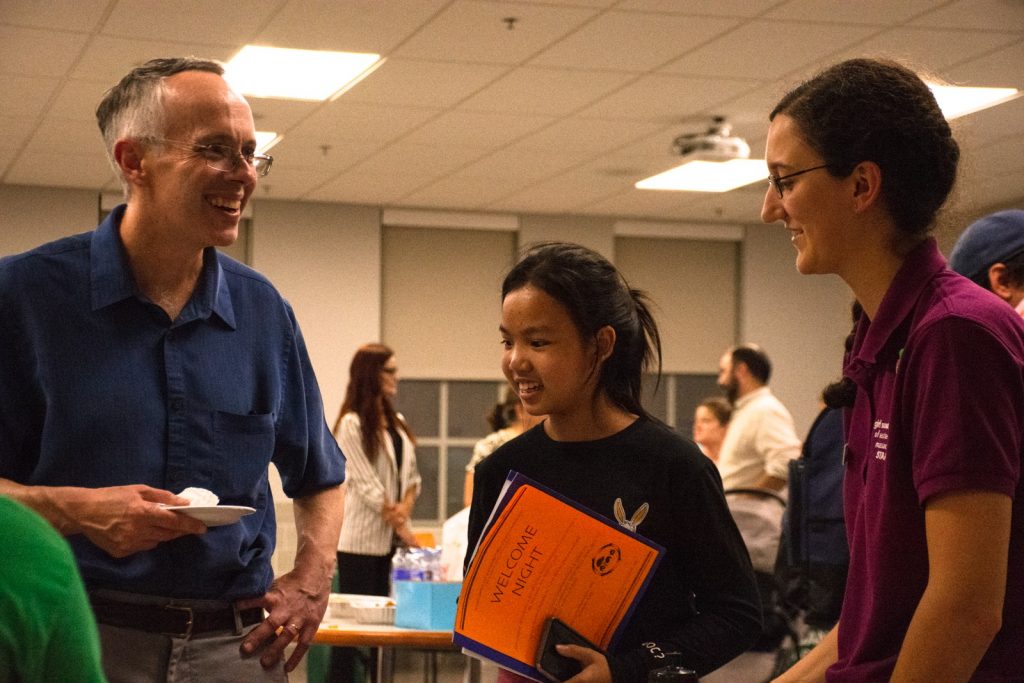 We thank every single person that has been a part of the past 20 years of SCI. Whether as a volunteer, donor, connector, or any way you have connected with us – you have helped to make SCI what it is today – an organization that cultivates connections, develops leaders, and strengthens communities.
As we begin our 20th year, we have a goal of raising $5,000 by the end of our fiscal year on June 30th, to kickstart the next 20 years!
Thank you for your support!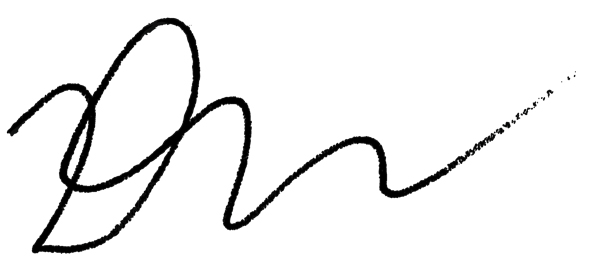 David Crowley, SCI President & Founder