---
About AmeriCorps
Our Partnerships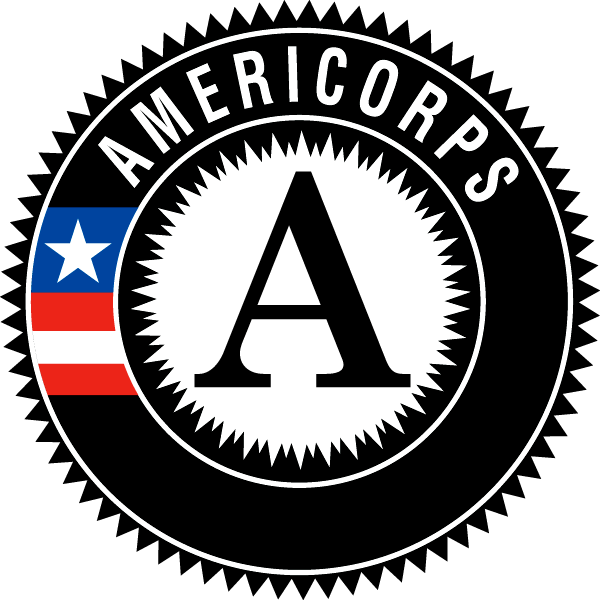 AmeriCorps is a network of local, state, and national service programs that connects more than 75,000 citizens(nearly 2,000 in MA) each year in intensive service to meet our country's critical needs in education, the environment, public safety (including disaster preparedness and response), health, etc. Since the program's founding in 1994, more than 1 million AmeriCorps members have contributed more than 1.4 billion hours in service across America while tackling pressing problems and mobilizing millions of volunteers for the organizations they serve.
SCI receives fiscal and technical support from the following partners:
The Massachusetts Service Alliance (MSA), established in 1991, is a private, nonprofit organization that serves as the state commission on community service and volunteerism. Its mission is to catalyze the innovation and growth of service and volunteerism by creating partnerships that maximize resources, expertise, capacity, and impact.
The AmeriCorps Agency (formerly know as CNCS) was established in 1993, and is a federal agency that engages more than 5 million Americans in service through its core programs — Senior Corps, AmeriCorps, and the Social Innovation Fund. As the nation's largest grant maker for service and volunteering, the AmeriCorps Agency plays a critical role in strengthening America's nonprofit sector and addressing our nation's challenges through service.
The SCI AmeriCorps Program
Our program focuses on building the capacity of youth-serving community organizations to connect youth with people, experiences and resources they need to succeed.
The SCI AmeriCorps program supports youth success by increasing volunteerism and providing leadership training and community service opportunities for youth. Since 2007, SCI AmeriCorps members have served at various host sites, who are aligned with the mission of Social Capital Inc.
SCI anticipates having 25 full-time AmeriCorps members for the 2021-2022 Service Year who will implement volunteer outreach and capacity building activities and help youth develop their social capital and leadership skills.
Becoming an SCI AmeriCorps Host Site Partner
SCI AmeriCorps members will be placed at partner agencies that can demonstrate strong alignment with SCI's mission and the goals of the SCI AmeriCorps program.
Basic Eligibility Requirements:
501(c)3 Organization or Local Government in Massachusetts
SCI AmeriCorps members cannot displace a current employee or serve in a regular staff position.
Role of the SCI AmeriCorps Member must align with position description of an SCI AmeriCorps member as well as SCI's mission and program goals.
Application Considerations:
Alignment of host site position description with SCI AmeriCorps description.
Alignment with SCI's mission and goals.
Priority given to organizations serving the Massachusetts communities of Boston, Lynn, Fall River, Lawrence, Milford, New Bedford, or Woburn.
Strength of member supervision plan.
Added consideration will be given to organizations with capacity to create additional impact in their community through other programmatic partnerships or collaborations with SCI.
Host sites that can help with recruiting local candidates will be looked upon favorably. Timely response to potential candidates is essential.
Key Dates:
February 15 – Intent to Apply Due
March 5 – Host Site Application Due
March 12 – First Round of Decisions for Host Sites sent out
March 19 – Rolling Decisions for Host Sites Begins
March/April – Recruitment for AmeriCorps Members Begins
September 1 – Service Year Begins
Other Dates to be added for the Program Year and will be sent in the Spring/Summer
Application Documents: