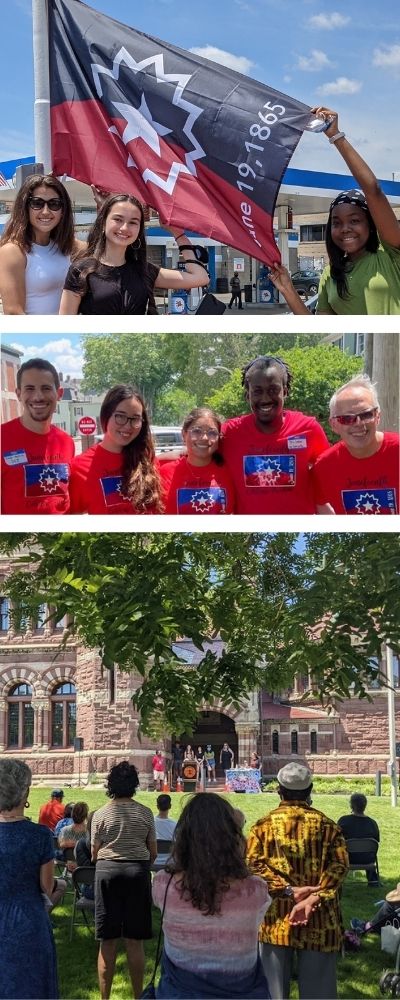 Social Capital Inc. (SCI), the Woburn Public Library, and the City of Woburn are hosting the 2nd annual celebration of Juneteenth Independence Day with support from the Woburn Democratic City Committee, Woburn Welcomes, the NAACP Mystic Valley Area Branch, Beth Israel Lahey Health Winchester Hospital, and MA State Representative Rich Haggerty.
The Juneteenth Woburn 2022 celebration will take place at the Woburn Public Library on Saturday, June 18th, from 1:00pm – 4:00pm.
Interested in supporting this event? Donations are welcome!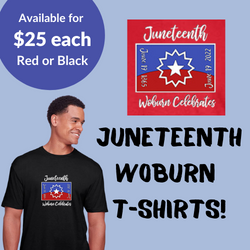 Juneteenth Woburn T-shirts are Now Available for Purchase!
Get ready for Juneteenth Woburn 2022 by ordering your shirt today!
Available in Red and Black colors, this shirt helps to financially support this community event now and in the future. Shirts will be available for pick-up after ordering online on Fridays at the Woburn Public Library circulation desk (45 Pleasant St, Woburn, MA 01801) beginning on May 27th until June 17th. 
Limited number of shirts available. Order yours now at https://bit.ly/woburnjuneteenthtee!
Special thanks and recognition to Woburn resident, Tracy Breedan, for the shirt design.
More details to come… Stay Tuned! While you're waiting, check out a recap of last year's inaugural event!
KEYNOTE SPEAKER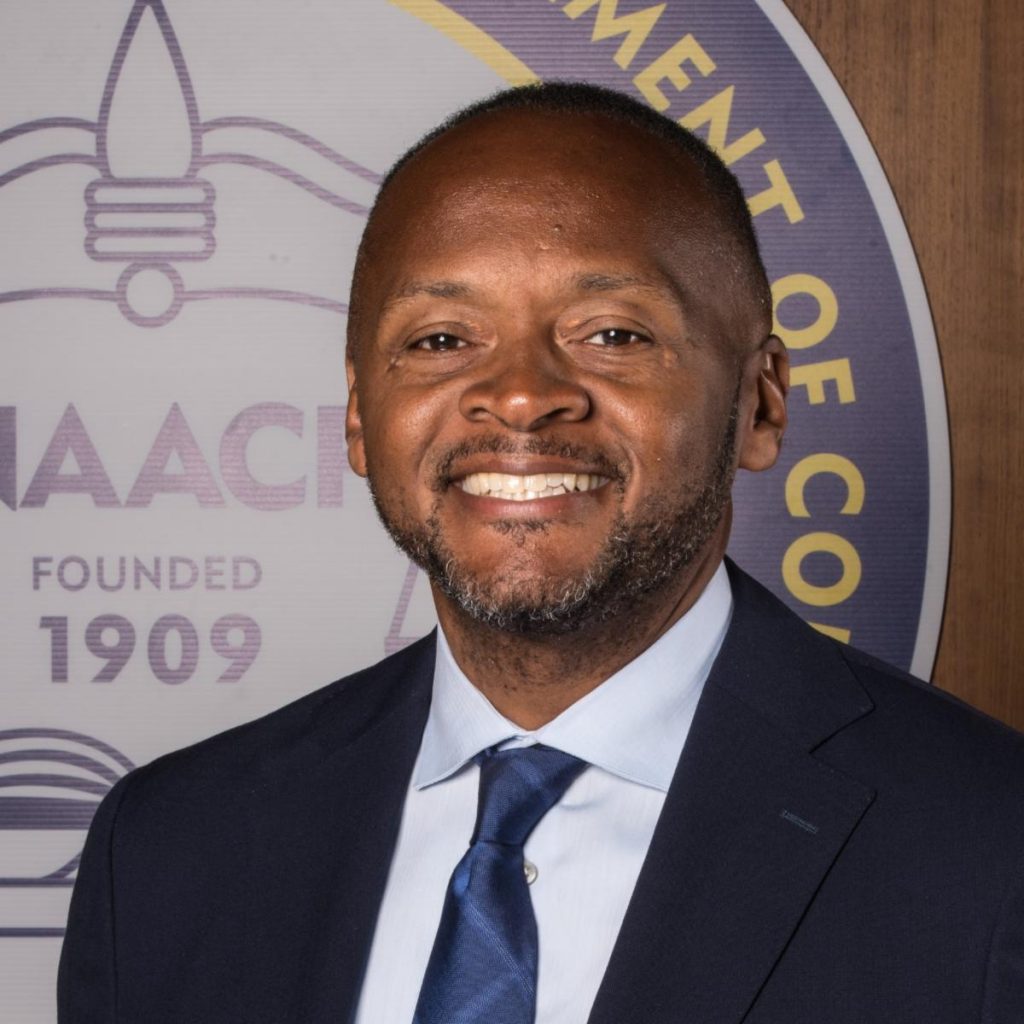 We're excited to announce that our featured Keynote Speaker is Michael Curry, President & CEO of the Massachusetts League of Community Health Centers! Mr. Curry was also the past President of the Boston Branch of the NAACP, and currently serves as a Board Member on the National NAACP Board of Directors. Learn more about Michael by checking out his bio here!
We are looking for local Black-owned food and merchandise vendors!
Last year we drew approximately 200 people for a two-hour event and look forward to even higher attendance this year as we are planning for a larger and longer event! You can find Vendor Guidelines here and the Vendor Application here!
The event will include a keynote speaker, food, music, vendors, a beer garden, artist exhibit, children's activities, and more! More information about applying to be a vendor is below.
Thank you for your interest in being a vendor at the Juneteenth Woburn 2022 celebration!
Please complete
this form
to be considered as a vendor for the event. Vendors will be notified if their application is accepted.
Accepted Vendors will be required to pay a Vendor Fee of $25.00 to Social Capital Inc. by Monday, May 30th, 2022 to secure their spot for the event. Please see below for full Vendor Guidelines.
Juneteenth Woburn 2022 Vendor Application Form
Vendor Guidelines
-Accepted Vendors will be required to pay a Vendor Fee of $25.00 to Social Capital Inc. by Monday, May 30th, 2022 to secure their spot for the event.
-The sale of products containing alcohol, cannabis, illegal substances, firearms, tobacco, etc. are NOT allowed
-Sale of consumables (food and or drink) must be permitted and accommodated with the appropriate licenses.
-Be ready for customers for the duration of the Juneteenth Woburn 2022 event (1pm-4pm). Late arrival and early departure are not permitted.
-All display items must fit within the allocated vending perimeter and not pose a hazard to other vendors, customers and the community.
-All vendor display items including merchandise, fixtures, signage, etc must be set up and within marked or assigned space boundaries.
-All merchandise sold must be original. Misrepresented or fake items are not allowed.
-Vending space and surrounding area must be kept clean and free of refuse
-All vendors agree to market Juneteenth Woburn 2022 adequately utilizing approved marketing materials on all appropriate channels such as e-mail, social media, direct mail, word of mouth, etc.
-Please be sure to tag and note @socialcap, @woburnlibrary, @cityofwoburn, and all other relevant partners as disclosed on all social media posts and utilize the #JuneteenthWoburn2022 hashtag
-Vendors must break down and leave the premises within the allotted break down time.
-Be courteous and professional to customers, event attendees, fellow vendors, and Juneteenth Woburn 2022 volunteer staff