Juneteenth Woburn 2023:
Celebrating a World of Black Excellence
Keynote Address by Massachusetts Attorney General – Andrea Joy Campbell
Library Park Field – Harrison Ave, Woburn | Saturday, June 17th, 2023 | 1:00-8:00pm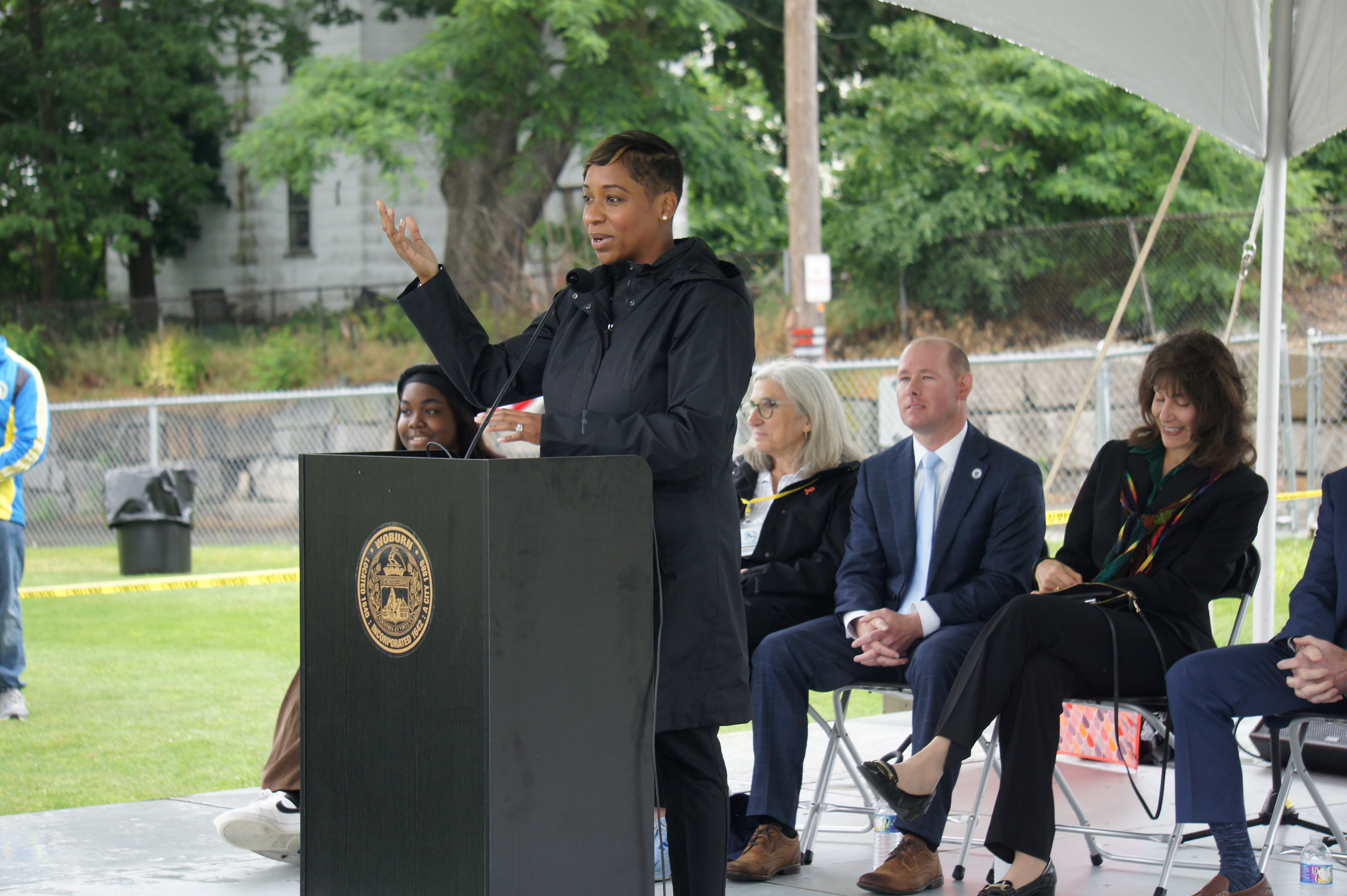 SCI hosted Woburn's 3rd ever celebration of Juneteenth in partnership with the Woburn Public Library, Mayor Scott Galvin and the City of Woburn, St. John's Baptist Church of Woburn, Woburn Welcomes and the Woburn Democratic City Committee, along with support from State Senator Cindy Friedman, State Representative Richard Haggerty, Woburn Recreation Department, the Woburn Dept. of Public Works and the Woburn Police Department.
Hundreds joined us us for Juneteenth Woburn 2023 on Saturday, June 17th! Commemorative apparel is still available for purchase – all proceeds will go to financially supporting the event. Event sponsorship opportunities for 2024 are available! Please contact SCI Deputy Director, Philip Gordon, for more information at pgordon@socialcapitalinc.org.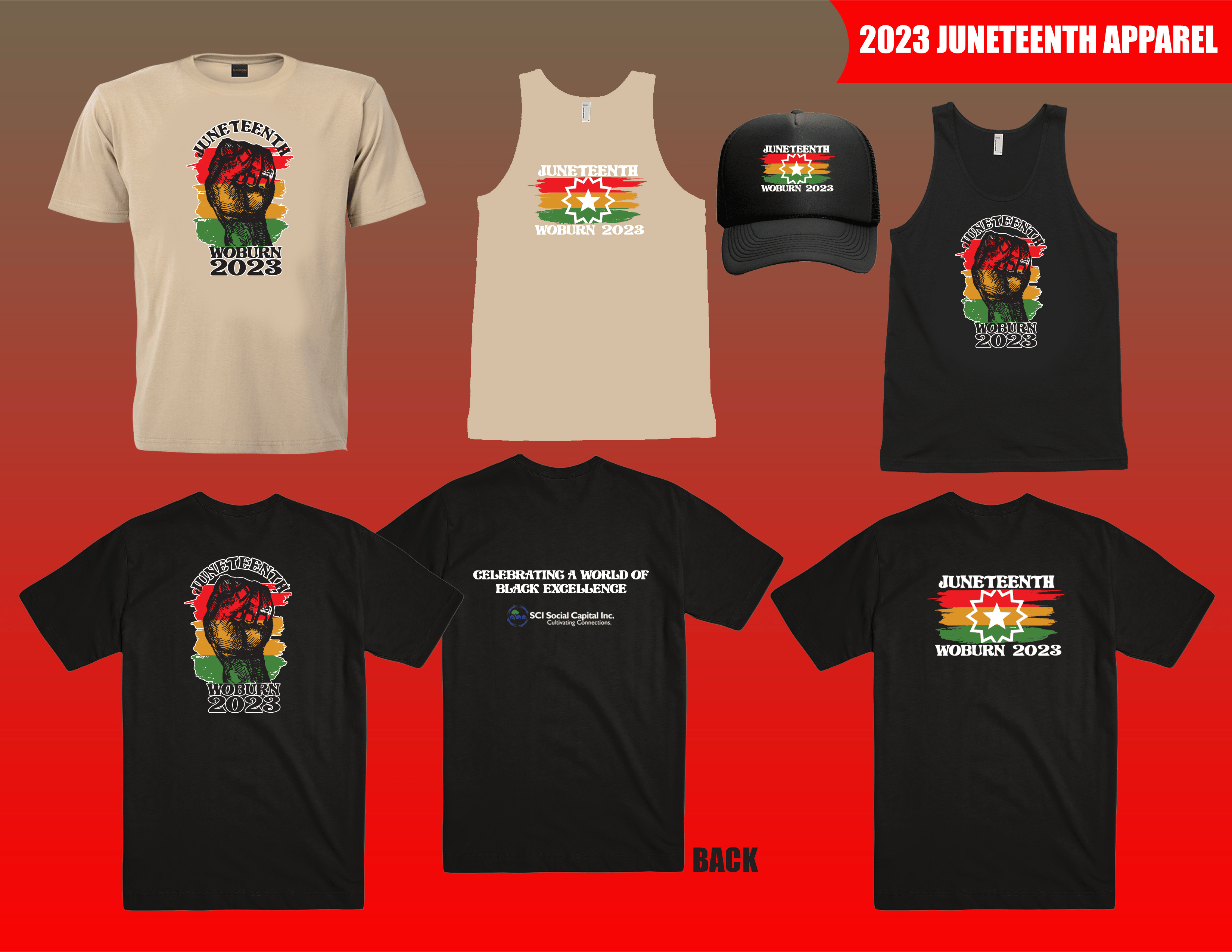 *Juneteenth '23 Apparel Still Available *
T-shirts, Tank-tops, & Trucker Hats
Multiple Designs
Black or Khaki colors
All purchases directly support Juneteenth Woburn 2023
Check out the Event Program Book!
Juneteenth Woburn 2023 is supported in part by a grant from the Woburn Cultural Council, a local agency which is supported by the Mass Cultural Council, a state agency, and a grant by the Mass Cultural Council. Major support for SCI Woburn provided by Cummings Properties.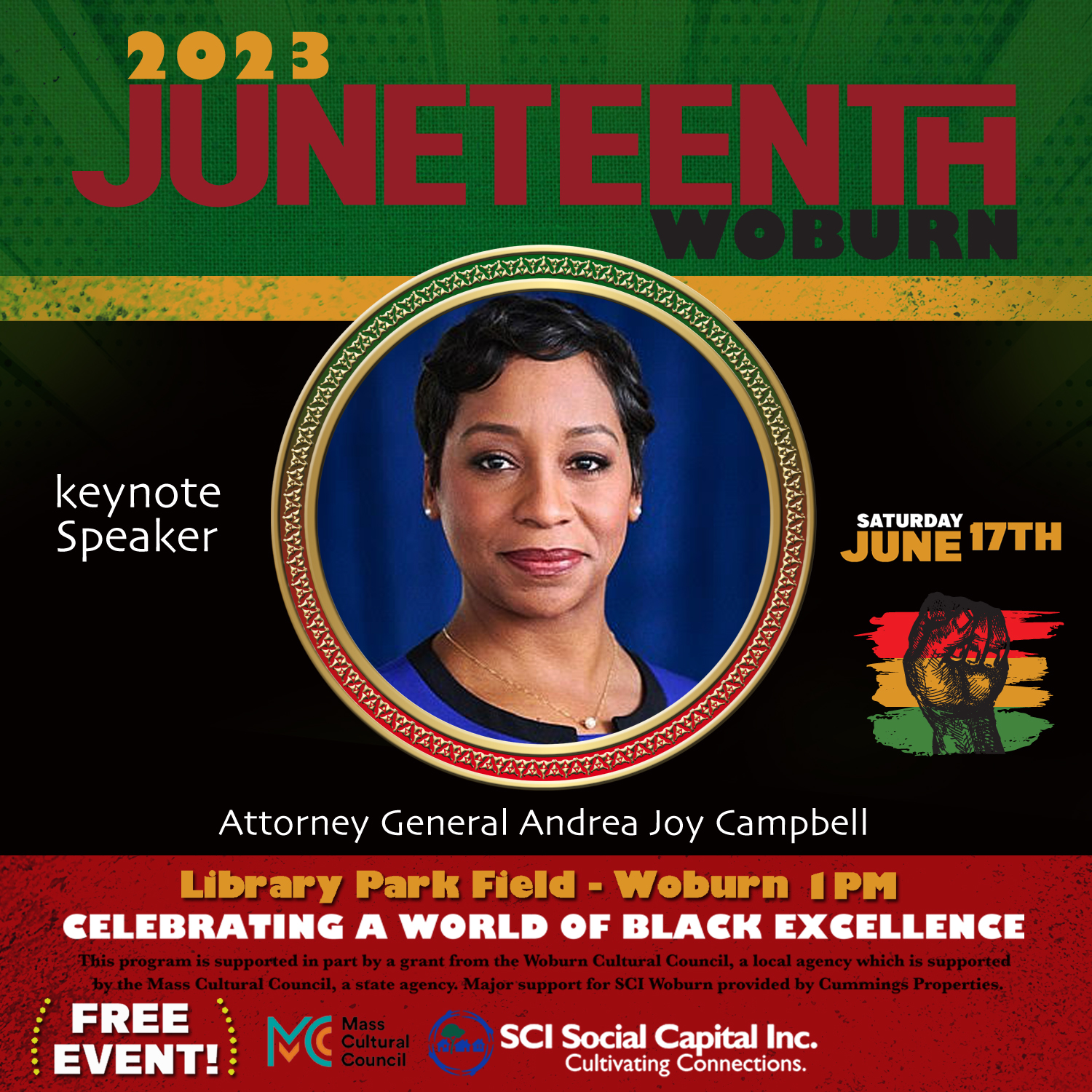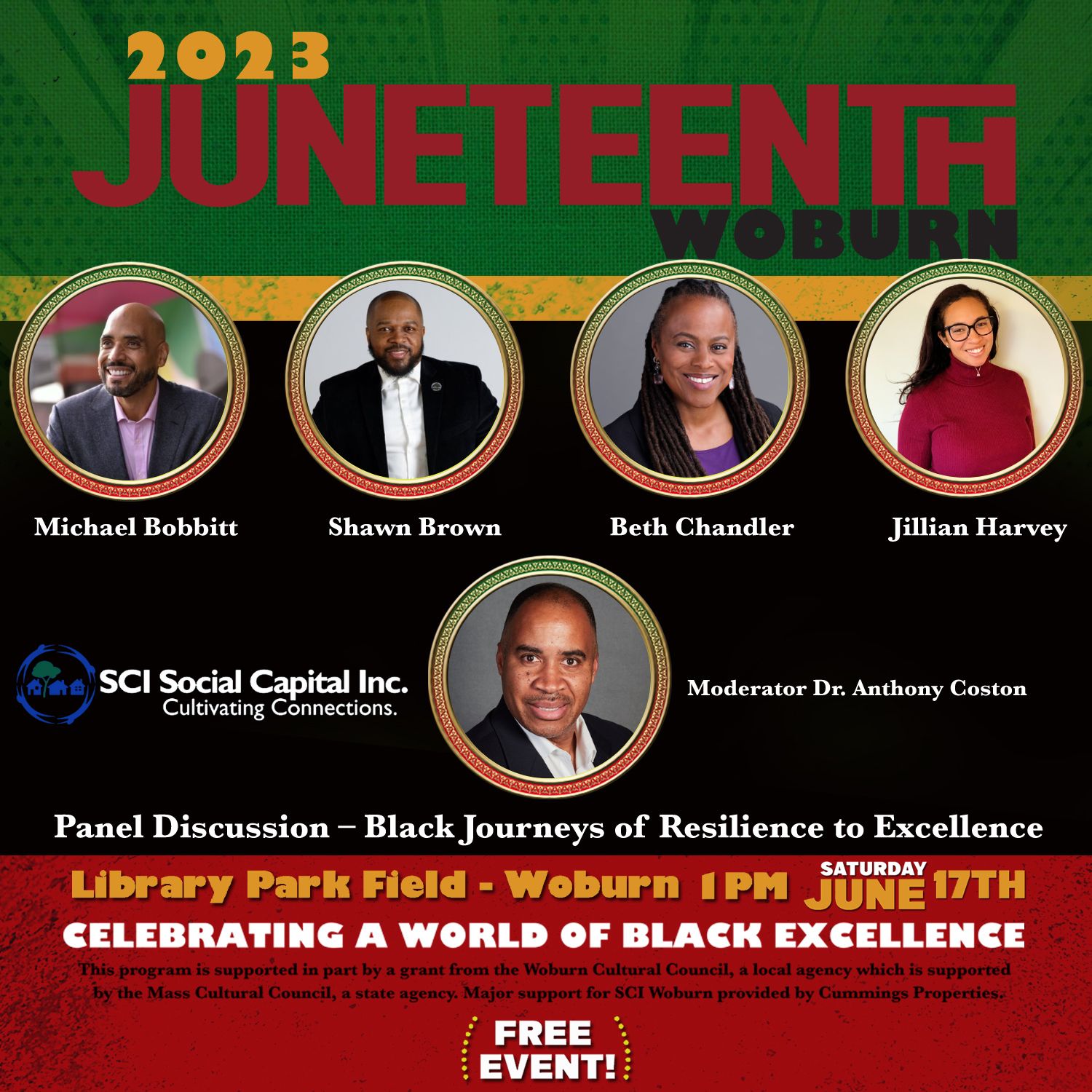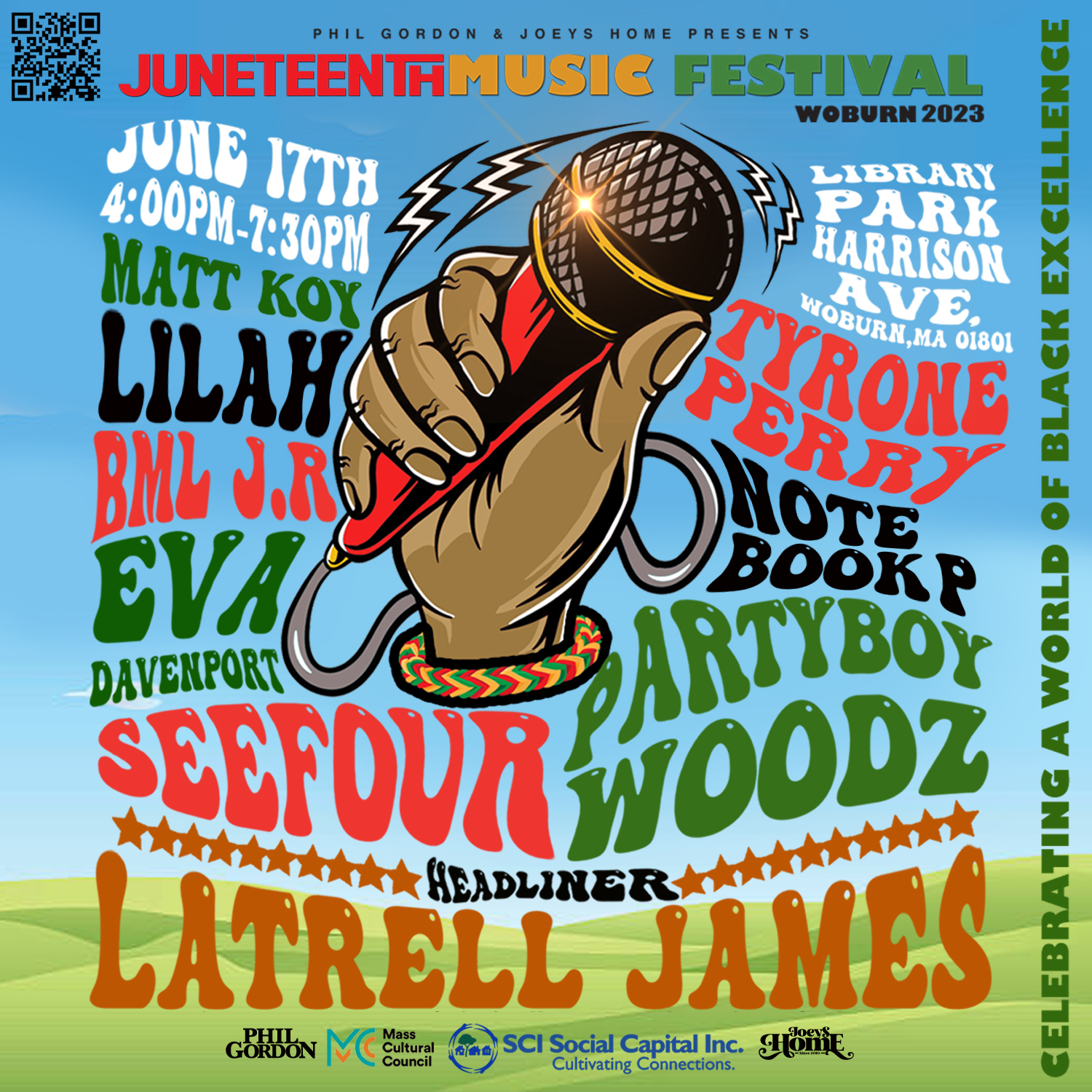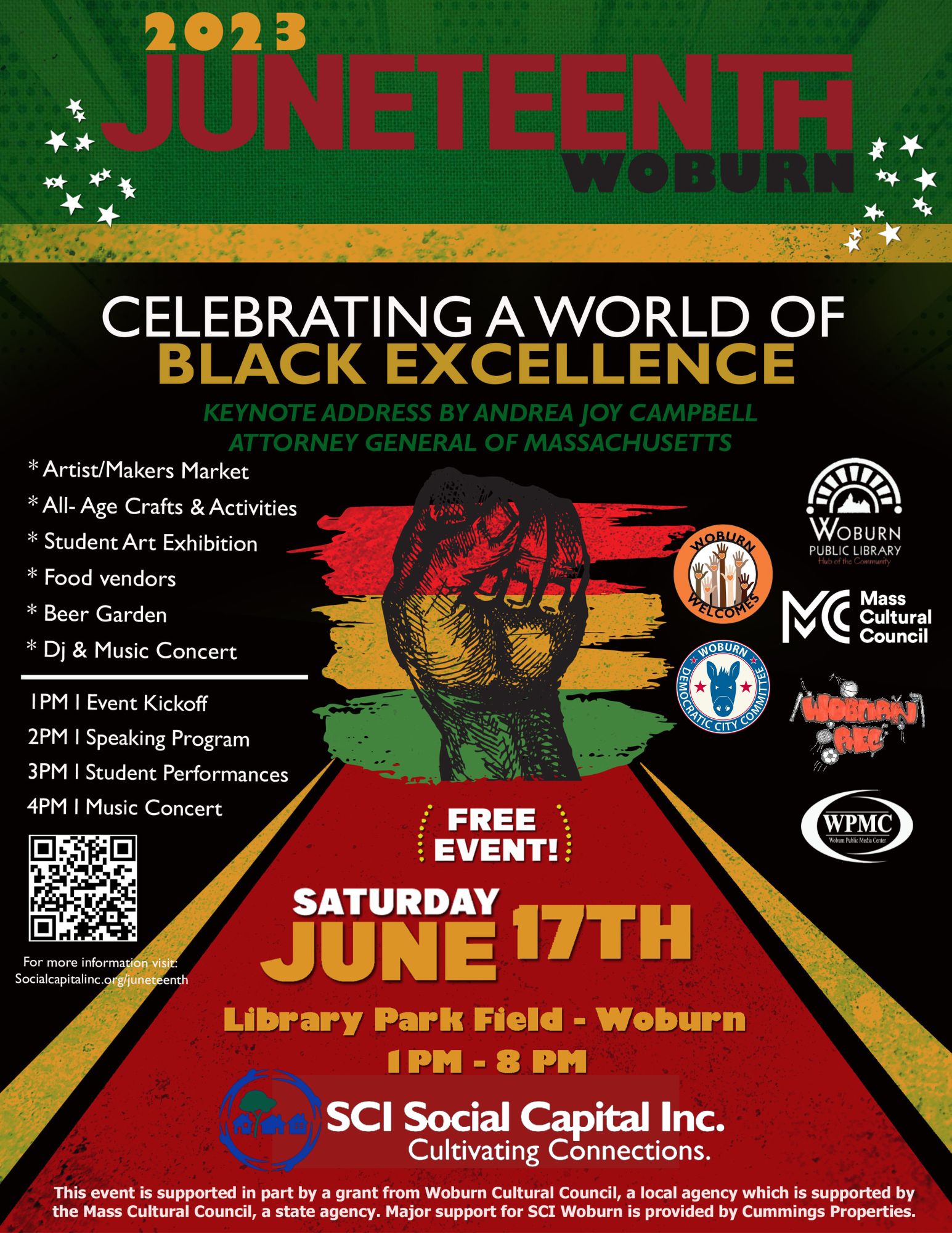 Keynote Address:
MA Attorney General, Andrea Joy Campbell
On January 18, 2023, Andrea Joy Campbell was sworn in to be the 45th Attorney General of the Commonwealth of Massachusetts, pledging to build economic prosperity and stability for all residents, prioritize the mental health and well-being of children, stop cycles of incarceration and violence and ensure the people across the state have access to the AG's Office regardless of their zip code, language or ability. Click below for her full bio.
Show More
Growing up in Roxbury, Andrea's life was filled with instability. When Andrea was eight months old, she lost her mother to a car accident while going to visit her father in prison. She and her brothers bounced around – living with relatives and sometimes in foster care – until her father got out of prison when she was eight years old, and she met him for the first time.

Andrea and her family relied on public housing and food assistance while her grandmother struggled with alcoholism. Her two brothers sadly cycled in and out of the prison system. She lost her twin brother Andre, when he passed away while in the custody of the Department of Corrections as a pre-trial detainee.

Through all of this, Andrea persevered. Thanks to loving relatives, community support and a network of teachers who encouraged her, she turned pain into purpose. She graduated from Boston Latin School and then worked her way through college with the help of grants and student loans, graduating from Princeton University and UCLA Law School.

After earning her law degree, she worked as a legal services attorney for the EdLaw project, defending the rights of children and their families — particularly those with disabilities.

Andrea also practiced law at Proskauer LLP as an employment attorney, and ultimately left to serve the public as General Counsel at the Metropolitan Area Planning Commission, working across 101 cities and towns to address regional challenges like health care access, transportation, affordable housing, and climate change.

Andrea served as legal counsel to Governor Deval Patrick, working to improve our education and transportation systems and move forward an agenda of equity across the state.

In 2015, Andrea successfully ran for the Boston City Council becoming the first woman to represent District 4 on the Council. Her first piece of legislation was the Community Preservation Act, which still generates over $20 million annually for new affordable housing, historical preservation, and parks and open space. In 2018, she was unanimously elected City Council President – the first Black woman to hold the title.
Show Less
Panel Discussion:
Black Journeys of Resilience to Excellence
This discussion will focus on exploring the personal stories of our panelists who have modeled Black Excellence through their professional journeys.
The panel will be moderated by Dr. Anthony Coston, President at Elise William Ventures. Meet our Panelists below:
Michael J. Bobbitt is a theater director, choreographer, and playwright who has dedicated his professional career to arts leadership. He joined Mass Cultural Council as Executive Director in February 2021, and is the highest-ranking cultural official in Massachusetts state government. Upon joining the Agency, he was invited to serve on the Board of Directors for the New England Foundation for the Arts (NEFA) and the National Assembly of State Arts Agencies' (NASAA). As Executive Director Michael has led Mass Cultural Council through the development of its first-ever Racial Equity Plan; worked with staff, Council Members, and cultural sector advocates to secure and distribute a historic $60.1M in state pandemic relief funding; and overseen the drafting and adoption of the Agency's FY24-FY26 strategic plan.

He previously served as Artistic Director of the New Repertory Theatre in Watertown, MA; immediately prior he held the same position at the Adventure Theatre-MTC in Maryland for twelve years. While in Maryland Michael led the organization to be a respected regional theatre training company, and a nationally influential professional Theatre for Young Audiences.

Michael gained experience in arts management by training at Harvard Business School's Strategic Perspectives in Nonprofit Management, The National Arts Strategies Chief Executive Program, and Cornell University's Diversity and Inclusion Certification Program. In July 2022 he completed the Senior Executives in State and Local Government Program at the John F. Kennedy School of Government at Harvard University. He has served as an Associate Professor of Theatre at Boston Conservatory at Berklee and Howard University and volunteered on numerous nonprofit boards in Maryland and Massachusetts. In February 2023 Michael received the prestigious Kennedy Center Gold Medallion in recognition of his commitment to the arts and educational theatre and was appointed by Massachusetts Governor Maura Healey to serve on her Advisory Council on Black Empowerment. In April 2023 he was recognized by Get Konnected! as one of Boston's Most Influential Men of Color and invested into the College of Fellows of the American Theatre – one of the highest honors bestowed on American theater professionals. He is also the recipient of MassOpera's Action Bearing Award and was recognized by Speak Out for his efforts to build a more inclusive cultural sector.

Michael has directed/choreographed at Arena Stage, Ford's Theatre, The Shakespeare Theatre Company, Olney Theatre Center, Studio Theatre, Woolly Mammoth Theatre, Center Stage, Roundhouse Theatre, The Kennedy Center, and the Washington National Opera. His national and international credits include the NY Musical Theatre Festival, Mel Tillis 2001, La Jolla Playhouse, Children's Theatre of Charlotte, Jefferson Performing Arts Center, and the Olympics. As a writer his work was chosen for the NYC International Fringe Festival and The New York and Musical Theatre Festival. He has plays published by Concord Theatricals/Rodgers and Hammerstein Theatricals, and Plays for Young Audiences. Michael has received the Excel Leadership Award (Center for Nonprofit Advancement), the Emerging Leader Award (County Executive's Excellence in the Arts and Humanities), and Person of the Year Award (Maryland Theatre Guide).
Shawn Brown joined Youth Guidance as the Executive Director for BAM in Boston in April 2017. He brings a strong passion for mentoring high-risk youth populations and more than 20 years of experience in the fields of youth development and nonprofit leadership in Boston.

In his new role, Brown provides leadership and management for the agency's new Boston location, which is the first installation of the BAM program outside of the city of Chicago. Working in collaboration with the National BAM Director, Brown engages in long and short-term planning for Boston including the creation of strategic plans, operating strategies, and financial management. He also ensures compliance with grant contracts and licensing agencies, and serves as a catalyst for the growth of BAM by leading fundraising and development efforts in Boston.

Formerly, Brown served as Executive Director of Diamond Educators Mentoring, an organization dedicated to improving academic performance of low-income and at-risk youth, and has established effective partnerships with Boston Public Schools and community providers. Brown received a BA in Sociology from Merrimack College and holds a Nonprofit Management and Leadership Certificate from Boston University's School of Management.
Beth Chandler joined YW Boston in November 2012, with more than 20 years of experience in both the corporate and nonprofit sectors. In August 2018, she was appointed President & CEO. Her breadth of work experience encompasses program development, delivery and evaluation, business development, and operations.

Prior to working at YW Boston, Beth served as vice president at the Achievement Network, a national nonprofit dedicated to helping urban public and charter schools close the achievement gap.

Beth also held positions at Massachusetts Legal Assistance Corporation, the largest funding source for civil legal aid programs in the Commonwealth, and Neighborworks America, one of the country's preeminent leaders in affordable housing and community development.

Beth worked as an associate with Bank of America in corporate banking and began her career as a research and evaluation analyst with the Urban Institute.

Currently, Beth serves on the Eastern Bank Board of Advisors, TSNE Board of Directors, the Women's Workforce Advisory Council, and the Leadership Circle of Hope Central Church. In 2022, Beth was appointed to the Museum of Fine Arts Boston (MFA) Board of Trustees.

A former professional basketball player, Beth received her undergraduate degree from Harvard University and an MBA from Columbia Business School.
Jill Harvey (she/her(s)) serves as the inaugural Director of the Diversity, Equity & Inclusion Division of Health & Human Services for the Town of Arlington, MA. When her aspirations of becoming an archaeologist shifted, Jill pursued her passions of social justice and advocacy work.


Prior to obtaining her Masters in Public Affairs from Brown University in 2019, she resided in the greater Boston area and worked in the Autism Spectrum Center at the Boston Children's Hospital and as a youth leader at the Brookline Teen Center. Her occupations and personal experiences exposed her to the lack of access to healthcare and the educational gaps within underserved communities which compelled her to further serve underrepresented communities and combat social injustices.


Jill resides in Somerville with her many plants and is also a steering committee member of the Coalition of Racial Equity (CORE) in Mental Health, and the co-founder and current chair of the MA DEI Coalition.


Jill attended the University of Massachusetts Amherst and received her Bachelors in Anthropology in 2013.
Thank you to our sponsors!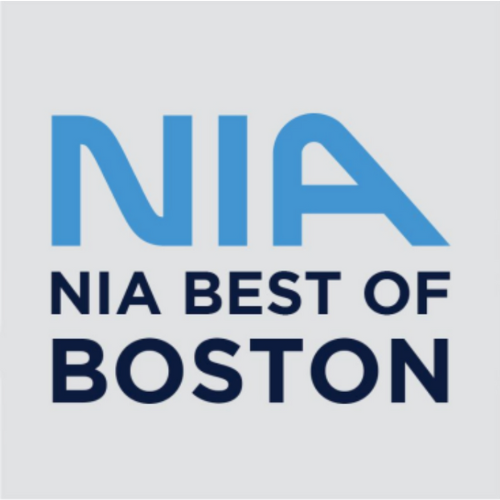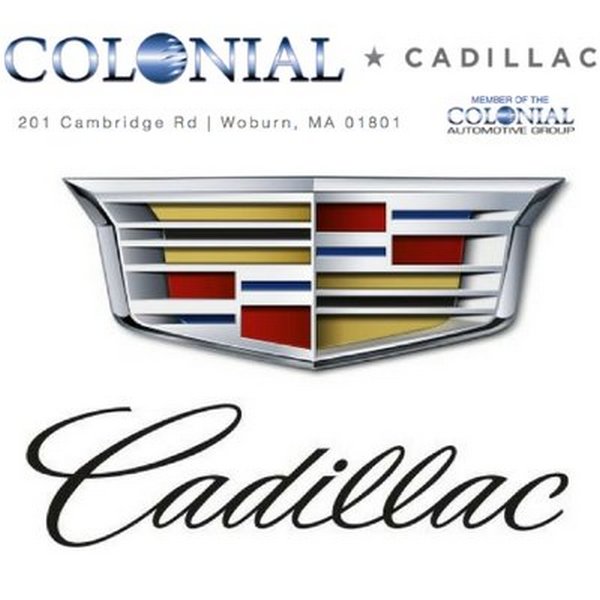 Juneteenth 2022
Over 400 Community Members joined the 2nd Annual Juneteenth Celebration in Woburn!
This year's second annual celebration of Juneteenth in Woburn saw double the turnout of our inaugural event last year. Over 400 people attended and connected with their community and neighbors. It was amazing to see such a diverse crowd at the Juneteenth event! SCI Deputy Director, Phil Gordon, shared "It's been extremely fulfilling for me to lead the organizing of Juneteenth Woburn for the past two years and bring community members together to honor this piece of American History"
You can view a few of the photos capturing the event on our gallery page!
On Saturday, June 18th, SCI Social Capital Inc., Mayor Galvin and the City of Woburn, the Woburn Public Library, Woburn Welcomes, and St. John's Baptist Church hosted the 2nd annual celebration of Juneteenth in partnership with the Woburn Dept. of Public Works and the Woburn Police Department, with support from Beth Israel Lahey Health Winchester Hospital, the NAACP Mystic Valley Area Branch, the Woburn Democratic City Committee, State Representative Rich Haggerty, State Representative Michelle Ciccolo, the Network For Social Justice, and Kadanse Studios.
Various performances by Woburn Memorial High School Students amazed the crowd. Inside the Library activities were available for children, along with a Woburn Memorial High School Student Art Exhibit in the Maker Space on the Main Floor, and a Local Artist Exhibit in the Program Room on the Lower Floor. We also welcomed a very special guest, Dr. Bernard Lafayette, for a virtual visit. Dr. Lafayette is a civil rights activist who was a leader in the Civil Rights Movement. He played a leading role in the early organizing of the Selma Voting Rights Movement. Our featured Keynote Speaker Michael Curry, President & CEO of the Massachusetts League of Community Health Centers gave a powerful speech. See his full speech by clicking here. Thank you to Woburn Public Media for providing full video of the event!
Interested in supporting? Donations are welcome!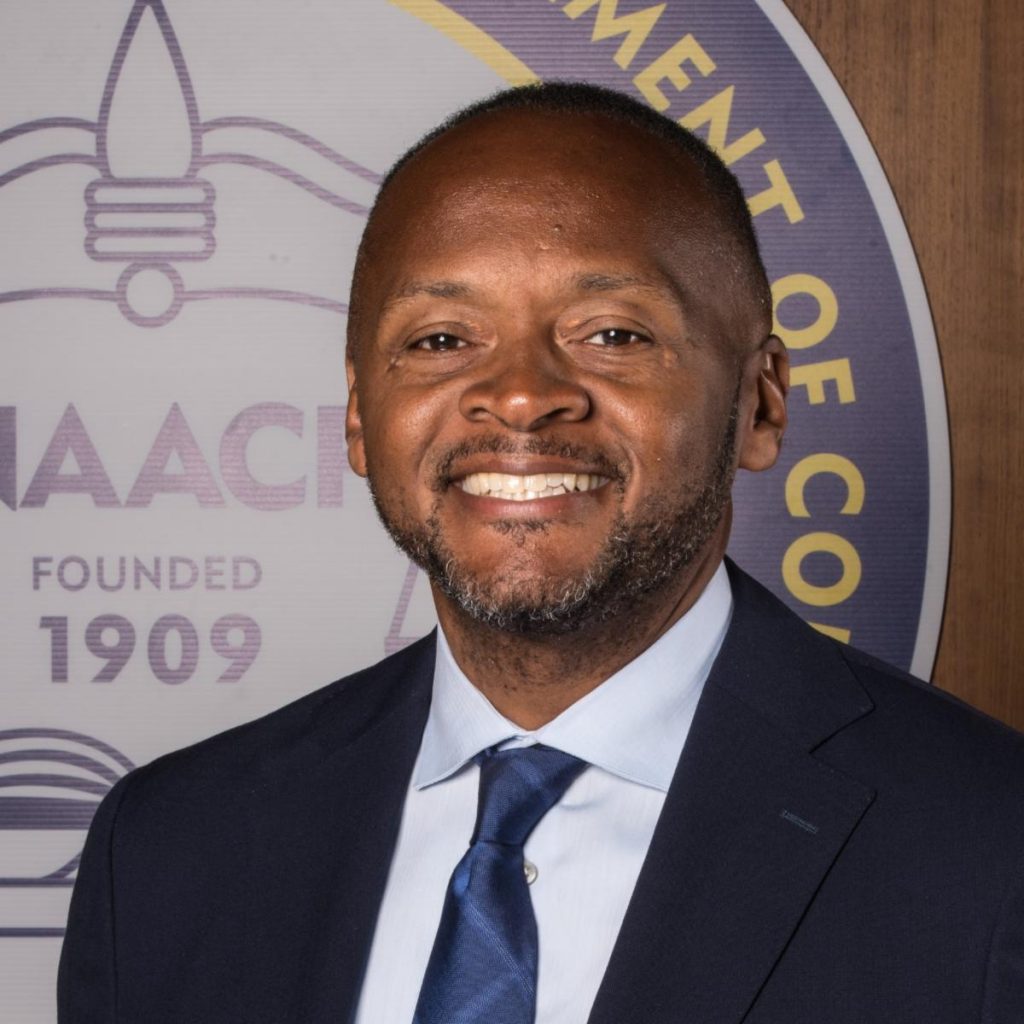 Keynote Speaker
Our featured Keynote Speaker Michael Curry, President & CEO of the Massachusetts League of Community Health Centers gave a powerful speech. See his full speech, provided by Woburn Public Media!
Mr. Curry was also the past President of the Boston Branch of the NAACP, and currently serves as a Board Member on the National NAACP Board of Directors. Learn more about Michael by checking out his bio here!