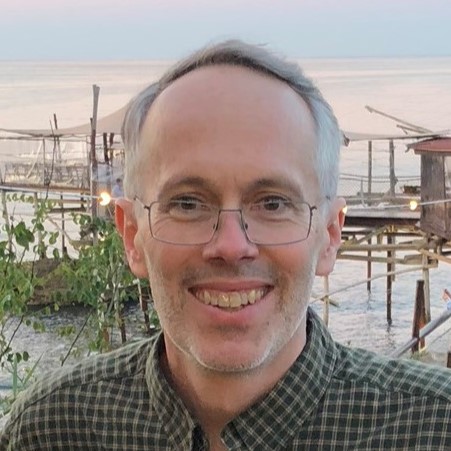 David Crowley (he/him)
President & Founder
David Crowley founded SCI in Woburn, his hometown, in 2002. Under his leadership, SCI has grown to serve 20 communities in the region while continuing to make a difference in Woburn. Prior to SCI, David was the Executive Director of Boston-based Generations Inc. (now Literations). He has been involved in AmeriCorps since the program began in 2003, and served as the founding Director of the Kentucky Community Service Commission, which oversees the program for the state. David currently serves as Steering Committee Chair for the CHNA 15 regional healthy communities network. David graduated from Harvard University with a degree in Government. Unsure of his long term plans, and after many service activities in college, David set out to do a year of service in rural Kentucky, which began his career in service! In his free time, he enjoys cooking for his family, reading and walking nearby Horn Pond. He also shares his kitchen creations on his food & wine blog, Cooking Chat.
Phil Gordon (he/him)
Deputy Director
Phil joined SCI in 2019, first serving as an SCI AmeriCorps Member at the James L. McKeown Boys & Girls Club of Woburn before taking over as the SCI AmeriCorps Program Director in August of that year. In Spring 2021, Phil's role shifted to a newly created Deputy Director position focused on strategic planning, program development, and fundraising while continuing to lead SCI AmeriCorps. As a native Woburnite, Phil is thankful for the opportunity to make a difference in his hometown and enjoys building relationships with community stakeholders throughout Greater Boston. He has been instrumental in developing and leading new program initiatives at SCI such as the Allyship Curriculum & Community Program, the Youth Grant Pitch Contest, and organizing the inaugural Juneteenth celebration in Woburn (2021). Phil graduated from Middlebury College in 2011 with Bachelor degrees in English & American Literature and History, and has previously worked in education, communications, real estate, and customer services. Phil has continued his professional development by representing SCI as the lead participant in Philanthropy MA's Nonprofit Learning Institute 2020 cohort as well as completing Philanthropy MA's Fundraising Certificate course in 2021. In his free time Phil loves to cook, stay active playing sports, and geek out about all things soccer-related.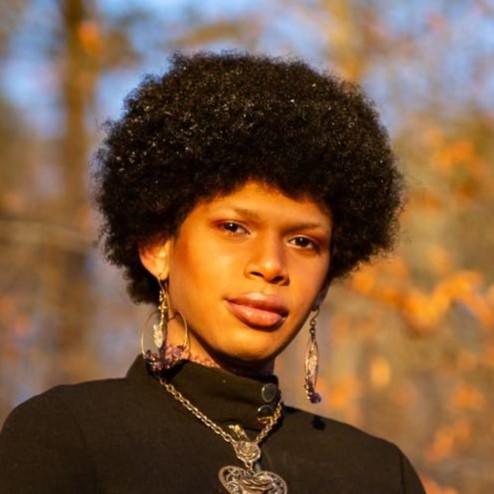 Jhona Xaviera Fabian(they/she)
SCI AmeriCorps Program Coordinator
Inspired by the vibrant communities of Paterson NJ and Boston MA, Jhona finds joy in supporting systems of mutual care and empowerment. Their passion for mission-oriented community outreach crystalised through her previous roles as a Museum of Fine Arts Boston Intern and 826 Boston Service Member. Though her professional journey is just beginning to take root, she carries her new role as SCI AmeriCorps Program Coordinator with the intention of ensuring that those who are doing the necessary work of supporting youth feel supported throughout their service. As an artist, she creates multimedia realms of poetry that serve as love letters of healing, survival, and hope that seek to hold history accountable to lived truths. When Jhona isn't creating her next masterpiece or training a new recruit, you might find them baking a vegan recipe with friends, spending quality time with nature, or catching up on the latest horror stories. If you find yourself taking a stroll through the city, don't be surprised if you happen across their work in a nearby art gallery! *photo by Krishani Pal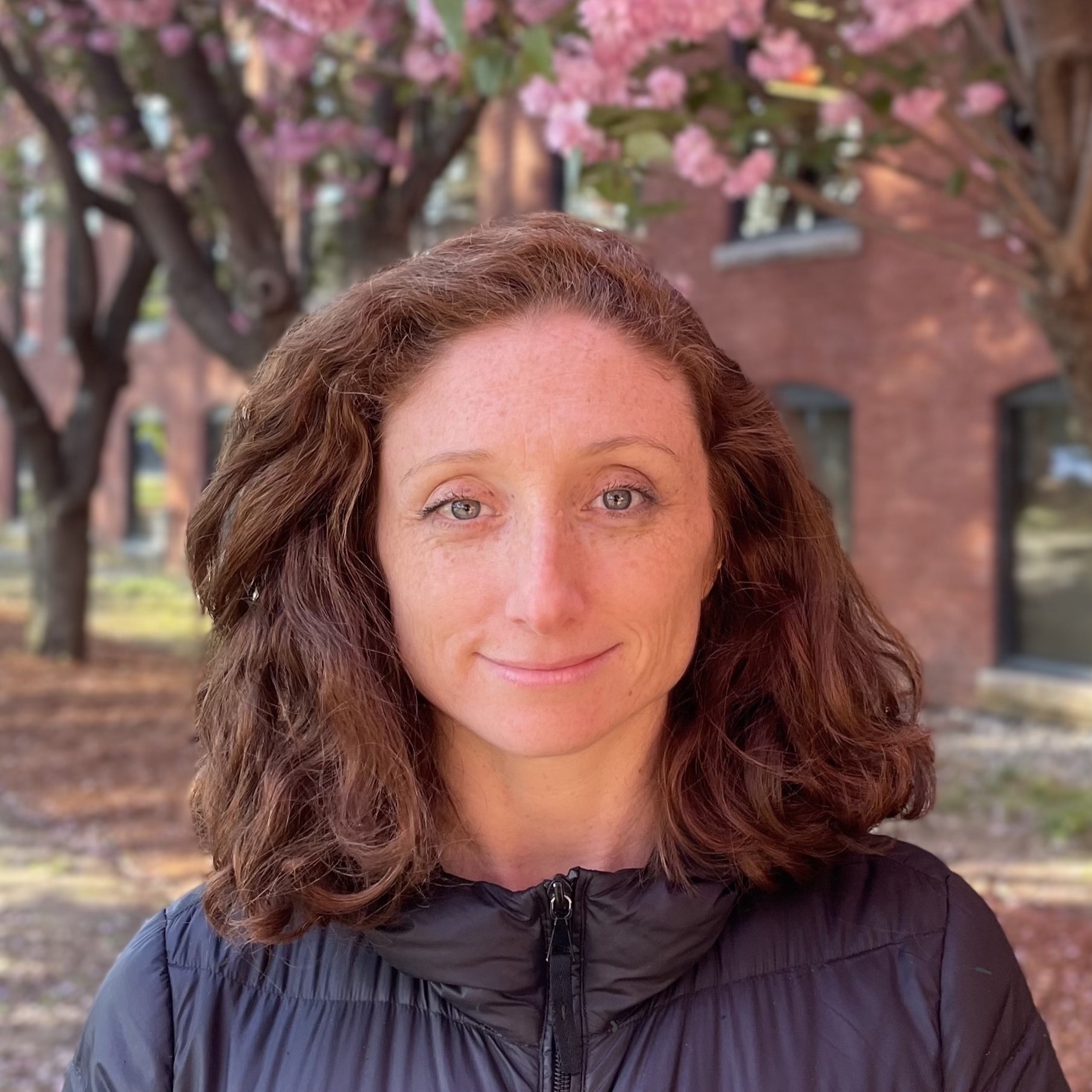 Elizabeth Hammel (she/her)
SCI AmeriCorps Program Director
Drawing on her experience in nonprofit program management, education and recruitment in Chicago and New York, Elizabeth will be realizing a new AmeriCorps program design while working with AmeriCorps members and host site partners to strengthen communities across the region through civic engagement initiatives. Elizabeth, an AmeriCorps program alumna, joins the SCI team having most recently been the Talent Acquisition Manager for one of Chicago's largest school networks and she looks forward to supporting the community impact of SCI and its social capital network. A new Bay Stater, Elizabeth is excited to meet new people, see new sights, chow down on chowder, and share cheesy jokes.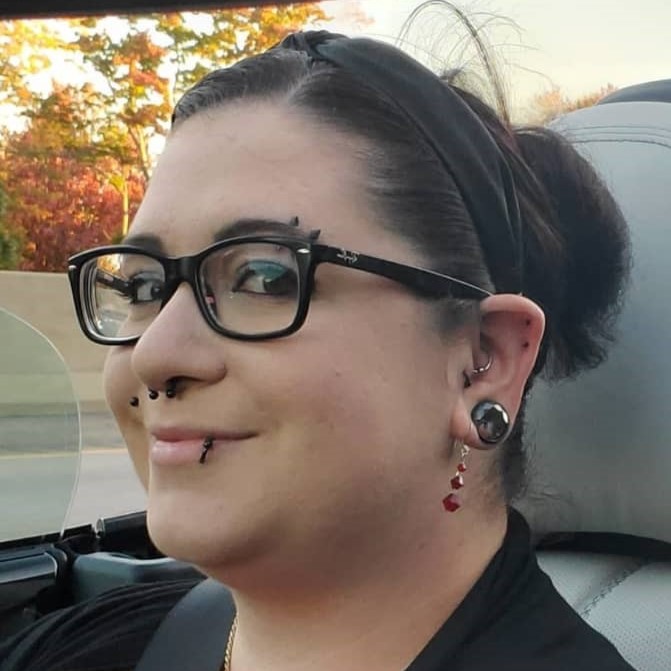 Mary Kimball (she/her)
Operations Associate
Mary joined the SCI team in February of 2019 in an initially temporary position, only to join the team permanently shortly after. Mary supports the work of SCI through keeping the office running (even in a virtual sense!), her priority being organizing the finances of the organization. Mary also jumps in multiple other projects and capacities when needed. Mary was born and raised in the Needham/Newton area. She attended Boston College for a Bachelor's Degree in Philosophy and Theology, and then the Andover Newton campus of Yale Divinity for a Masters in Theological Research. She has always enjoyed learning, and in her spare time she tutors middle school & high school students in various subjects from mathematics to English and history. She also enjoys reading, and exercises by jumping and flipping on her trampoline. She resides in Randolph with her husband and their two dogs, Trinity and Zeke.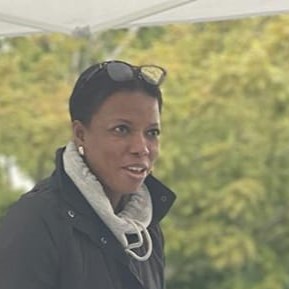 Vitalie Memeus (she/her)
VEAP Outreach Coordinator
As VEAP Outreach Coordinator, Vitalie is working with other community leaders to build vaccine confidence and facilitate access to vaccines in a diverse range of communities. She first came to SCI as a VEAP Leader in Woburn, and also worked as a Vaccine Tripling Canvasser with Cambridge Health Alliance, where she was reaching out to targeted communities to raise awareness, encourage vaccination, and better understand the reasons some community members may be hesitant to get vaccinated. Vitalie immigrated here from Haiti where she worked for different nonprofit organizations including the Peace Corps,where she served in multiple roles during her ten years with the organization. She studied Health Administration and has been working in Community Health, Mental Health advocacy, patient care services and other public health related work for many years. In addition to her work with SCI, Vitalie is a freelance medical interpreter/translator who is also serving as the Haitian Creole translator for the school district here in Woburn. She enjoys cooking and spending time with her family and friends. She is delighted to work with SCI as she loves to connect and work with people in her community to make it stronger.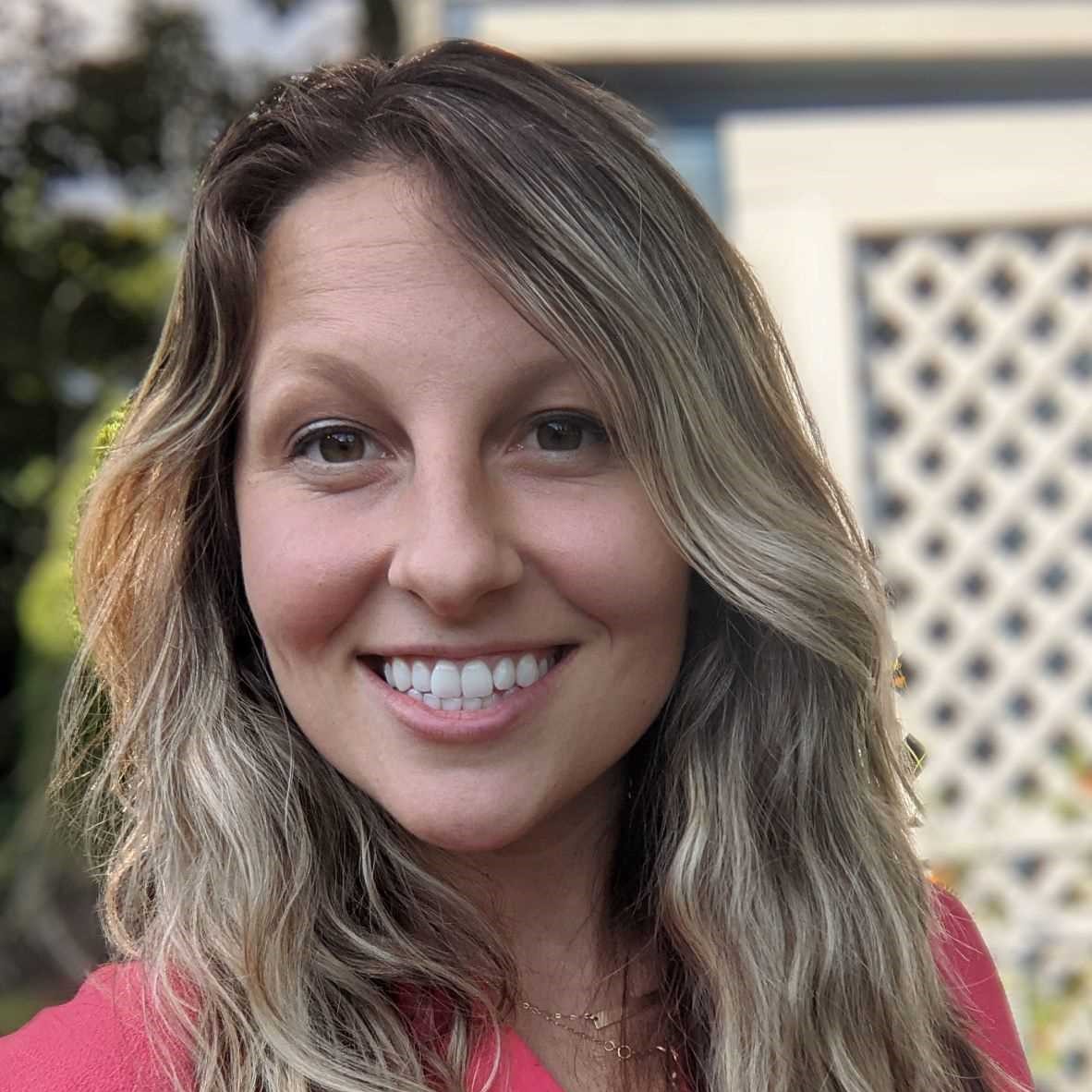 Leah Mulrenan (she/her)
Development and Communications Manager
As Development and Communications Manager, Leah Mulrenan looks to find new ways to tell our story and inspire others to support SCI's work. In high school, through the SCI Youth Council Mini Grant program, Leah learned about grants and received funding for projects at the Boys and Girls Club of Woburn, fueling an interest and passion for community service. Leah worked with Cummings Properties after earning a Bachelor's Degree from Wentworth Institute of Technology. She then decided to shift her career to focus on service, and joined the SCI staff in 2014, spending 3 years as the SCI AmeriCorps Program Manager. An eternal optimist, you will usually find Leah laughing. Barring a global pandemic, Leah enjoys travelling and exploring new places, and typically travels each to year to Colombia to visit her father-in-law and family. After gaining experience in volunteer and program management at two other local nonprofits, Leah rejoined the SCI team in August of 2021. Leah and her husband, Andrés, their son (and occasional co-worker), Oliver, and their dogs Timber and Franklin reside in Woburn.
Join the SCI Team!
The SCI team also includes SCI AmeriCorps Members, serving with our office or with partner organizations across our service area. Check out our SCI AmeriCorps page for current news about joining as a member!
We are currently hiring several part-time (20-50 hours / month; $25/hr) outreach team members who will work to improve vaccine equity in their communities by talking to people about the vaccines and promoting local vaccine clinics. More information on this opportunity is available here. Folks who are bilingual are strongly encouraged to apply.
Check back here for new open positions!
SCI AmeriCorps Members serving with SCI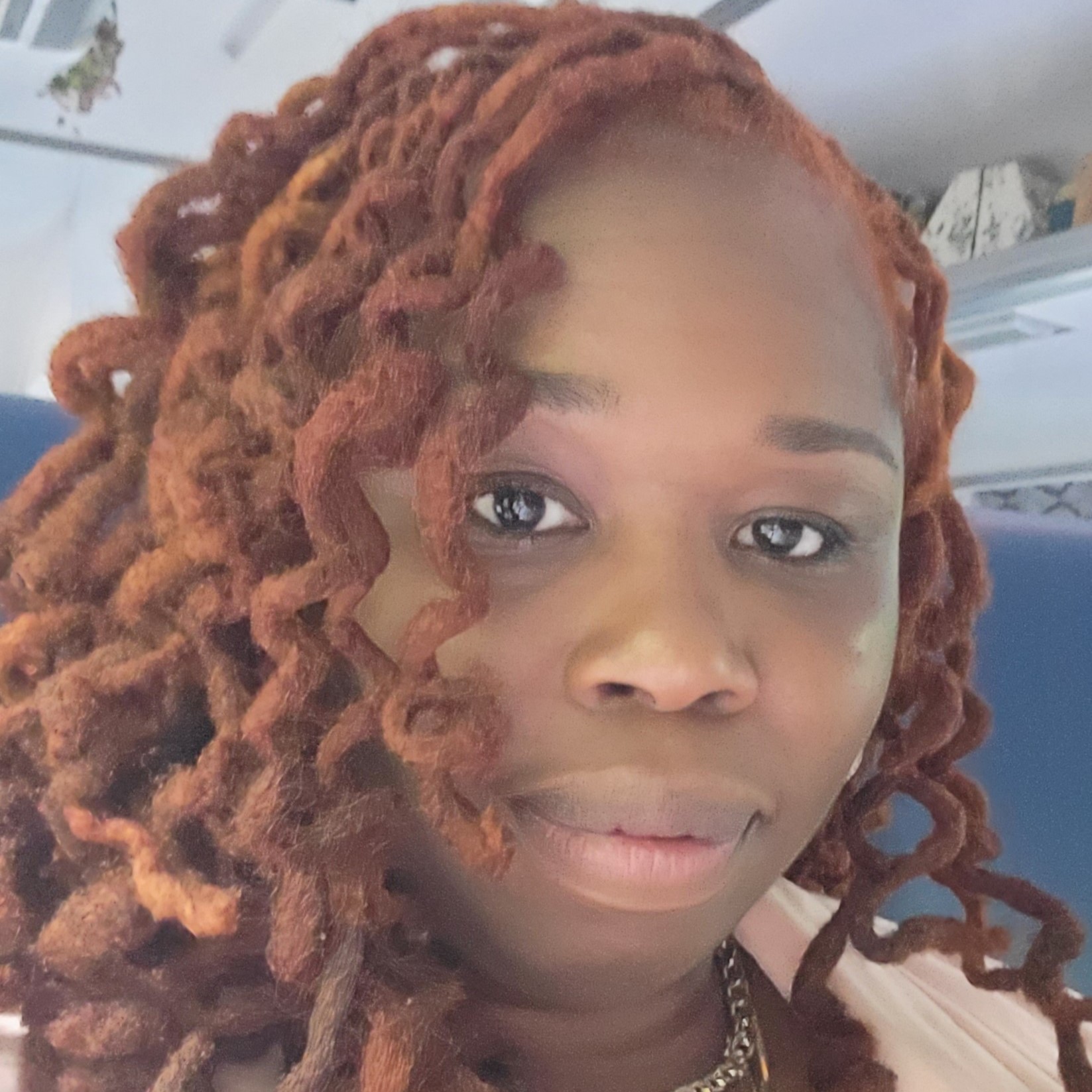 Marie France Santiago (she/her)
SCI AmeriCorps Community Engagement Coordinator
With experience in different areas from the arts to nonprofit work, Marie is bringing her skillset of administration, event planning and community engagement to the role of Community Engagement Coordinator. As an SCI AmeriCorps member, she will use her existing skills and continue to learn as she completes this year of service with SCI. She is a graduate of the Massachusetts College of Art & Design with a BA in Art. As the youngest of 8, she has her own family of 5 in – her husband and three kids (plus two bunnies!)! All of her children share her love of art, and love to illustrate and paint. She and her family reside in Woburn.