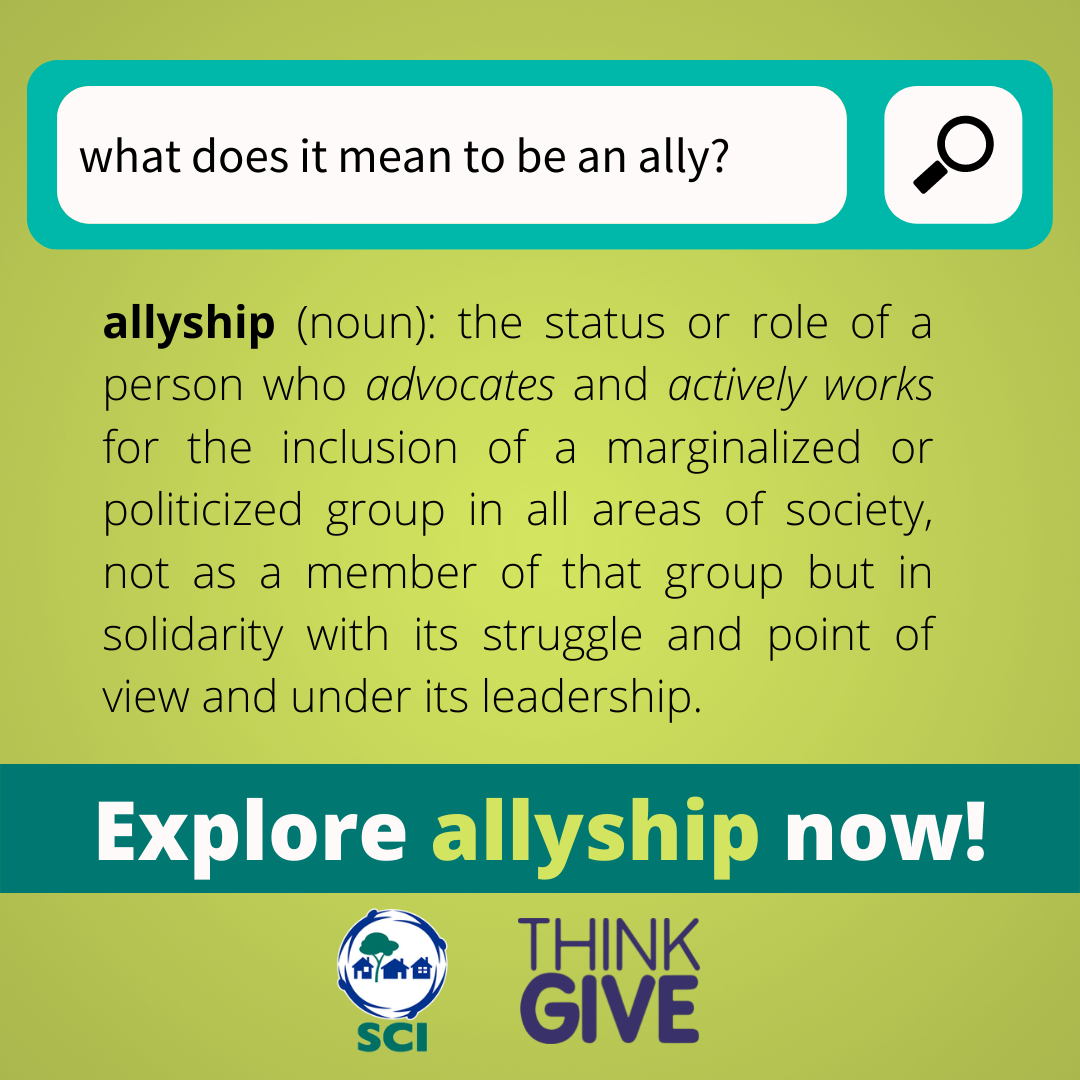 Now more than ever we've learned the importance of being an ally. We want this curriculum to teach students and adults the importance of being an ally and how to be an ally. Being an ally is much more than saying you're an ally. Being an ally is a lifelong commitment to fighting for change. We want to provide children, teenagers, and adults with the tools and knowledge to do this work.
Participants will take this knowledge and become allies for marginalized people in their communities. Allyship will teach students and adults how to be an effective ally. The interactive curriculum will cover the do's and don'ts of being an ally. Those participating will learn more about the definition of Allyship as well as take the time to reflect on what they know, are learning, and will continue to learn.
Funded by CHNA 15 DoN funds from Lahey Hospital and Medical Center, this program provides a free curriculum to create a space to learn about and discuss allyship. The Allyship Spotlight is a program where participants will explore and take action around: considering the reality and experiences of others, addressing biases when they arise and inspiring others through their actions, and discovering what it means to be an ally. In addition to an initial virtual learning program for individuals, this curriculum is available for use by teachers, youth program leaders, and others to facilitate on their own.
SCI launched this program in partnership with ThinkGive from Concord, MA. ThinkGive is an action-based social-emotional learning program that offers programming to enrich social-emotional learning in schools throughout the Commonwealth. Connecting through a Racial Equity Symposium, SCI and ThinkGive quickly realized that coming together would be a great opportunity for a new program, Allyship Month.
Ready to Start Learning?
Allyship curriculum: Interested in sharing this program with your group – educators, community leaders, and others are able to receive lesson plans to facilitate on your own. You can also let us know if you are interested in having SCI faciliate a training for your your group!