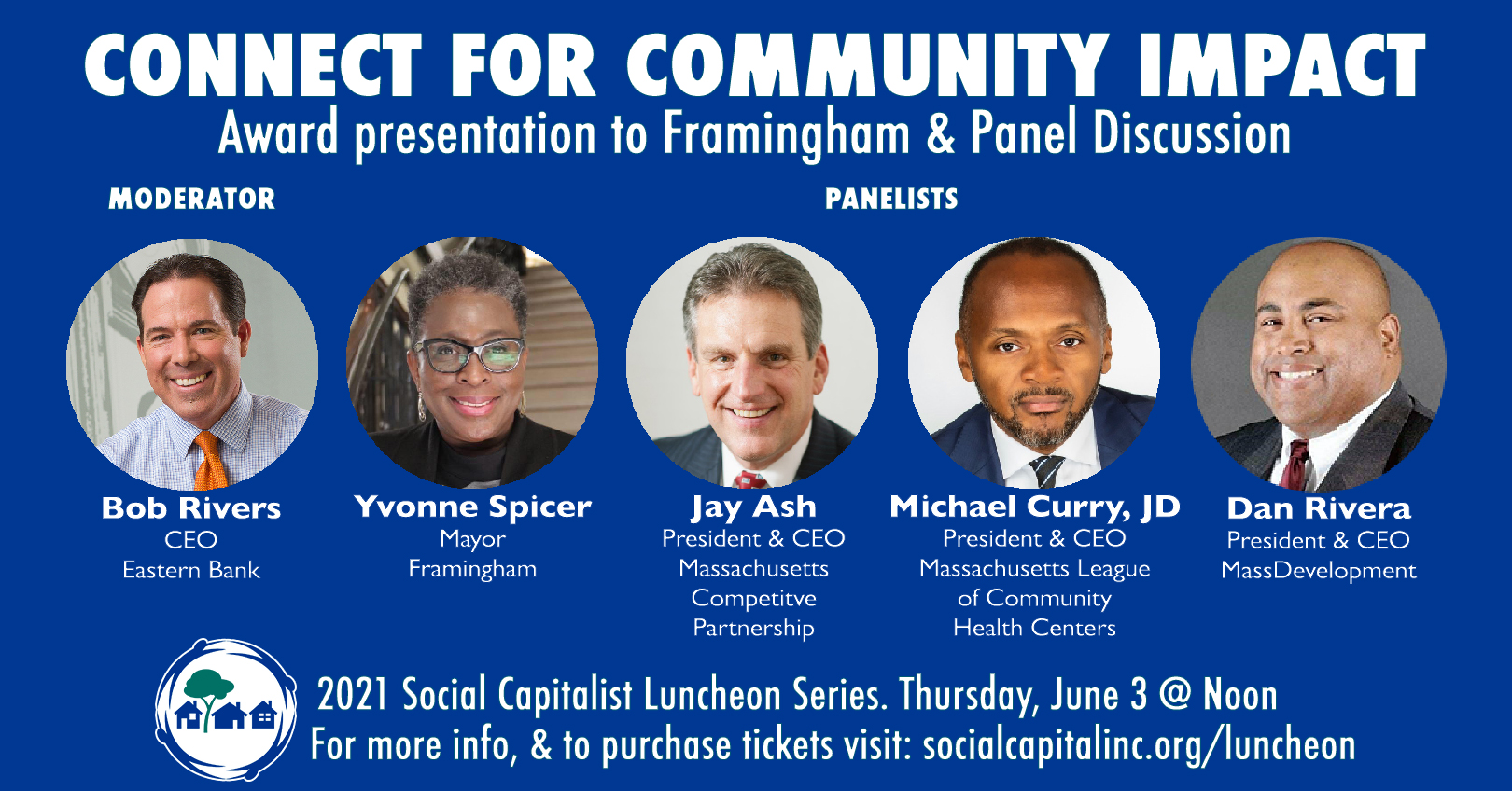 With the second event in the Series fast approaching, we wanted to share more information about the June 3 event, which starts at noon. First, Eastern Bank CEO Bob Rivers will be presenting the Connect for Community Impact Award to Mayor Yvonne Spicer, recognizing the community of Framingham.
The award presentation will be followed by a panel discussion related to business & community collaboration to create healthy and equitable communities. Confirmed panelists:
Yvonne Spicer, Mayor, Framingham
Jay Ash, President & CEO, Massachusetts Competitive Partnership
Michael Curry, JD, President & CEO, Massachusetts League of Community Health Centers.
Dan Rivera, President & CEO, MassDevelopment
Bob Rivers, CEO, Eastern Bank (Moderator)
You can purchase a single day ticket for the June 3 presentation and panel, should you be interested in that instead of the full series. The program begins at noon; with virtual networking starting at 11:45 a.m.