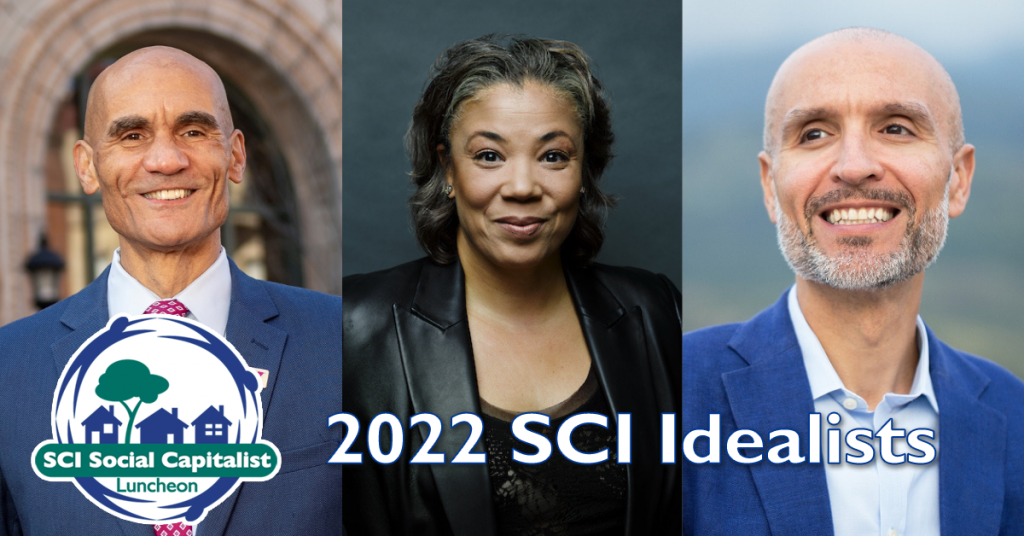 A few weeks ago, SCI once again adjusted to our new normal and held a new version of our 15th Annual SCI Luncheon event. When we began planning late in 2021, we weren't sure what the spring might look like, so we decided on a hybrid event. Two virtual events were held at lunchtime on Tuesday and Thursday, and then we celebrated by coming together in person on Thursday evening!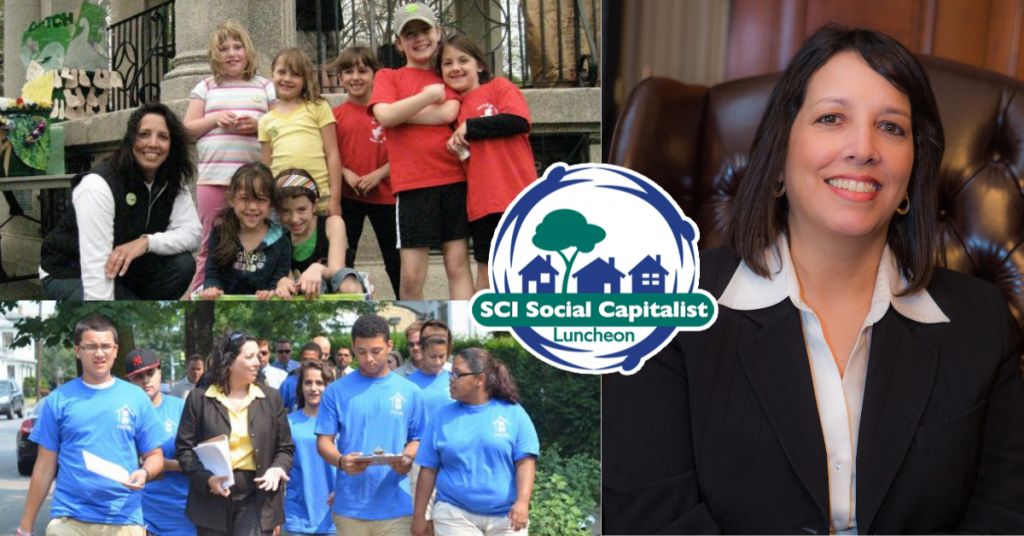 We were thrilled to be honoring Juan Fernando Lopera, Dr. Makeeba McCreary, and James Morton as the recipients of the 2022 SCI Idealist Awards, along with the City of Salem and Mayor Kim Driscoll for this year's Connect for Community Impact Award, presented by Eastern Bank.
The 2022 SCI Luncheon has raised over $80,000 so far to support SCI, with thanks to our generous donors, participants, and sponsors! The support will help us continue cultivating connections and developing leaders to strengthen our communities. 
We came together to celebrate, inspire, and reflect. Whether it was watching Juan, Makeeba, and James (and their introductions!) move us to tears on a computer screen, or making sure we were finding the chicken and waffles platter going by at the reception, we enjoyed every second of our 2022 Luncheon Series!
There was important conversation and well-deserved recognition at each event. You are now able to view the recordings in full or through clips of different sections on our YouTube channel. And check out photos from our reception on Facebook!
Connect for Community Impact
The City of Salem was selected for this year's Connect for Community Impact Award, sponsored by Eastern Bank. The Award Presentation was followed by a panel discussion on topics related to business & community collaboration to create healthy and equitable communities.
Moderated by Bob Rivers, CEO of Eastern Bank, the panelists for this discussion were Kim Driscoll– Mayor, City of Salem, Betty Francisco,- entrepreneur, business executive, attorney and community leader, Dr. Patrick Tutwiler– Superintendent Lynn Public Schools, and Gladys Vega, Executive Director, La Colaborativa. View the full presentation and panel!
2022 SCI Idealists
A program that featured the presentation of the 2022 SCI Idealist Award to Juan Fernando Lopera, Makeeba McCreary, and James Morton. The SCI Idealist Award is presented annually to leaders who dedicate their lives and leverage their social capital to address some of the most pressing needs in our community.
SCI Award Reception
An in-person, informal Social Capitalist reception was held at District Hall, a Boston innovation center! An evening to network together, eat, drink, and recognize our Award recipients! It was so wonderful to be back in a room full of Social Capitalists. Last time we were able to bring people together in the same physical space for this event was in 2019, so it was a welcome sight to see smiling faces!