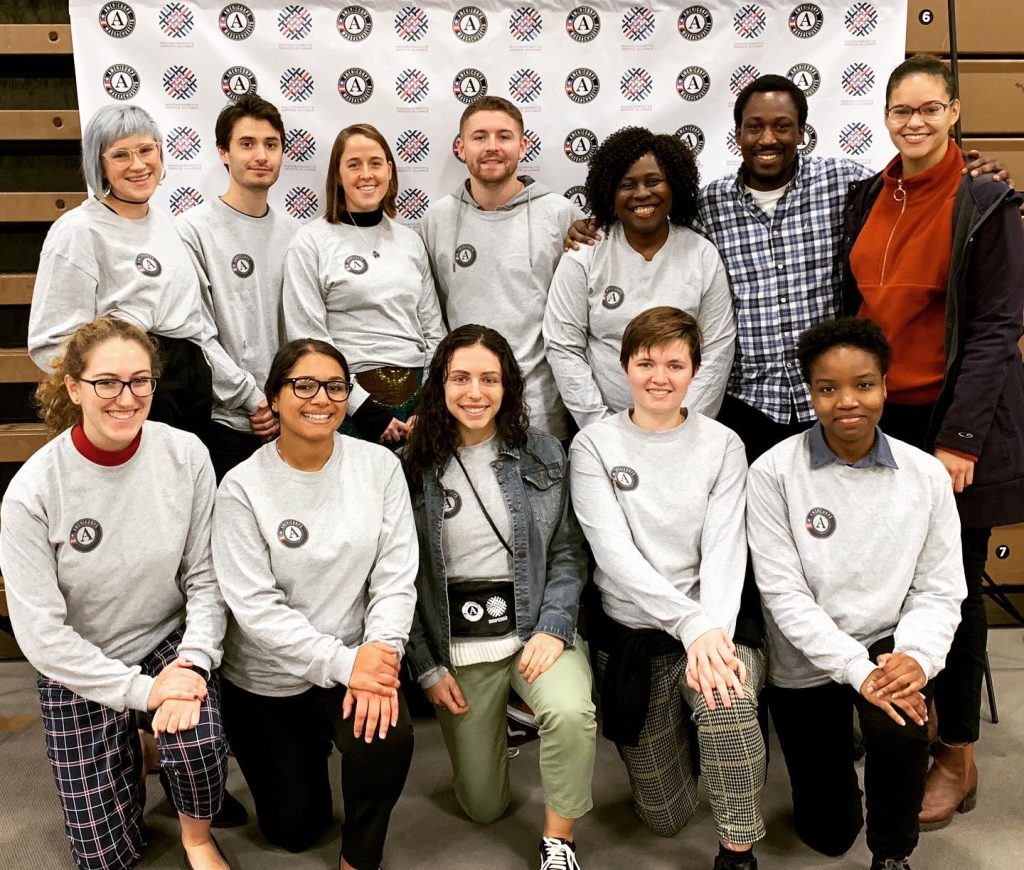 Social Capital Inc. is looking for a Volunteer Outreach Coordinator (VOC) to serve the Woburn, MA community through the SCI AmeriCorps program!
The SCI AmeriCorps program connects youth with relationships, experiences, and resources they need to succeed. Since 2007, SCI AmeriCorps members have served at various host sites, who are aligned with the mission of Social Capital Inc. Our Members support youth achievement through volunteer outreach and capacity building that provides leadership training and community service opportunities for youth. SCI AmeriCorps members build social capital in their communities through civic engagement opportunities and gain valuable experience in the process.
SCI AmeriCorps is currently looking for a candidate to fill the Volunteer Outreach Coordinator (VOC) position with SCI Woburn for a 1700-hour or 1200-hour service commitment between October 2020 and July 2021. The VOC will be responsible for recruitment & management of local volunteers, coordinating community programming and communications on all SCI Woburn platforms. The VOC must be available to service partially in-person in Woburn, MA — access to a car is recommended for this position.
Click here for more information & Application Instructions!
Compensation & Benefits for SCI AmeriCorps Members:
Receive a Taxable Stipend up to $14,000/year, paid bi-weekly
Earn a Federal Education Award worth $6000+ on successful completion of service
Professional Development Trainings
Eligible for Free Health Care at a no cost premium
Receive Student Loan Forbearance during active service
FAQ — What is AmeriCorps?
AmeriCorps engages thousands of American citizens in service opportunities each year through nonprofits, schools, public agencies, and conservation efforts across the country. AmeriCorps programs also serve their members by pathways of opportunity for people entering (or re-entering) the workforce. When you join AmeriCorps, you'll earn money towards past or future education, learn leadership and gain real job skills!

Social Capital Inc. is an equal opportunity employer. All applicants will be considered for employment without attention to race, color, religion, sex, sexual orientation, gender identity, national origin, veteran, or disability status.