SCI Social Capital Inc. is pleased to announce that La Colaborativa has been selected as an SCI AmeriCorps host site for the 2023/24 year. The two organizations are now actively recruiting candidates to serve as an SCI AmeriCorps Member with La Colaborativa.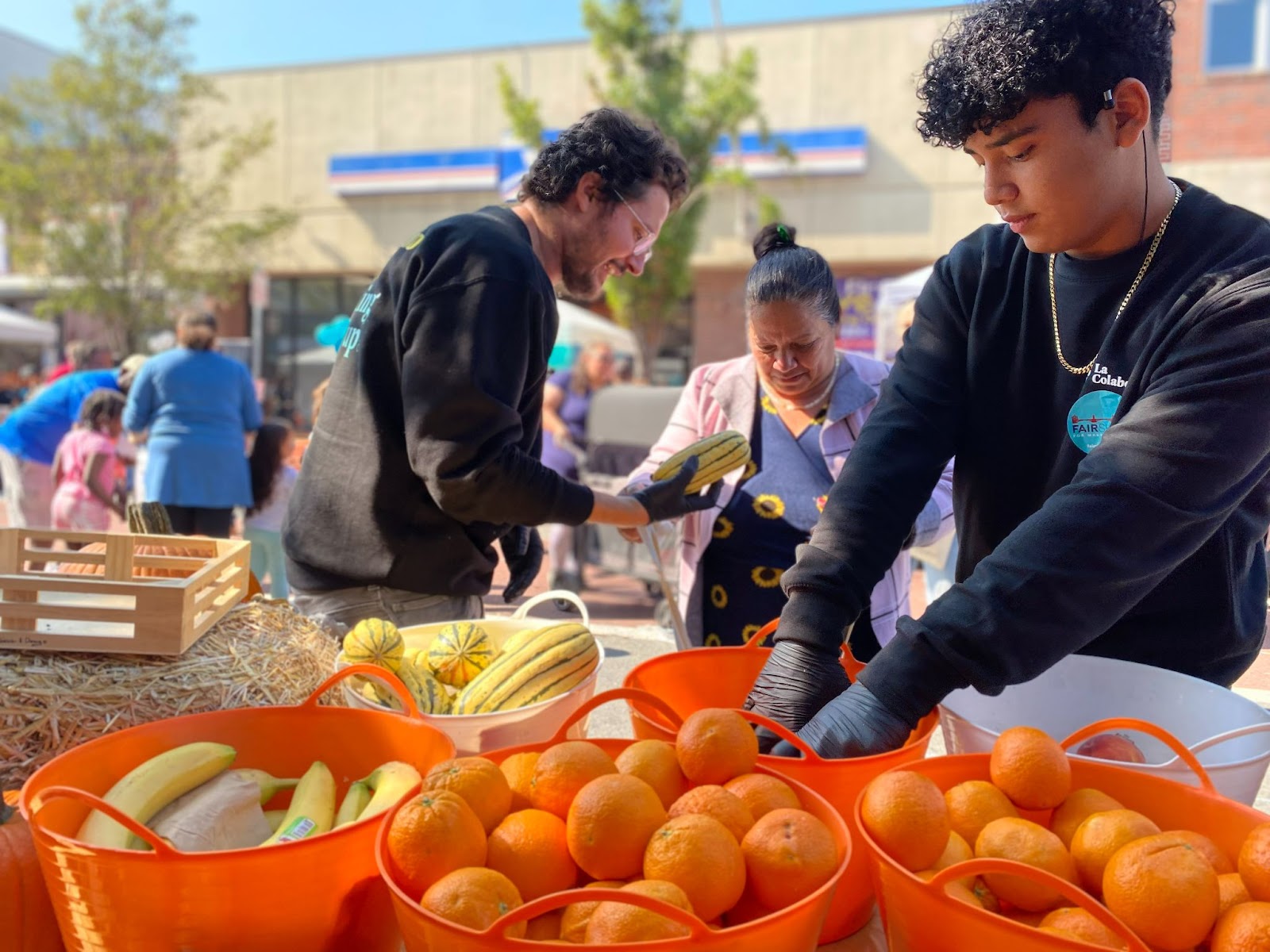 The SCI AmeriCorps program selects partner organizations that offer high-quality youth development programs that can increase their capacity to make a difference by hosting an SCI AmeriCorps member. 
La Colaborativa offers a comprehensive youth program serving as the hub for youth employment in Chelsea for teens aged 14-21. While they are primarily a youth jobs program, they also provide background services like mental health care, leadership training development, and opportunity to explore the arts and culture. La Colaborativa is also dedicated to public advocacy and policy work fighting for long-term change in the lives of youth so that decision-makers are held accountable to meet the needs of the community. 
La Colaborativa's mission is to empower and uplift the Latinx and immigrant community of Chelsea and beyond so that they are the ones to change the economic conditions of the community and improve the structures of society. Anna Hadingham, Director of Youth Programs, shares "We are very excited about this opportunity as a strategy to strengthen our academic mentoring that we do with youth. It's a huge priority for us, and we've relied on volunteers that gift their time to us which is very generous but it's not the same as a dedicated person that can work on tutoring and mentorship. We would love to see the youth that have many barriers to academic success in their schools to have a support person who can champion them and get them through to succeed not only in high school but to graduate with a solid plan. … We are seeing less and less youth with access to vocational opportunities or apprenticeships and scholarships. We want to make sure that youth are connected to any opportunities that are out there. This position will help youth plan that life project after they graduate high school."
The SCI AmeriCorps Member will fill the gap of staff capacity to focus on academic and mentorship support in addition to the mental health benefit of youth feeling they have individualized support with someone in their corner. La Colaborativa's wide family consists of youth, families, adults, and community members. The teenagers are the heart of their organization with some who are either immigrants themselves or children of immigrants who are essential workers throughout the ongoing pandemic. It is refreshing for youth to have a dedicated youth center that is safe and belongs to them. Through this holistic approach to their work, La Colaborativa also provides a food pantry to support immediate food needs and opportunities for youth to produce their own creative projects in order to share their stories and perspectives with the community on topics they're not always invited to participate in. 
"We're really excited to be partnering with Social Capital Inc. to continue supporting the dream of La Colaborativa of empowering young people. This is another way to do it, so we're excited for this collaboration."
Serving with the SCI AmeriCorps program can be a great way to make a difference while gaining valuable skills for your future! 
An AmeriCorps Member enjoys certain benefits that support them throughout their service year, such as a receiving a living stipend of up to $24,000/yr, a Federal Education Award of up to $6,000+ upon successful completion of service, and student loan forbearance during active service. With a total monetary value of up to $50,000/yr, SCI AmeriCorps Member exclusive benefits also include:
SCI Developing Leaders Program – comprehensive professional development in partnership with Merrimack College covering Diversity, Equity & Inclusion, Youth Development, Volunteer Management, Community Outreach, and more!
Free Enrollment in a Community Engagement course taught by Merrimack College faculty with the option to receive undergraduate or graduate academic credit!
Free MBTA Link Pass during your service term provided by SCI AmeriCorps!
SCI is currently accepting applications for individuals interested in serving in the 2023/24 SCI AmeriCorps program beginning this fall. Host sites include locations such as: Boston, Chelsea, Jamaica Plain, Lowell, Lynn, Milford, Woburn, and more! To learn more about our host site partners, member stories, and how to apply, please visit us at https://socialcapitalinc.org/americorps or reach out to SCI AmeriCorps at americorps@socialcapitalinc.org.