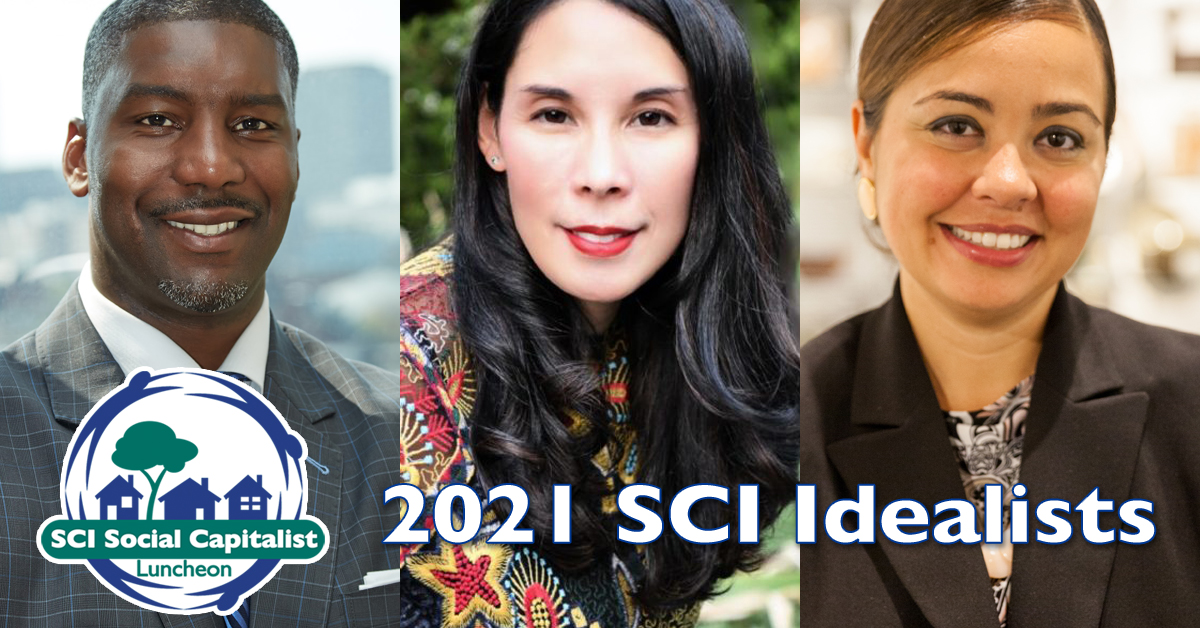 We are excited to announce Betty Francisco, Paul Francisco and Yolanda Coentro as the 2021 SCI Idealist Award recipients.
The SCI Social Capitalist Luncheon is an event that has grown each year and raises awareness of SCI's success by recognizing individuals who exemplify its mission.
This year we are holding a virtual Social Capitalist Luncheon Series, culminating in the presentation of the SCI Idealist Awards on June 10.
Stay tuned for details on other events in the series!
Learn more about our 2021 Idealists:
Sponsor the 2021 SCI Social Capitalist Luncheon
The Social Capitalist Luncheon is our biggest annual event, providing vital support for SCI as we continue to adapt to meet the evolving community needs.
With funds generated through our Luncheon fundraiser in 2020, SCI has been able to adapt our programming to meet the challenges of the COVID crisis. During the past year, we have coordinated volunteers and food donations resulting in tens of thousands of dollars worth of food for those in need; and supported young people and their families through periods of remote and hybrid learning.
Click here for more information about our sponsorship packages.