The Social Challenges of Distancing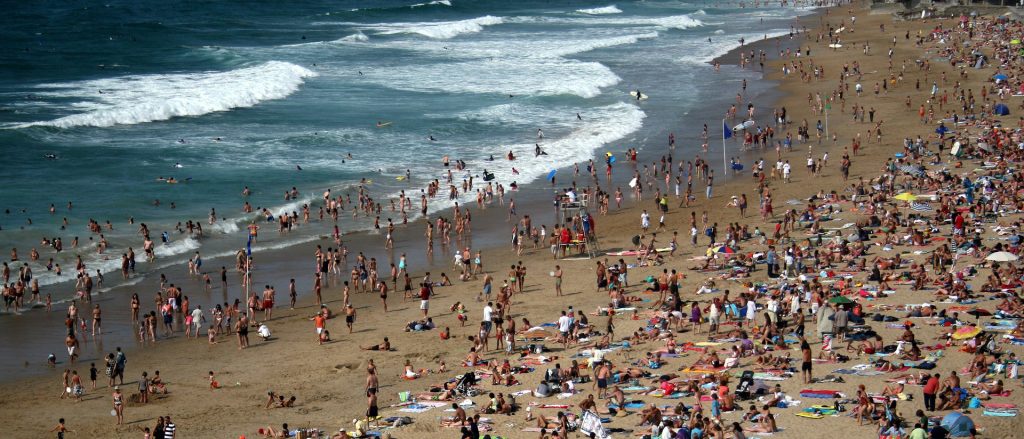 I confess to doing some finger wagging passing by some North Shore beaches that were jam packed during a hot weekend earlier this summer.
Our family has been quite careful since the pandemic hit, and were on our way to a hiking spot we anticipated would be fairly quiet. If you're among those that have been very careful throughout this period, you probably know it is easy to hop on the moral high horse when you come across behavior that seems unsafe.
As Labor Day Weekend approaches, we wanted to revisit some of the Distant But Connected themes we introduced earlier this year. Today we will examine reasons why the need to connect with others is so strong; our follow-up piece will explore how we can stay connected safely.
Although bellying up to a bar or hanging at a crowded beach is clearly not wise from a health standpoint, it's important to consider the strong urge that we have to connect with others.
1) We are hardwired to socialize: As Theresa DiDonato explains in The Hard Work of Social Distancing, at our core we have a fundamental need for human connection. "This idea is strongly rooted in our evolutionary past: Social living enhances the likelihood for survival from infancy through old age, making social living a default orientation," DiDonato explains.
2) Isolation is bad for our health: As we have noted here numerous times, strong social networks are important for our health and well-being. On the flipside, isolation is bad for our physical health. The title of the NPR piece "Loneliness may warp our genes and our immune system" provides an indication of the issue. "Loneliness has been linked to everything from heart disease to Alzheimer's disease," the article notes. Former Surgeon General Vivek Murthy indicates that the risk of social isolation and loneliness on longevity is equivalent to smoking 15 cigarettes per day.
3) Stress makes us crave company: Typically, when we are stressed it's natural to seek out the company of family and friends for solace. The year 2020 has certainly given us a big dose of stress, with racist violence such as the murder of George Floyd added to the many stresses caused by the pandemic. Not being able to get together with friends as we typically would for support has made these trying times all the more difficult.
4) Separation from loved ones: While not being able to grab dinner or drinks with friends is challenging, many have suffered heart-wrenching separation from loved ones during this period of time. Our family experienced this first-hand, with my mother in-law isolated in a South Dakota hospital room for about two months without being able to see her husband or daughters. When she finally was able to come home, my wife quickly figured out how to rent an RV to safely travel to go visit her (that's another story!).
5) Connecting virtually isn't quite the same: Being able to see the faces of family, friends and colleagues over video chats is certainly better than not seeing them at all. But anyone spending significant time in Zoom meetings for work knows they can be tiring. As this BBC article explains, video chat requires an extra effort to process non-verbal cues that are such an important part of communication. "You cannot relax into the conversation naturally," notes Professor Gianpiero Petriglieri.
The next time we grimace at pictures of a crowded beach or unmasked social gathering, let's pause and recall that there is a fundamental need driving people to socialize. We could use a touch more empathy and less judging these days.
At SCI, we deeply value the importance of our social connections. In our next article, we will share some ideas for how we can stay connected while staying safe as Labor Day weekend and the fall approach.
Article written by SCI President David Crowley in collaboration with Melissa Fitzgerald, who conducted research for the article and helped with the framing of the piece. Melissa is a volunteer with SCI and has an English and Media Studies degree from Northeastern University
Here are 8 Ways to Stay Safe While Connecting.