My Health Depends on Your Health / Mi Salud Depende de Tu Salud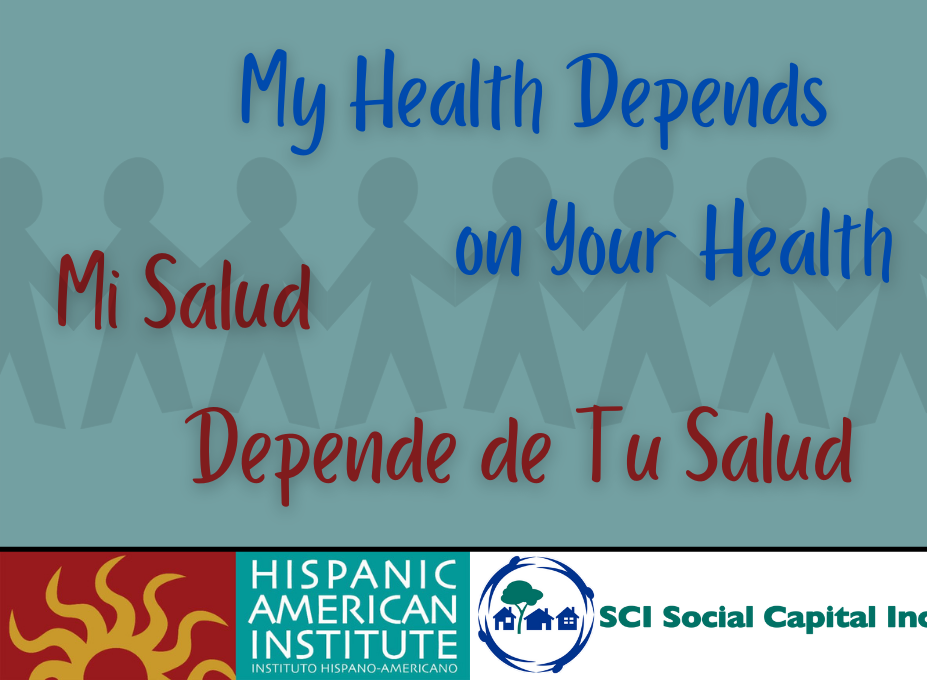 The first program in SCI's Vaccine Equity & Access Program will be on Thursday, September 16th through a partnership with the Hispanic American Institute. We invite you to join us and share your perspectives as we all move forward.
Learn strategies for sharing vaccine facts to encourage people you know to get vaccinated and keep your community safe!
Thursday, September 16th
9:00-10:00 AM
On Zoom – Register here
Panelists for this event will be David Crowley, President & Founder of SCI Social Capital Inc.; Gladys Vega, Executive Director of The Chelsea Collaborative / La Colaborativa; and Dr. Sarimer Sánchez, Infectious Diseases Bureau Director, Boston Public Health Commission. The event will be hosted by Alberto Vasallo III, President & CEO of El Mundo Boston; Nader Acevedo, Executive Vice President of the Hispanic-American Institute; and Alberto Calvo, President of Stop & Compare Supermarkets and former SCI Board Chair.
Before the event, use your smartphone, tablet, or computer to register by clicking here. After registering, you will receive a confirmation email containing information about joining the meeting. This event will be conducted in English and Spanish.
SCI is holding this event in collaboration with The Hispanic-American Institute as part of their ongoing programs to discuss the current and future prospects of the Latino community and businesses in New England Gateway Cities.
This program is made possible with funding from the Centers for Disease Control and Prevention and in partnership with Community Catalyst.