SCI Social Capital Inc is excited to announce the release of the 2023-2024 SCI AmeriCorps Host Site Application. An opportunity for youth-serving nonprofits and local government agencies to build youth and volunteer engagement capacity, selected SCI AmeriCorps Host Sites will welcome an SCI AmeriCorps member for up to 10 months.
The SCI AmeriCorps program, founded more than 15 years ago, addresses the need to connect youth with the people, experiences, and resources that increase their prospects for success. As we continue to strengthen communities by cultivating connections, we look to engage varied Host Site Partners and SCI AmeriCorps Member candidates to serve the needs of Greater Boston communities and their youth.
Your Organization can host an SCI AmeriCorps Member to BUILD CAPACITY IN BOTH of the following areas: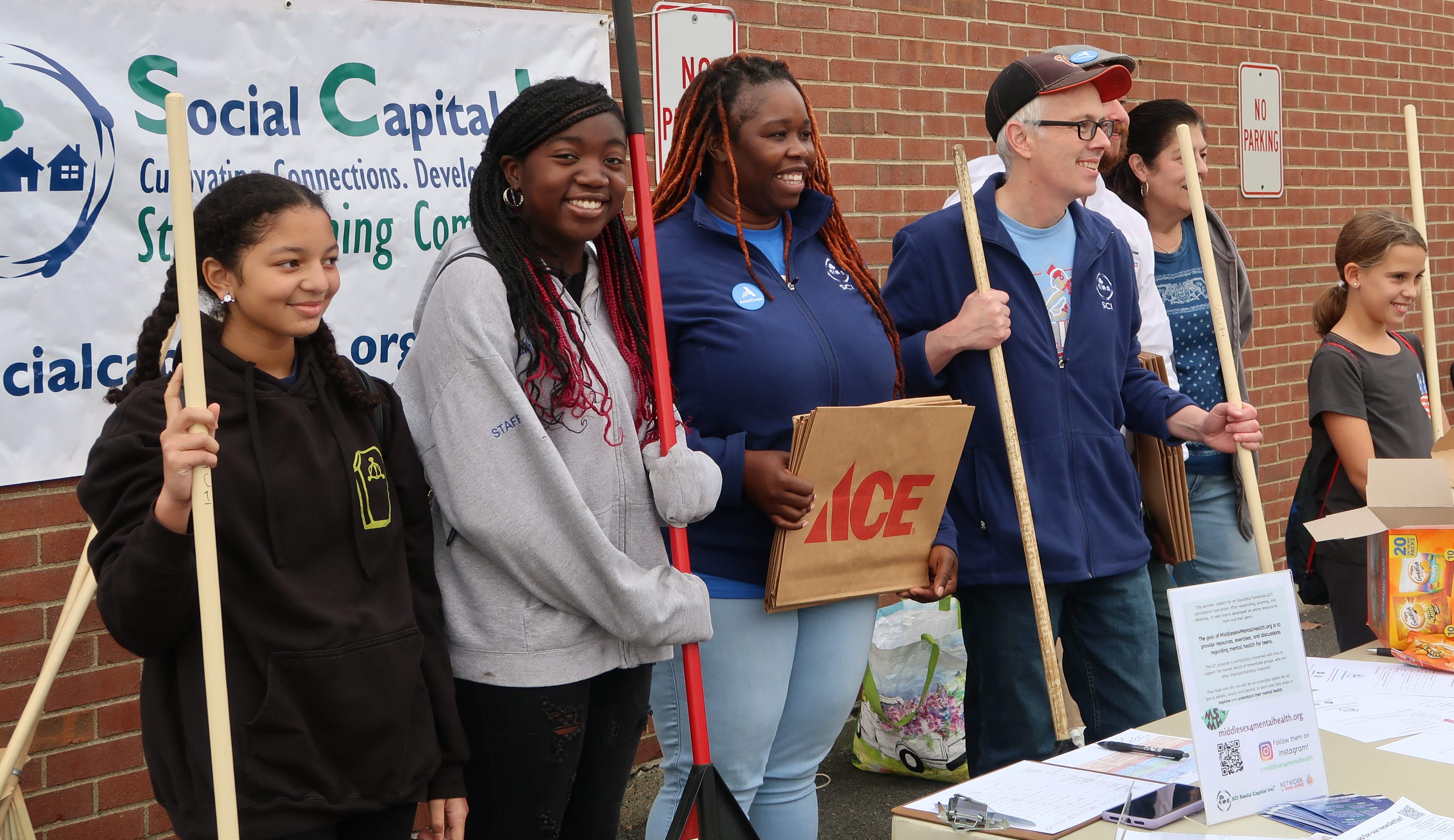 Youth Enrichment Programs for middle and high school age youth through Developing and Implementing Community Service-Learning projects, Engaging in Youth Mentorship, and Coordinating other Enrichment Activities (e.g. homework support, healthy lifestyles, post-secondary success, etc.).

Volunteer Engagement that enhances youth enrichment programs through Volunteer Management Systems, Volunteer Recruitment, Ongoing Volunteer Coordination, Volunteer Event Planning, and Community Outreach and Relationship Building.
2023-2024 HOST SITE PARTNER INFORMATION
Host Site Benefits Include
A full-time SCI AmeriCorps Member serving at your organization from September – June (10 months; approx. 40 hours/week), selected in partnership between SCI and Host Site.
Member will complete SCI's 40 hours of training in Volunteer Management, Building Social Capital, Community Outreach, Youth Development, Project Management, and DEI fundamentals during the first few months of service.
SCI provides the AmeriCorps members with an initial orientation in addition to ongoing professional development opportunities throughout the service year.
Administration of Member and Host Site supervisor surveys to gauge members' service experience, evaluate performance, and address any concerns.
SCI provides ongoing member support and helps members and Host Site supervisors address possible issues throughout the service year.
SCI manages all HR administrative duties including offer letter, onboarding and exiting of members, member stipend, background checks, health care benefits, worker's compensation, and federal grant compliance.
Background checks are run and paid for by SCI according to the AmeriCorps Agency requirements.
Host Site Partner Application and Instructions are now available!
For more information on SCI AmeriCorps and eligibility, please visit socialcapitalinc.org/host-a-member or contact us directly at americorps@socialcapitalinc.org.
SCI AmeriCorps receives fiscal, in-kind, and technical support from the Massachusetts Service Alliance and the AmeriCorps Agency.
Social Capital Inc. is an equal opportunity and inclusive employer and welcomes ALL candidates regardless of race, ethnicity, religion, sex, gender, sexual orientation, or gender identity. 
Reasonable accommodations will be provided as needed for applications, interviews and member service.