After graduating from Tufts in May of 2020, Anar was looking to do something community-focused, and wanted to do work directly with families and communities, helping them to navigate this new normal. She wasn't sure what to do, but when she found the SCI AmeriCorps position at Fenway CDC, she knew it was the right place for her.
Since 2007, over 300 SCI AmeriCorps members have served in communities across Massachusetts. An important part of SCI's story, members respond to the needs of their community in various ways like expanding volunteer opportunities, engaging more residents, and leading youth service programs. Further down, you can read one of Anar's stories of service. With a gift today, you can help us keep our AmeriCorps program strong, providing opportunities for service and meaningful impact on the community.
During this past service year, SCI AmeriCorps had 24 members at 14 different nonprofit partner organizations located in the Greater Boston area. Overall, SCI AmeriCorps members completed a total of 31,225 service hours and engaged over 1700 volunteers, which benefited over 35,000 community members. But benefits of SCI AmeriCorps service are really immeasurable, for the communities we serve, and for the members themselves.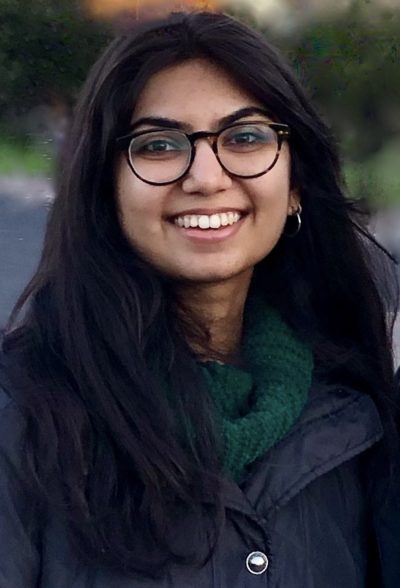 This spring, Anar, one of the SCI AmeriCorps members serving at Fenway CDC launched Healthy Habits, a program providing families with sustainable and realistic changes to improve physical and mental health. Anar loved getting to know the community through her service and found that she could make the most impact through a one-on one-connection. The awareness she gained through learning from residents went a long way in launching the Healthy Habits program.
With a focus on mental health, physical activity, and nutrition, Anar created a 12-week program designed to provide a diverse group of participants with easy, small, and cost-effective daily changes families can make to improve not only their long-term health, but their quality of life. As the program was underway, Anar made sure that the programs being developed were meeting a real need. Your support allows SCI AmeriCorps members to continue learning and provide services that communities need.
One of her favorite parts of running this successful program was seeing the progress. "Even if I could impact 1 person, that would have been enough, but seeing so many participants show progress was amazing!" Participants experienced real positive changes. They were exercising, journaling and practicing meditation. They learned new recipes and were using them with their families. Kris, her supervisor from the Fenway CDC shared, "Anar was able to foster relationships with many community organizations to bring a variety of fun activities, webinars, mindfulness classes and support groups to Fenway residents through a virtual platform!"
AmeriCorps service offers a unique opportunity- to truly make an impact and to gain experience that will help advance careers. Today, you will find Anar in a full time position with her former service site, Fenway CDC, as the Community Health Coordinator.
SCI AmeriCorps is supported by a federal grant which requires that we match every dollar. We need your help to support our member's and provide them with the tools and resources they need to succeed in their service year and beyond.
And if while you're talking with family and friends, if you find yourself asking "what's next for you?", offer a solution – Join SCI AmeriCorps!