SCI AmeriCorps Alum, Paloma Suarez, Receives National Award
All of our SCI AmeriCorps members are doing amazing things in their service. Whether it's sharing information about resources or giving a young person the opportunity to lead, members are making an impact. We love to recognize and celebrate all of our members all year long, but this year, one of our SCI AmeriCorps members received some extra special recognition.
The Excellence in AmeriCorps Awards recognize the outstanding and innovative AmeriCorps programs, members and alumni tackling our nation's most-pressing challenges. The 5 award winners from across the country represent important examples of national service, responding to adversity with resourcefulness, creativity and community-mindedness. The Excellence in AmeriCorps Awards Innovative Service Award goes to an AmeriCorps member who has incorporated new methods or approaches that are original and creatively address community needs. This year's winner is SCI's own Paloma Suarez! You can watch the full awards video here, Paloma's award presentation is at the 43-minute mark.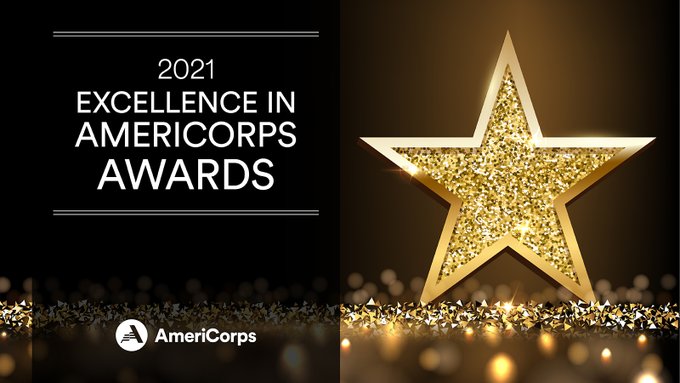 Paloma served at the South End Community Health Center. She was serving in March 2020, and when the pandemic began, Paloma quickly adapted her service activities in order to assist local residents. She quickly established partnerships with local organizations like the YMCA of Greater Boston to provide over 5,000 prepared meals, 3,000 culturally sensitive frozen meals, fresh produce, and supplies to pediatric patients. Paloma was on site every day making sure that families had what they needed and through her contributions 706 adults, 183 youth, 494 children, 125 infants and countless others were reached.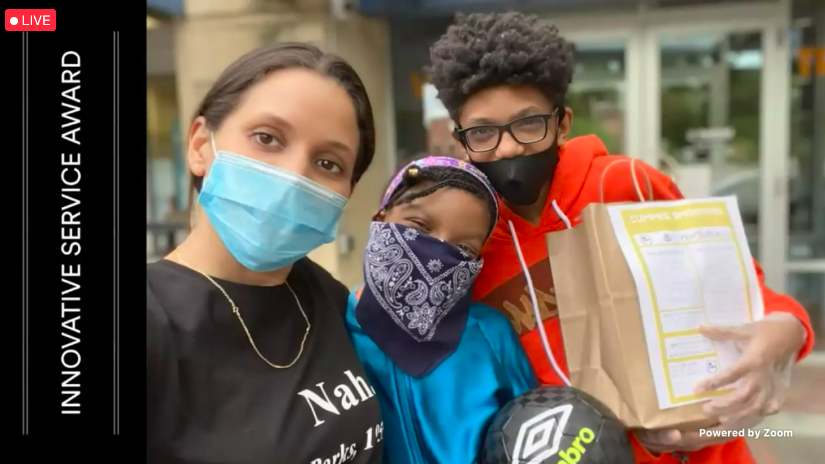 Paloma's desire to serve was born out of her childhood experiences in the Dominican Republic where she witnessed extreme disparities between social classes regarding access to food and healthcare. After receiving a bachelor's degree in nutrition and a master's degree in public health concentrated in Community health education, Paloma decided to serve her adopted country through AmeriCorps. Paloma shared, "Although I no longer live in a developing country, I understand how disparities are just as pressing here in the United States and I am increasingly motivated to work toward eradicating the issue."
Dr. Robyn Riseberg, of Boston Community Pediatrics, says Paloma's work was "truly remarkable and transformational for the patients and staff of South End Community Health Center". After her year of service, Paloma began as the Director of Wellness and Care Navigation position at Boston Community Pediatrics, the first nonprofit private practice, working to bring equity to pediatric health care. Paloma shared that all of her experience as an AmeriCorps has helped her in her new position.
Paloma shared, "Through this year of service, I had the opportunity to serve with an amazing group of AmeriCorps members that every day gave their time and effort to make our country a better place." If you know someone who might be interested in being a part of this year or future year's SCI AmeriCorps program – share this story with them! More information about our AmeriCorps program can be found on our website.