Mi Salud Depende de Tu Salud. My Health Depends on Your Health.
The phrase, introduced by El Mundo Boston CEO Alberto Vasallo III during one of our Vaccine Equity & Access Program (VEAP) sessions, captures so much about the current moment as well as SCI's mission.
At its core, social capital is about the importance of our social networks, and the value of the trust that builds up in relationships over time. The story of SCI centers on cultivating these connections over time, and developing leaders who can help create healthy communities. With your help, we can work on the next chapter of this story at a time of great challenges.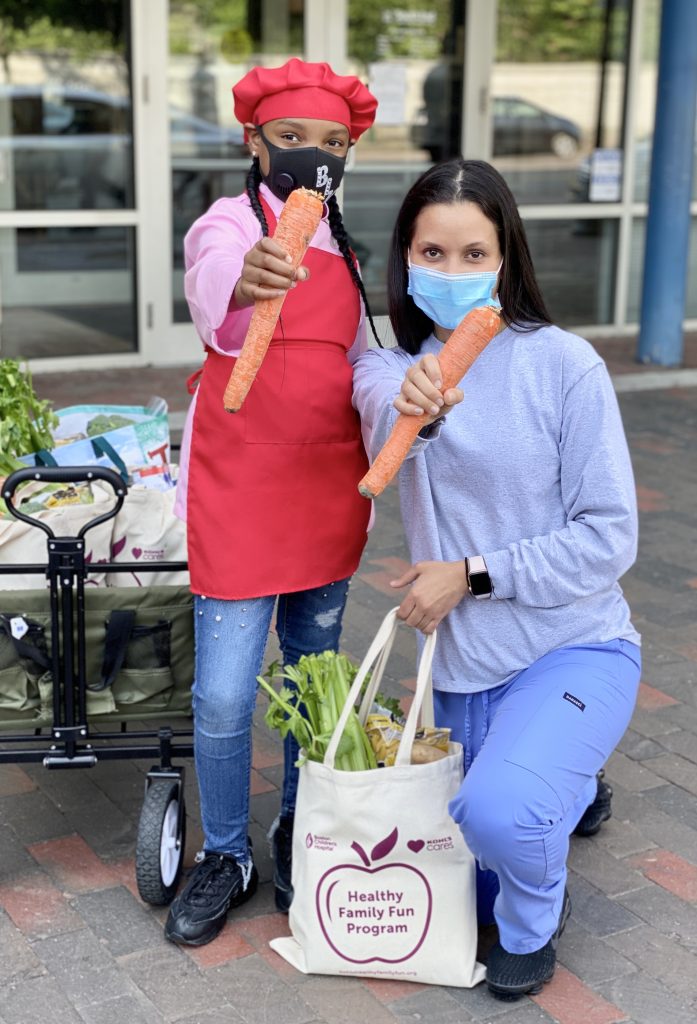 When we first went into quarantine mode back in March of 2020, it was clear that our community networks were going to matter more than ever, even while we needed to remain physically distant. SCI quickly activated the networks we had developed over time to meet pressing needs. Jenna coordinated volunteers delivering emergency food boxes and Chromebooks for remote learning in Woburn; while Paloma created partnerships that led to providing over 8,000 meals in Boston's South End. Meanwhile, Liandra had daily virtual checkins to support the teen leaders in her program at Girls Inc.
The community response to those early pandemic initiatives was heartening, as we saw an outpouring of volunteers, donations of food and crucial funding to support our work. It was clear that we are in this together.
As we make our way through this pandemic and identify new challenges, SCI has continued to identify ways we can leverage our network and our community-building expertise. You can help us continue to meet the emerging challenges with a donation today.
With COVID cases on the rise and a troubling new variant starting to quickly spread, it is clear that my health depends on your health. But a potent combination of historic and structural racism along with significant misinformation and access challenges lead to stark disparities in terms of who is getting vaccinated in our communities.
SCI's VEAP is training grassroots community leaders to serve as "Ambassadors" to engage in conversations about vaccination within their social networks. At a time when trust in institutions is at an all-time low and misinformation is rampant, the power of hearing from peers about how the COVID vaccines protect ourselves and our loved ones cannot be understated.
We are in the early going of the VEAP project started with CDC funding, but the early results are promising, and we hope you will support our efforts to ramp up these efforts. SCI has held our first two VEAP Ambassador training sessions in partnership with the Hispanic American Institute and El Mundo Boston. 132 Ambassadors have been trained, and have already reported that they have been able to share about what they have learned with over thousands of people in our communities.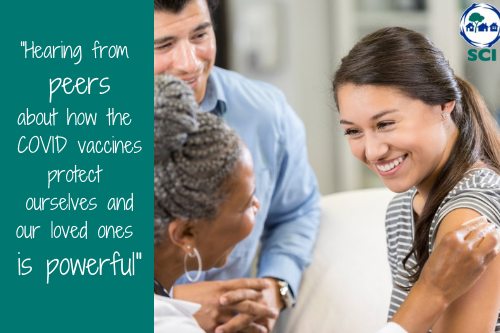 As I write, we are getting ready for 3 sessions in Woburn this week to reach members of the immigrant community, and presentations with several groups with Lynn Public Schools parents, teachers and students. In addition to providing general information about vaccination, we will be joined by health care providers to answer questions about boosters, pediatric vaccination and the omicron variant. Meanwhile, we are making plans to expand VEAP to serve additional communities, including Malden and Everett, from the Department of Public Health's list of communities needing the most intensive outreach.
While VEAP started with a federal grant, like most grants, it doesn't cover everything we need to do all we can to promote vaccine equity and access. Most notably, the CDC grant only focuses on adult vaccinations, and so we are working to raise private funding to expand the program to train teen leaders to educate their peers about the vaccine. This is natural for SCI given our experience training teens to address pressing health concerns! In addition, given that we are adding new communities in response to emerging needs, we will soon need additional funding to support the incentives we offer to the VEAP Ambassadors and leaders.
I hope that you will consider joining SCI as we seek to do all we can to meet today's most pressing challenges. Making a tax deductible donation helps us continue to meet emerging needs as we are with VEAP. You can learn more about VEAP through the videos on our YouTube Channel!
You can also help our vaccine equity work by sharing our call for VEAP Leaders in Malden and Everett!