"There's always a way to create change"
Meet Josh, and join him in creating change with SCI ! You have an opportunity to help SCI create stronger, more inclusive communities!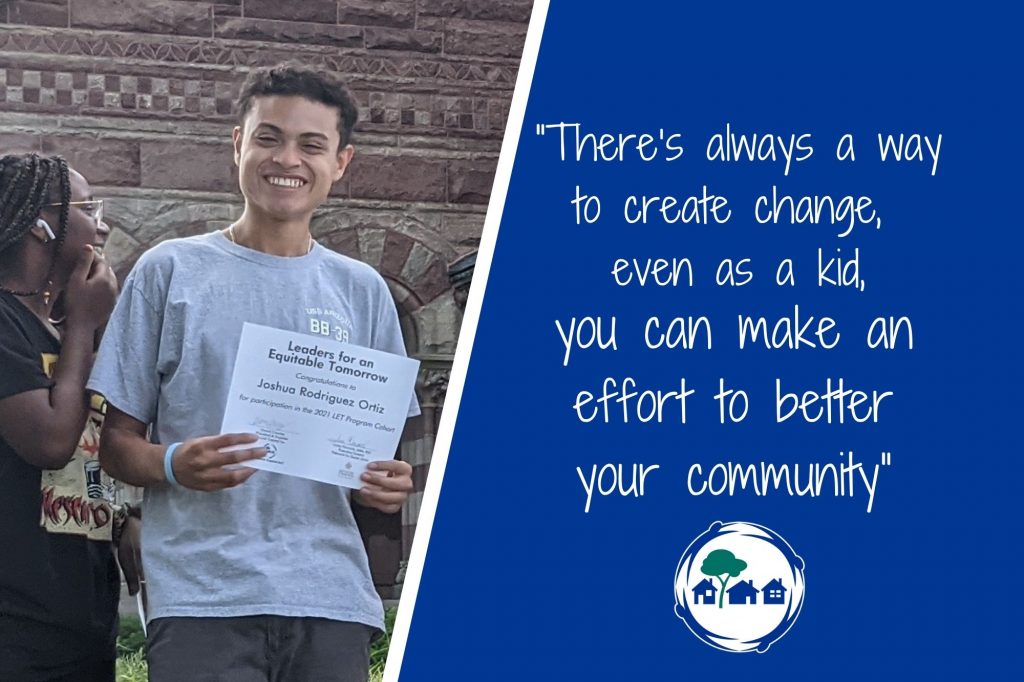 For many high school students, summer is a time to head to the beach, hang out with friends, and generally take a break from learning. But this summer, Joshua Rodriguez Ortiz and 9 of his peers, added the Leaders for an Equitable Tomorrow, or LET, program to their summer, taking on the challenge of learning more about social and racial justice and how they relate to mental health in their communities.
This Giving Tuesday, we're asking you to read Josh's story, and support his work and the work of SCI, as we work toward more inclusive communities for all of our neighbors.
In the summer of 2020, Josh was getting ready to head to high school in the fall. With an early interest in social justice, he attended his first protest, a Black Lives Matter protest organized by Woburn High senior Brooklyn Manna. Inspired, and searching for ways to be involved, Josh found the embRACE club where conversations about diversity were encouraged, and then before the summer started, he learned about a new program from Social Capital Inc. (an organization run by his former baseball coach!).
"Racism and a lack of diversity in communities can lead to negative self-image, isolation, and a sense of inferiority in youth." Through their education and conversations, the LET group developed this problem statement that they will address through engaging their peers in workshops and community projects this school year. With a donation today, you can support SCI youth leadership projects that empower teens to address timely problems like mental health.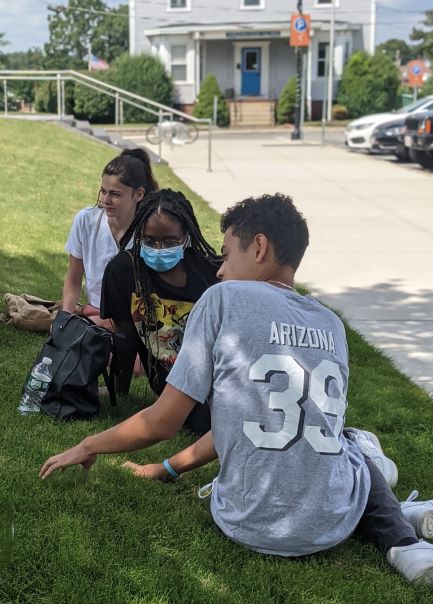 All of the young people that SCI works with are so knowledgeable and have so much to offer. They want to use their knowledge to make a difference. Through programs like LET, SCI gives youth the opportunity to build relationships, gain real experience, and put their ideas into action. LET became a way for Josh to continue to have tough, but inspiring conversations, educate himself, and learn and develop ways to educate others. The students were eager to learn and ready to contribute by sharing their knowledge and experiences. Before tackling the problem they defined, they organized interviews with key community stakeholders to gain a broader insight into the issues and resources already available.
An important part of the work of SCI is to bring people together, and for Josh, his time spent with LET and other SCI programs so far has also given him the opportunity to make new friends, finding a group of kids that shared his interests and mindset, and wanted to make an impact on their communities.I asked Josh how it felt to have these conversations with his peers. "It's relieving, it's a big deep breath – knowing other people care – and it's not just people of color who want change, it's also white allies." He continued, "It feels good, knowing that people want change and want to do something about it, especially as kids! It makes me happy". Creating connections is essential to youth success, SCI needs your support to continue to build the networks of tomorrow's leaders.
In addition to participating in the weekly meetings, community needs assessment, and project planning of LET, Josh was also one of SCI's first teen interns. Josh and his fellow intern, Jacob, were able to help with the organization of SCI's Summer Concerts, and also dive into researching resources for SCI's upcoming Allyship month initiative. SCI Program Manager, Liandra Reyes, knows that she can always rely on Josh to be ready to learn more, and to be a leader.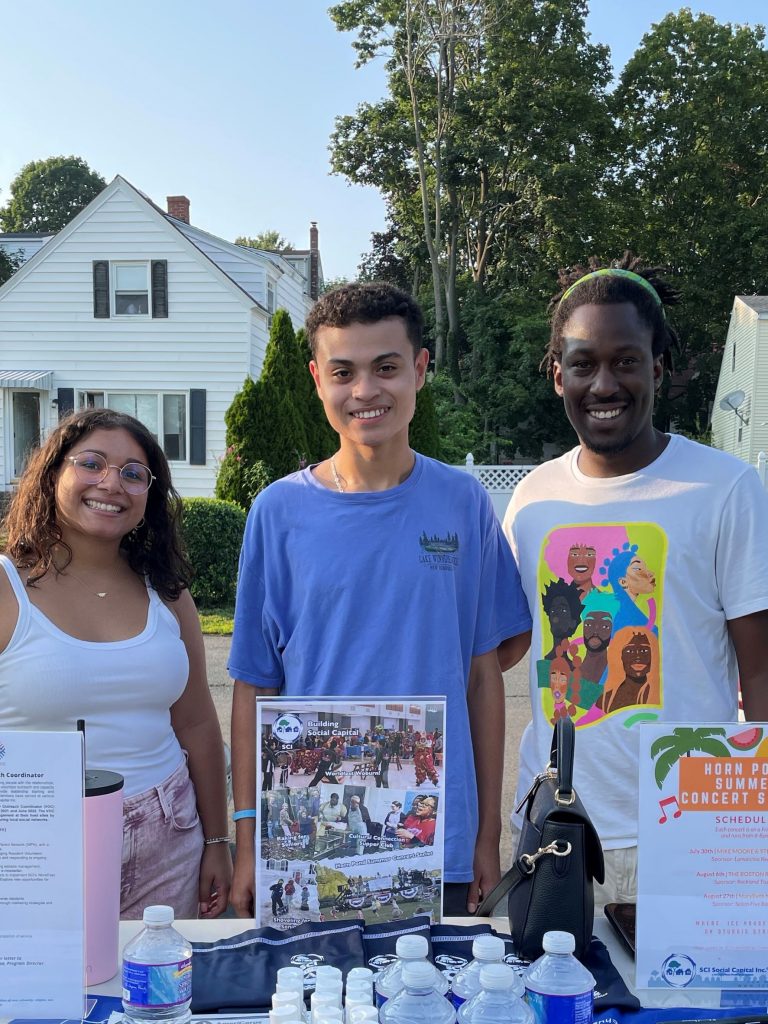 A sophomore in High School, Joshua Rodriguez Ortiz has already begun leaving a lasting impact on his community. He is an involved person, who cares deeply about issues. He's empathetic, emotionally invested in what he's doing and cares about his peers. He's the Class President and currently the only male member of the Girl's High School Volleyball team, but he's recruiting more of his male classmates to build their own team. And through his connection with SCI, he is thrilled to be managing the social media outreach for Woburn's first AAPI festival next year. And just to be sure that he's doing all he can, he also helped with this year's Leaf Raking for Seniors!
Reflecting on the hard conversations on achieving racial equity in our country, Josh shared "It's going to be a long process to get there. It's sad because it's so much work, but it's achievable." Josh and his peers are doing the work, having the hard conversations, and aim to make all of their community feel safe and included. They need the tools and support to put their ideas into action, and that's where you come in.
Help Josh bring our community closer to racial equity by investing in the work of tomorrow's leaders with SCI and help us reach our goal of raising $25,000 by the end of 2021.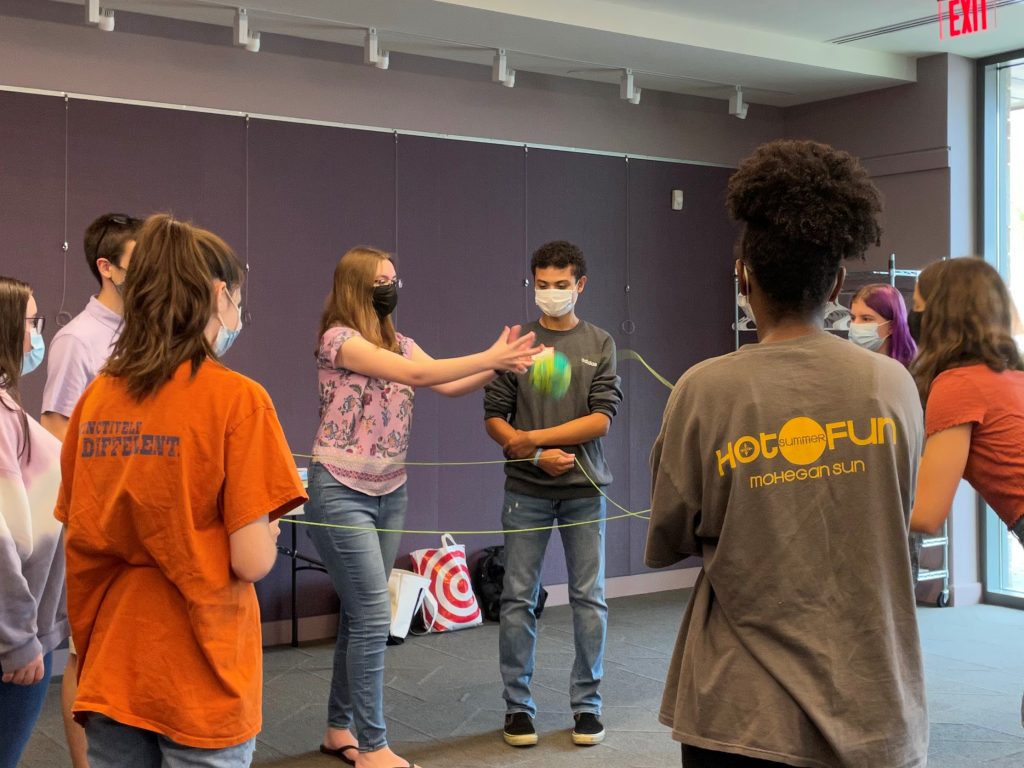 Leaders for an Equitable Tomorrow (LET) : The LET program is a partnership between Winchester's Network for Social Justice (NFSJ) and Woburn's Social Capital Inc. with funding through CHNA15 DoN funds from Lahey Hospital and Medical Center and Winchester Hospital. LET is a youth development program for high schoolers in Winchester and Woburn to learn more about social and racial justice and how they relate to mental health. During the summer, students attended weekly workshops and worked on a needs assessment. This school year, monthly workshops are being offered, as well as Career Speaker Panels.