Building Social Capital for an Equitable Recovery Panel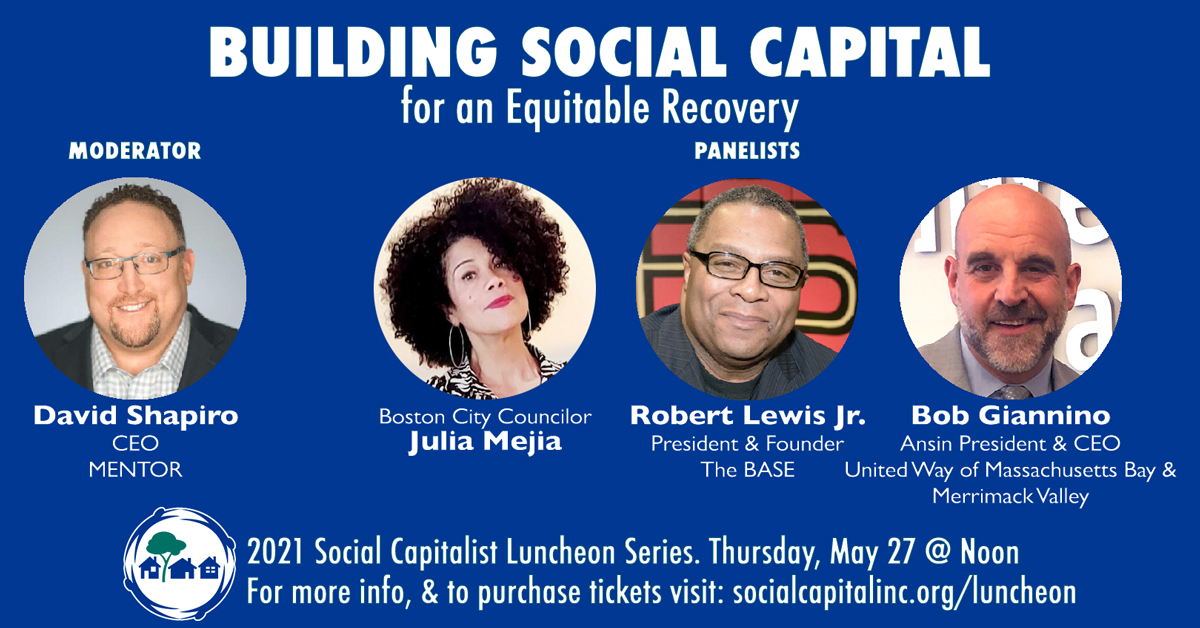 The Social Capitalist Luncheon Series kicks off May 27!
We are excited to announce the following speakers for the
"Building Social Capital for an Equitable Recovery" virtual panel:
City Councilor Julia Mejia
Robert Lewis Jr., President & Founder, The BASE
Bob Giannino, Ansin President & CEO, United Way of Massachusetts Bay & Merrimack Valley
David Shapiro, CEO, MENTOR (moderator)
The panel program begins at noon; with virtual networking starting at 11:45 a.m. After hearing opening remarks and Q & A with all the panelists, registered guests will have the opportunity to join a breakout session with one of the speakers. Get your Luncheon Series tickets today to join the Building Social Capital event live as well as the subsequent events.
The Luncheon Series will continue on June 3rd with the Bob Rivers, CEO of Eastern Bank, presenting the Connect for Community Impact Award to Mayor Yvonne Spicer of Framingham. Stay tuned for details of the panel discussion that will follow that event!