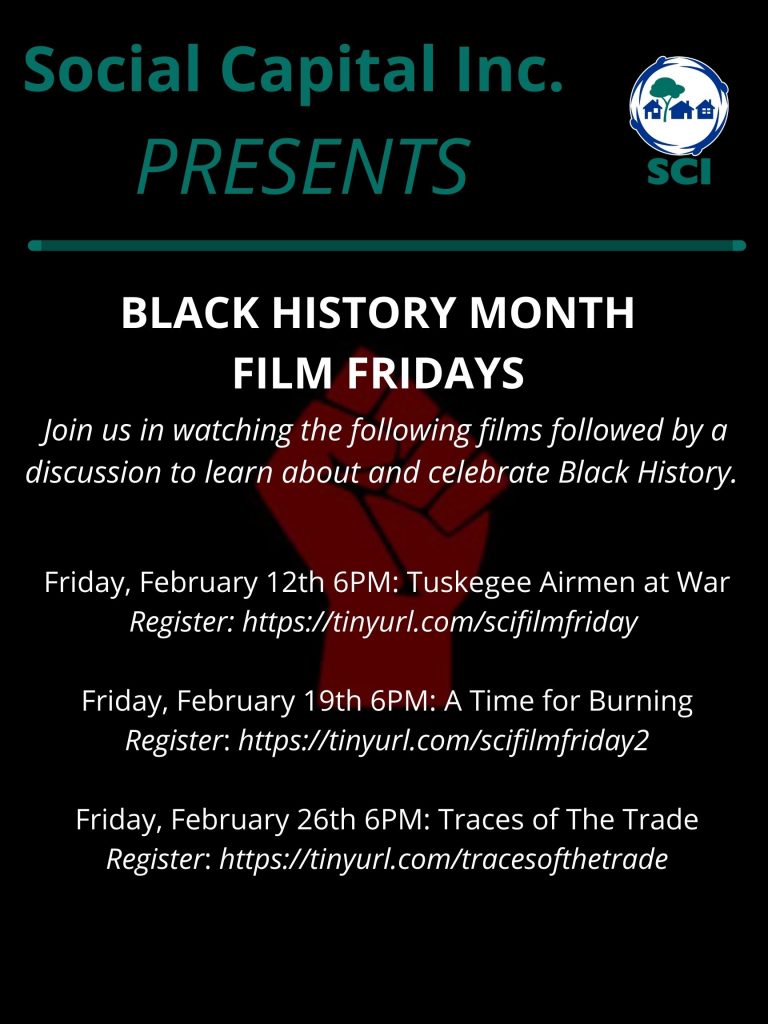 Join SCI during our Black History Month Film Fridays! For the next three Fridays SCI will be screening the following three films followed by discussions to learn about and celebrate Black History! These virtual screenings are open to everyone!
The last film, Traces of The Trade, is in collaboration with Network for Social Justice!
Register for Tuskegee Airmen at War here: https://tinyurl.com/scifilmfriday
Register for A Time for Burning here: https://tinyurl.com/scifilmfriday2
Register for Traces of The Trade here: https://tinyurl.com/tracesofthetrade
Gourmet Kreyol has offered to make a special menu for participants joining us for the Feb. 26 Traces of The Trade event! You will be able to select a time you would like to receive your meal, so you can enjoy it during the film. Both delivery and pick up is available, although delivery is limited!
RSVP to get your dinner here: http://bit.ly/3cXbK3t