SCI AmeriCorps partners with Merrimack College!
SCI Social Capital Inc. is excited to announce an innovative new partnership with Merrimack College that will significantly enhance the training and education that our cohort of SCI AmeriCorps members receive each year.
Through this partnership, Merrimack faculty will be joining SCI staff in delivering the SCI Developing Leaders Program to SCI AmeriCorps Members. The SCI Developing Leaders Program is a comprehensive training program designed to introduce and teach key functions and competencies to emerging community leaders in areas such as Diversity, Equity & Inclusion, Youth Development, Volunteer Management, and Community Outreach. Members who successfully complete the SCI Developing Leaders Program will receive a Badge of Completion through Merrimack College.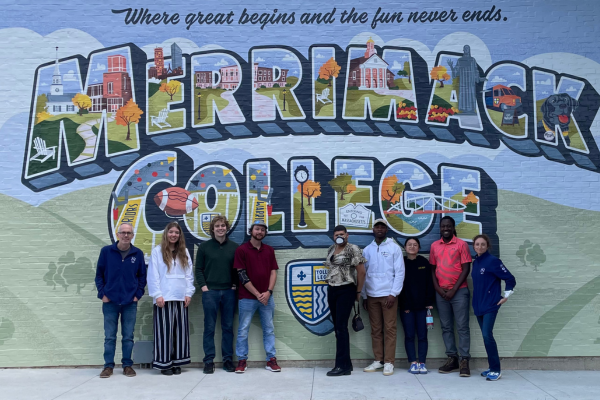 SCI Deputy Director, Philip Gordon, spearheaded the effort to establish this partnership. He shared, "Our goal through the SCI Developing Leaders Program is to provide a solid foundation in core professional development areas for SCI AmeriCorps Members. We designed the curriculum to train Members in building skills that will help them achieve success as a service-member and beyond into their career pursuits."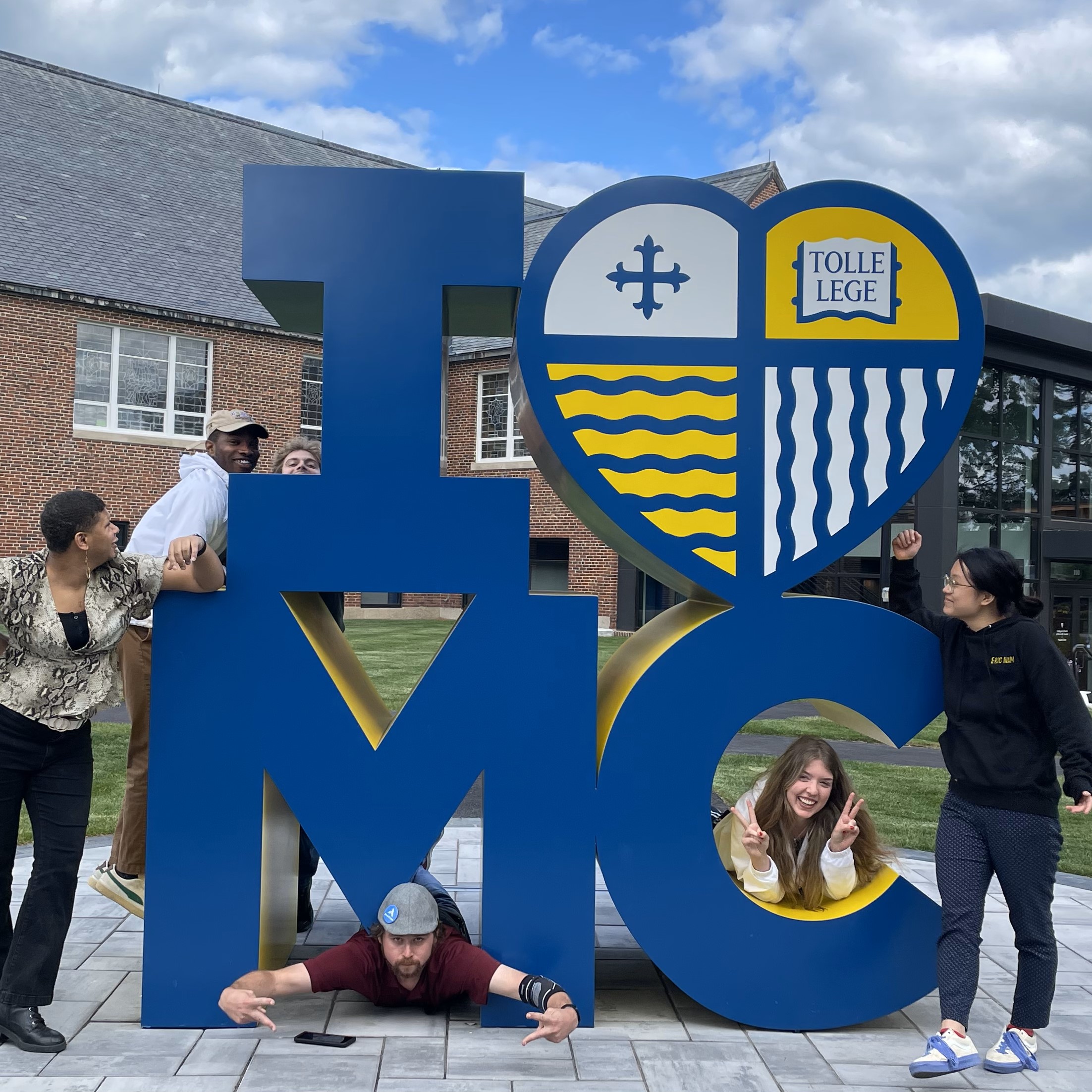 Members in the SCI AmeriCorps Program complete a year of full-time service focused on increasing the capacity of youth serving organizations to offer enriching programs and to engage volunteers to support the development of young people. SCI AmeriCorps is a sub-grantee of the Massachusetts Service Alliance, the state commission on service and volunteerism, and the national AmeriCorps Agency.
"This creative, new partnership between SCI AmeriCorps and Merrimack College will enhance SCI's ability to recruit and retain a diverse Corps of members to serve the communities in which they are placed. We hope it will be a model for future AmeriCorps/Higher Education relationships in Massachusetts," said Emily Haber, Massachusetts Service Alliance CEO.
SCI is currently accepting applications for individuals interested in serving in the 2023/24 SCI AmeriCorps program beginning this fall. More information on the SCI AmeriCorps program, member stories, and how to apply can be found at https://socialcapitalinc.org/americorps or by reaching out to SCI at americorps@socialcapitalinc.org.
 SCI Social Capital Inc. was founded in 2002 as an organization focused on bringing people together. The mission of SCI is to strengthen communities by connecting diverse individuals and organizations through civic engagement initiatives. Our story centers on cultivating connections, developing leaders, and creating strong, healthy, and inclusive communities where everyone has an equal opportunity to thrive. SCI projects include youth-led campaigns to promote mental health awareness and provide food assistance; community events reflecting the diversity of the population; and the SCI AmeriCorps program provides support to youth by increasing volunteerism and providing leadership training and community service opportunities for youth. Vist socialcapitalinc.org to learn more!

AmeriCorps is a national network of programs that engages nearly 75,000 Americans in service opportunities each year through nonprofits, schools, public agencies, and conservation efforts across the country. The SCI AmeriCorps program is currently recruiting new members! Learn more about this opportunity to support youth, grow as an individual, engage volunteers, and create community connections at socialcapitalinc.org/americorps.

Merrimack College and the Winston School of Education and Social Policy One of only two Catholic Augustinian colleges in the U.S. and one of the fastest growing institutions in the country, Merrimack College is a private institution with approximately 5,500 undergraduate, continuing education and graduate students from 34 states and 36 countries. Through the schools of liberal arts, science and engineering, nursing and health sciences, education and social policy, and business the College offers more than 100 career-focused programs taught by faculty who are passionate about their subjects. Merrimack's mission to enlighten minds, engage hearts and empower lives is a rich part of the student and academic experience and guides the College's commitment to supporting communities. Merrimack is a Master's Colleges & Universities/Medium Programs institution in the Carnegie Classification of Institutions of Higher Education and a top 40 ranked institution by U.S. News & World Report.
Merrimack's Winston School of Education and Social Policy strives to transform the field of teacher preparation and retention by providing national thought leadership and research, yielding valuable insights to educators and policymakers in today's complex and evolving K-12 educational environment.