This program was held at District Hall, Boston on Thursday, March 30th Over 50 guests joined us for lunch, learned from our panelists, and recognized Mayor Gary Christenson and the Malden community!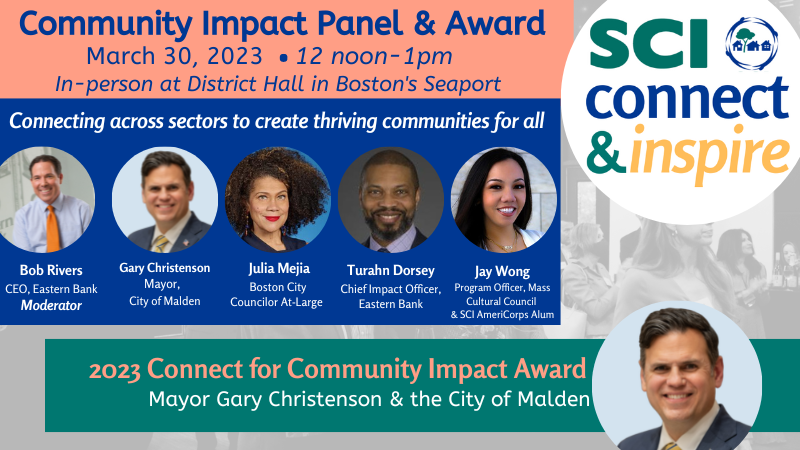 Connect for Community Impact Award
The City of Malden, under the leadership of Mayor Gary Christenson along with many outstanding community partners, has been selected for this year's Connect for Community Impact Award, presented by Eastern Bank. This award has been presented annually since 2016, recognizing cities that effectively collaborate across diverse sectors and constituencies to create a thriving community for all.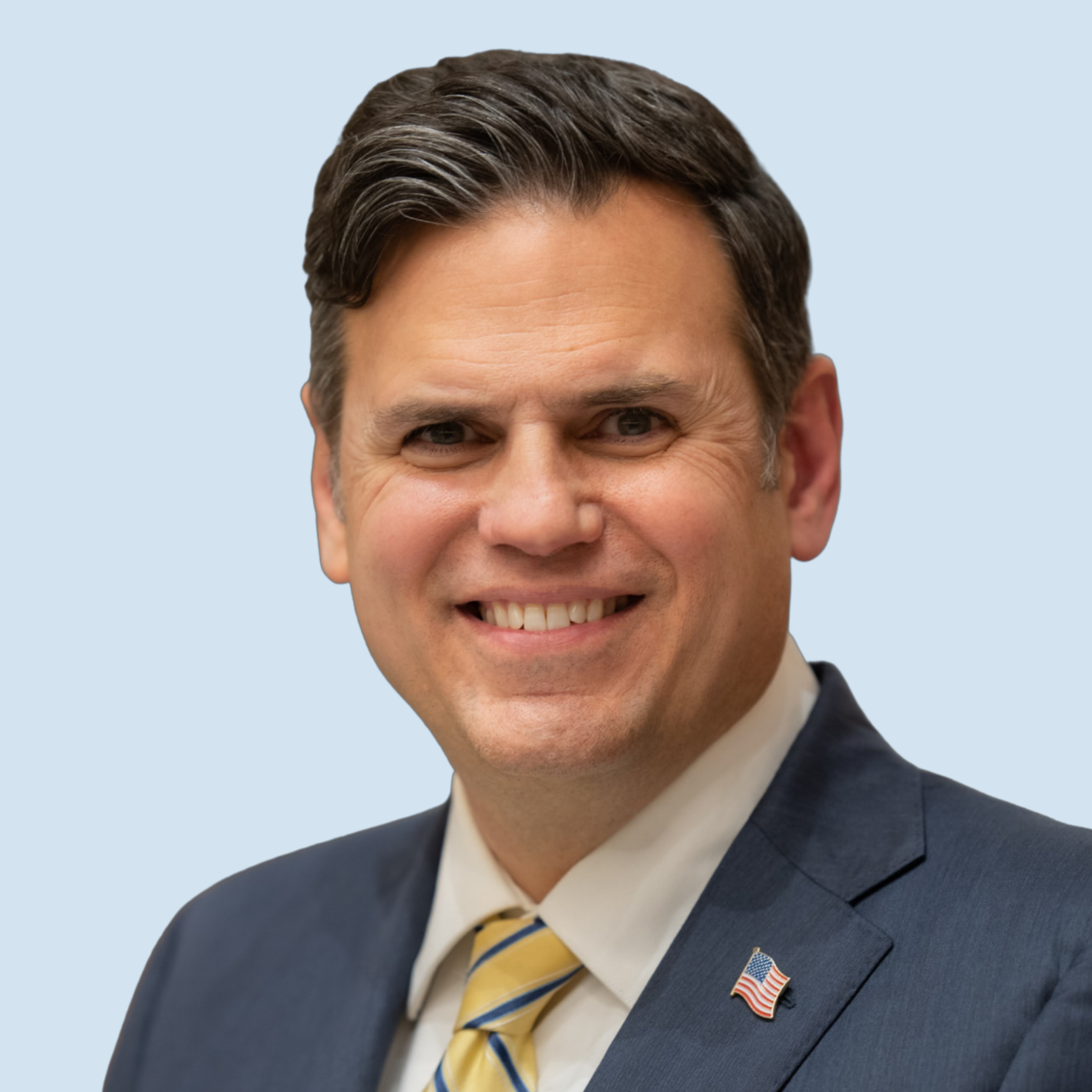 Since becoming Mayor in 2012, Gary Christenson has established Malden as a vibrant Gateway City, with a lively downtown, effective cross-sector collaboration and inclusive economic development. Mayor Christenson is a true social capitalist, always seeking out opportunities to connect with the increasingly diverse community.

-Bob Rivers, Eastern Bank Chair & CEO
Meet Our Panelists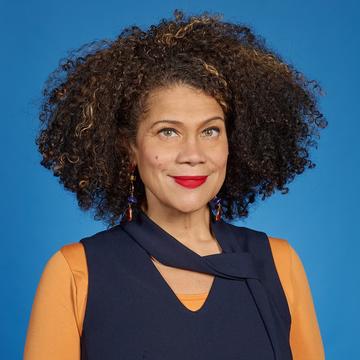 Julia Mejia
Boston City Councilor At-Large
Born in the Dominican Republic, City Councilor At-Large, Julia Mejia arrived in the neighborhood of Dorchester when she was five years old. Raised by a single mother who was undocumented for most of her childhood, she was forced at an early age to speak up on behalf of her mother and others who felt ignored by the very institutions that were supposed to serve them.

Driven by a lifelong pursuit of justice and equity, Councilor Mejia has created countless opportunities for others to step into their power and advocate for positive change as a community organizer. Following the 2019 election AND a historic two-month recount, Julia won her seat by a single vote and is now the first Afro-Latina to sit on the Boston City Council. Mejia is currently the Chair of the Committee on Education, the Committee on Government Accountability, Transparency, and Accessibility as well as the Committee on Labor, Workforce, and Economic Development.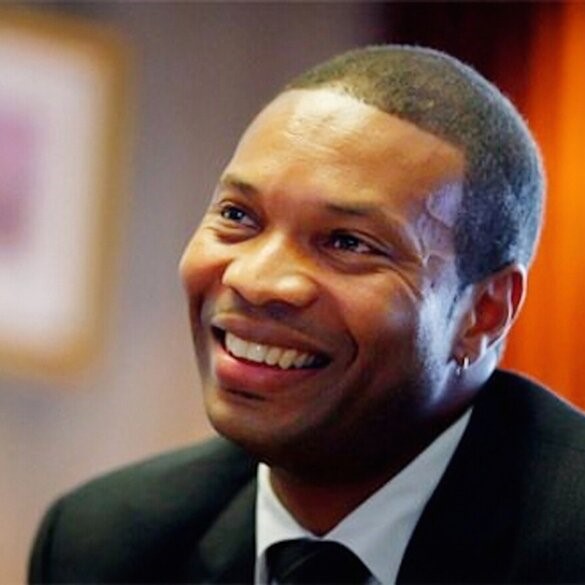 Turahn Dorsey
Chief Impact Officer, Eastern Bank
Turahn Dorsey is a researcher, policymaker and strategist whose career has focused on systems change and civic innovation. As Chief Impact Officer at the Eastern Bank Foundation, he plays a key leadership role advancing approaches to economic mobility and inclusion as well as guiding the Foundation's efforts on measurement, evaluation and learning. As a grantmaker, he is helping the team to make meaningful investments to transform early care and learning systems. Additionally, Dorsey is the co-founder of the Jazz Urbane Cafe, a new arts hub and full service restaurant slated to open in Boston's Nubian Square and is the current board chair for the Benjamin Franklin Cummings Institute of Technology. Finally, Dorsey is the former Chief of Education for the City of Boston, having served in Mayor Martin J. Walsh's cabinet from September 2014 to November 2018.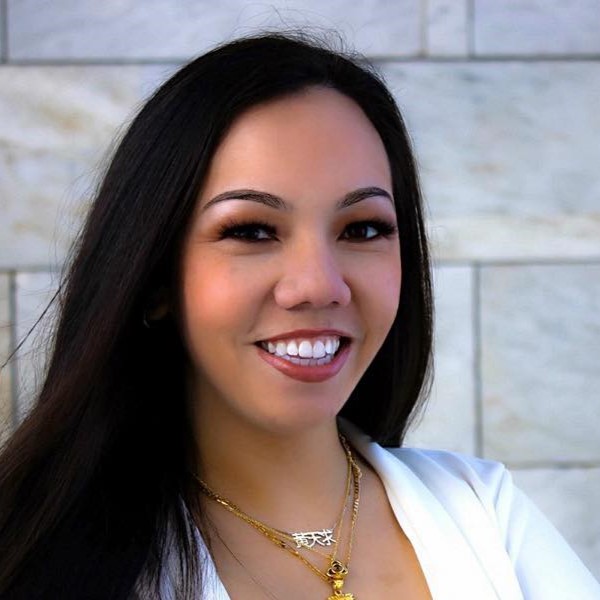 Jay Wong
Program Officer, Mass Cultural Council & SCI AmeriCorps Alum
Jessica (Jay) Wong (黃慧美) is a second generation bi-racial/Chinese American. Jessica serves as a Program Officer for the Mass Cultural Council and Community Outreach Coordinator for the Asian Task Force Against Domestic Violence (ATASK). Her decade long career has been largely dedicated to advocating for communities of color, promoting the importance of civic engagement, and providing safe spaces and opportunities for Asian American women.
Jessica previously served as the Program Director/Interim-Executive Director of the Massachusetts Asian American and Pacific Islander Commission, where she organized advocacy efforts, programs, and public events to raise awareness surrounding anti-Asian racism, amplify AAPI voices/stories, and strengthen young AAPI leaders.
Recently, Jessica earned her Masters in Public Administration and Asian American Studies from UMass Boston and a Bachelors in Political Science from UMass Amherst.
Jay also made an impact serving two years of service with the SCI AmeriCorps Program!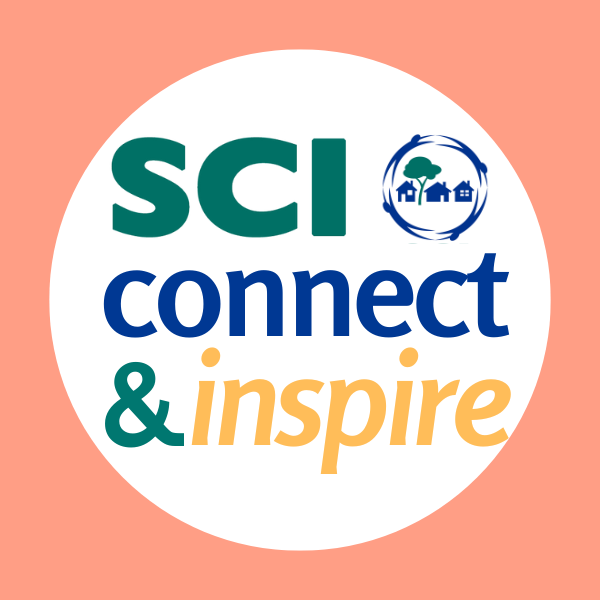 The SCI Connect & Inspire Series is a new name and format for the event that has been known for 15 years as the SCI Social Capitalist Luncheon. The events recognize leaders that exemplify the goals of SCI and bring people together.
2022
Last year's event was presented virtually and is now available online. Moderated by Bob Rivers, CEO of Eastern Bank, the panelists for this discussion were Kim Driscoll– Mayor, City of Salem, Betty Francisco,- entrepreneur, business executive, attorney and community leader, Dr. Patrick Tutwiler– Superintendent Lynn Public Schools, and Gladys Vega, Executive Director, La Colaborativa. View the clips, the presentation and panel on our YouTube channel!