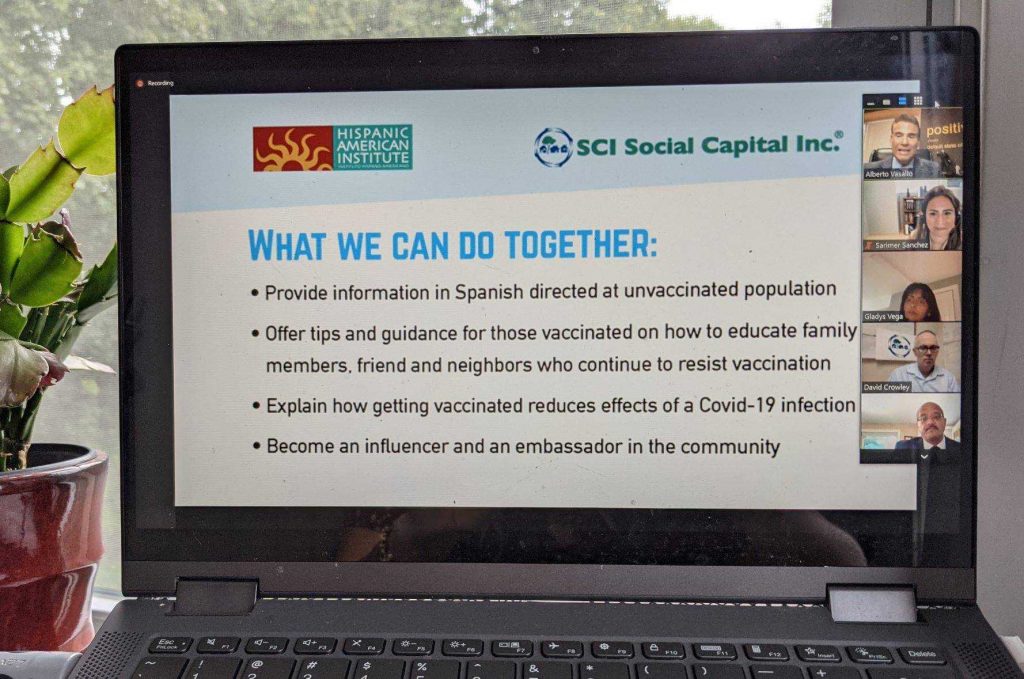 VEAP, or the Vaccine Equity and Access Project, is SCI's CDC-funded campaign to improve vaccine equity in five Massachusetts communities – Lynn, Lawrence, Dorchester, Chelsea, and Woburn. This goal will be achieved through the training of 160 "VEAP ambassadors" – folks who will talk to vaccine hesitant people they know about the importance of getting vaccinated. They will be supplemented by 15 "VEAP Leaders"- folks who will receive more training and support from SCI to design and implement community-focused plans to improve local vaccination rates.
Updates: This month, VEAP has been focused on securing partnerships with community based organizations across the Greater Boston area. VEAP also began a comprehensive search to build up a pool of medical professionals who are interested in leading a portion of our ambassador training sessions. VEAP also began to collect data from the first ambassador training session; in October, VEAP Ambassadors spoke to ~1500 individuals about getting vaccinated. 86% of responses identified "Side Effects" as a barrier to vaccination- the most common response by roughly 30 points, followed by "Misinformation".
While the CDC grant focuses on adult vaccination, SCI is also exploring ways we can work with our community partners to encourage teen vaccination as well.
Calls to action: As mentioned above, SCI is looking for ~150 VEAP Ambassadors and 15 VEAP Leaders to talk to vaccine hesitant people they know about getting vaccinated. Equally important, SCI is looking for medical professionals, particularly from the Hispanic/Latinx community, who are comfortable leading a portion of a VEAP ambassador training session.
If you or anyone you know might be interested in any of these roles, please email ckwitchoff@socialcapitalinc.org or fill out this form to get involved.