Educate, Engage, Activate
Getting to know Network for Social Justice, an SCI AmeriCorps host site
Opportunity to serve with Network for Social Justice in Winchester, MA – 2022-2023 Community Engagement Coordinator Position Available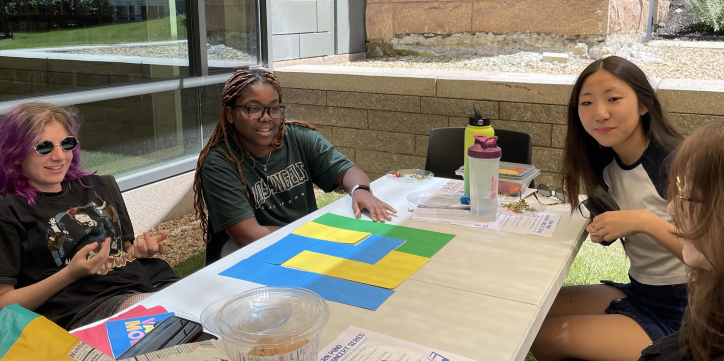 The NFSJ mission focuses on building a movement to advance equity and inclusion in Winchester and across the Boston suburbs. To this end, the NFSJ is actively creating and honing a model for community organizing specifically tailored to suburban communities. At its core, their model meaningfully engages youth and community volunteers to advance equity and inclusion via a sustainable, intergenerational, multiethnic/multiracial grassroots coalition, which is the work envisioned for their SCI AmeriCorps Member. "Meaningful engagement" involves expanding the development of their youth internship program feeding from local schools and supporting the ongoing work of their community volunteer-run committees focused on immigrant justice, town response and advocacy, indigenous peoples rights, and schools and youth engagement.
The SCI AmeriCorps Member will enable the NFSJ to create scaffolding to expand its capacity as a volunteer established and driven nonprofit organization. This Member would also help further integrate the youth with whom they work into all aspects of the NFSJ's social justice work, expanding the range and type of youth development programming offered to include a stronger connection to service learning via independent research and engagement.
While the Member will be supervised by the Executive Director, the entire staff will support the Member and provide guidance and mentorship as needed. Additionally, the institutional knowledge of the core volunteers, combined with staff, will triangulate the support the Member receives in all areas – from community outreach, to youth engagement, to program development and execution.
In addition to cultivating community connections, SCI AmeriCorps members will also have access to the following benefits:
Receive a Taxable Stipend up to $23,000/year, paid bi-weekly
Earn a Federal Education Award worth up to $6,495 upon successful completion of service that can be used towards past, future or a family member's* university education (*if you are aged 55 or older at time of service; certain restrictions on family transfers apply)
40-hour SCI Member Professional Development Certificate Program: professional development training in Volunteer Management, Building Social Capital, Community Outreach, Youth Development, Project Management, and DEI (Diversity, Equity, and Inclusion)
Eligible for Free Healthcare at a no-cost premium
Can receive Student Loan Forbearance during active service
Apply now for this opportunity to support youth in our communities, grow as an individual, engage volunteers, and create community connections!