We hope this email finds you well and that you're enjoying the warm weather during this last week of April. As we begin to transition into a new month, we wanted to remind you of another important upcoming change. The current Public Health Emergency (PHE) for COVID-19, which has been in place for over three years, will be ending on May 11, 2023.

Here at VEAP, we want to make sure you have the info you need during this time of transition so this week we're doing things a little differently. We invite you to take a moment to check out the infographic below for quick answers to some common questions about the end of the PHE.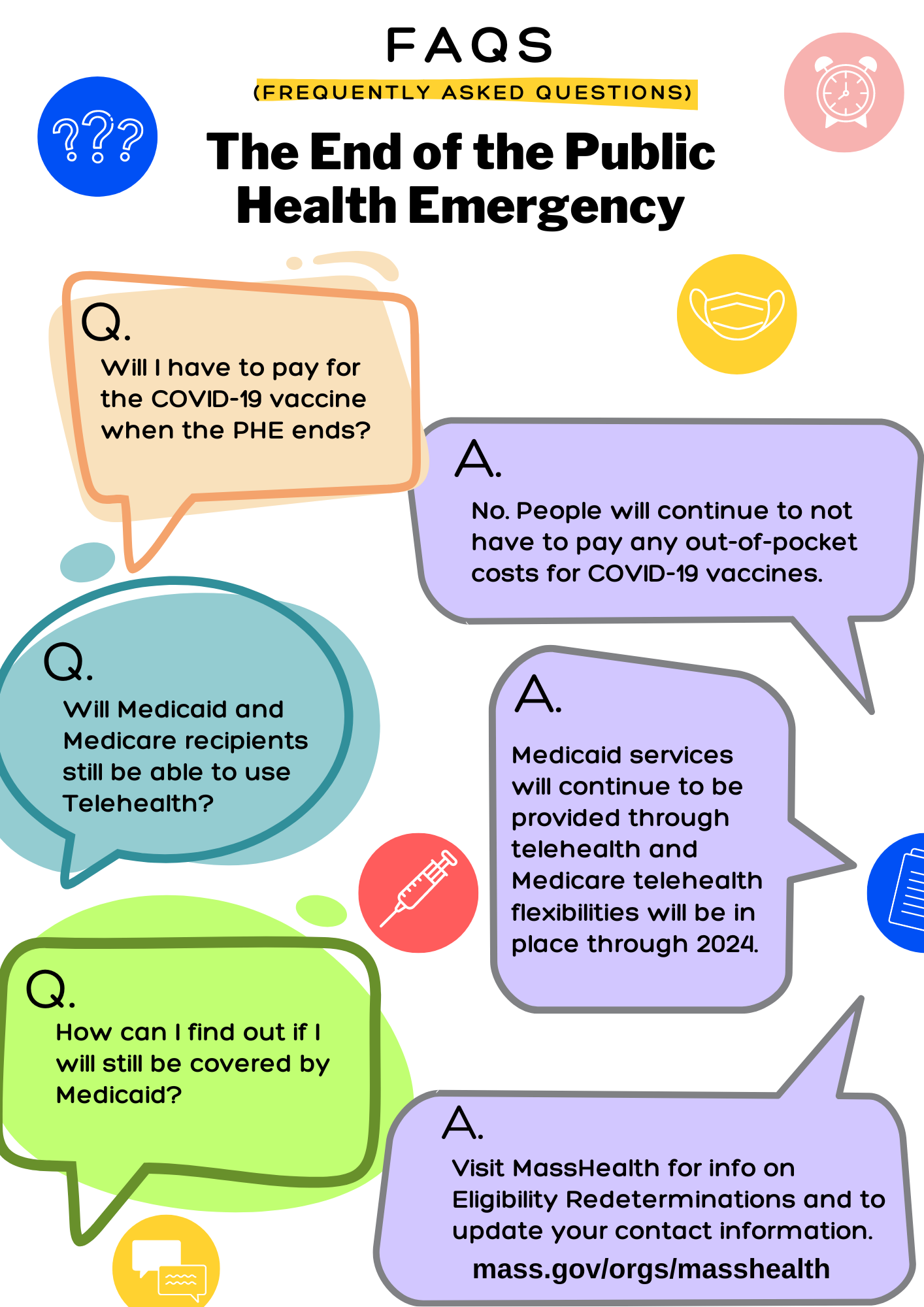 Right now the best thing YOU can do to prapare for this change is to ensure that you don't miss any important notices by making sure that your contact information for your health insurance provider is up-to-date. This includes MassHealth members who will need to renew coverage. (MassHealth members can find out more here: MassHealth Eligibility Redeterminations and here: YouTube – MassHealth – Act Now Stay Covered)
Keep an eye on your inbox for more of the health info you need from VEAP!
For more resources on the Public Health Emergency Transition visit:
Wondering where to get a COVID-19 vaccine?
Visit our website for up-to-date information on local vaccine clinics: Upcoming Everett and Malden Vaccine Clinics
Visit Vaxfinder.mass.gov or Vaccines.gov to find a location near you!
Text your zip code to 438829
Call 1-800-232-0233