President, New Commonwealth Racial Equity and Social Justice Fund (NCF)
2022 SCI Idealist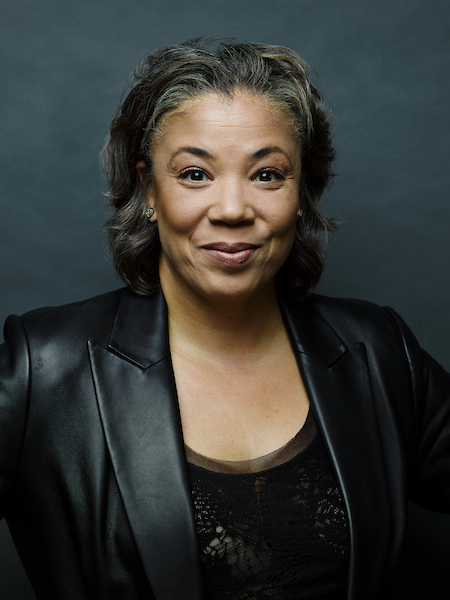 Dr. Makeeba McCreary serves as president of the New Commonwealth Racial Equity and Social Justice Fund (NCF) in September 2021. NCF is a coalition founded of Black and Brown executives from Massachusetts' leading corporations united to support Black and Brown communities amid the COVID-19 pandemic and in the wake of the brutal killing by police of George Floyd. In its first year, NCF raised $30 million toward its initial fundraising goal of $100 million, which will be used to support eligible nonprofit organizations and to build an ecosystem of area leaders and stakeholders committed to dismantling systemic racism in Boston and across the Commonwealth of Massachusetts.
Makeeba joins NCF after two and a half years with the Museum of Fine Arts, Boston (MFA). In her role as the Patti and Jonathan Kraft Chief of Learning and Community Engagement, she focused on audience development and integrating diverse perspectives through the lens of art. Under her direction, she expanded the MFA's annual roster of community celebrations and established the Black Arts and Artists Curators Circle. Working closely with MFA curators, she incorporated community voices into exhibitions and gallery displays, including the critically acclaimed Writing the Future: Basquiat and the Hip-Hop Generation. During the MFA's pandemic induced closure in 2020, Makeeba's division swiftly moved to transition all programming to a digital platform for more than 1.2 million followers winning Boston magazine's "Best of Boston award for the best virtual museum experience. Additionally, Makeeba, a passionate advocate for young people, lead the charge on improvements to the school group experience and new paid opportunities for high school and college students, including a paid college internship program and Curatorial Study Hall—a high school student-curated exhibition Black Histories, Black Futures.
Prior to joining the MFA, Makeeba served as the Managing Director and Senior Advisor of External Affairs for Boston Public Schools, reporting directly to the Mayor and Superintendent of Schools. In addition to building lasting partnerships with the private sector and providing the BPS community with valuable philanthropic tools, she piloted new programs and fundraising that directly improved the educational experience for thousands of students. Previously, Makeeba served as Founder and CEO of AbekaM Consulting, as an Educational Policy Consultant for Compass Consulting, and Director of Philanthropic Services for EdVestors Boston. She currently sits on the Board of Directors for a variety of local organizations including the Executive Committee of The Partnership, the Greater Boston Convention and Visitors Bureau, Bridge Boston Charter School Foundation, Boston Plan for Excellence and the Cotting School. A native Bostonian, Makeeba received her doctorate in education from the Teachers College at Columbia University, a master's degree in education from the Harvard Graduate School of Education, and a bachelor's degree in psychology from the University of Massachusetts, Boston.
Join SCI in celebrating Makeeba's work by attending our event, purchasing an ad in our program book, or becoming a sponsor!