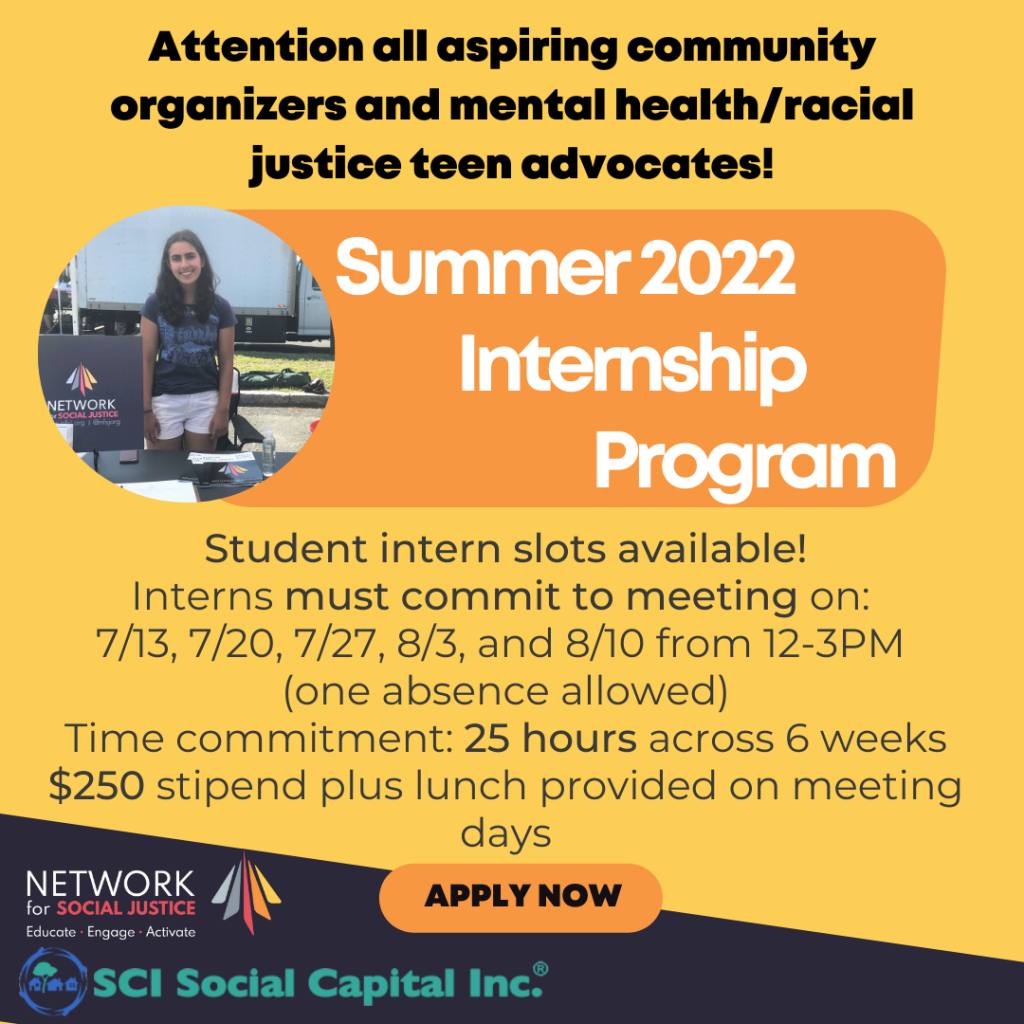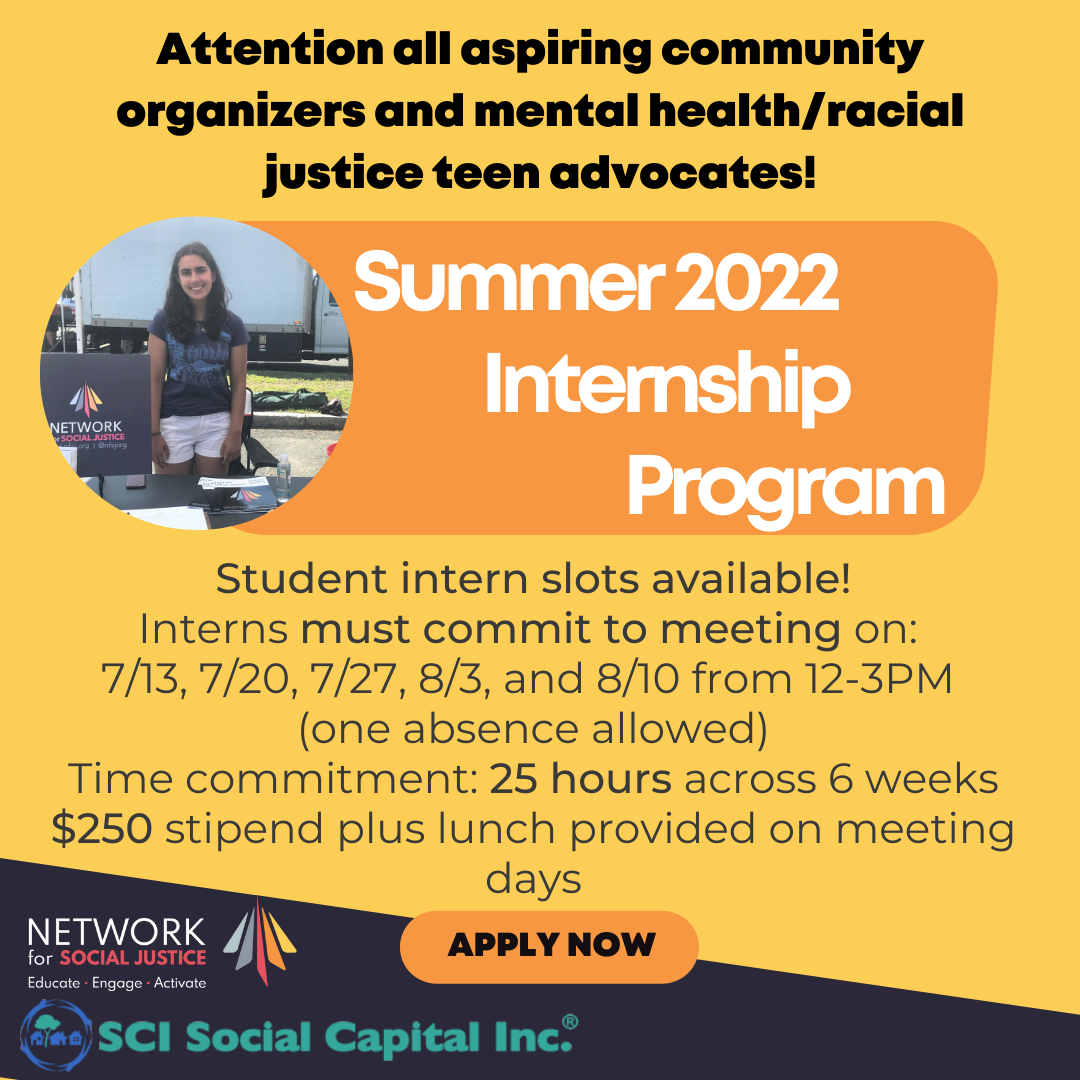 The Leaders for an Equitable Tomorrow (LET) program is a partnership between Winchester's Network for Social Justice (NFSJ) and Woburn's Social Capital Inc. with funding through CHNA15 DoN funds from Lahey Hospital and Medical Center and Winchester Hospital. LET is a youth development program for high schoolers in Winchester and Woburn to learn more about social and racial justice and how they relate to mental health. During the summer, students attended weekly workshops and worked on a needs assessment. This school year, monthly workshops are being offered, as well as Career Speaker Panels.

Check out clips and full videos from our recent panel discussions on SCI's YouTube channel!
High School students residing in Woburn are invited to work with the Network for Social Justice and SCI this summer! The internship begins with a kick-off meeting in late June and will run through mid August 2022:

Participating students must commit to meetings on 7/13, 7/20, 7/27, 8/3, and 8/10 from 12-3PM with lunch included (one absence allowed).
Total time commitment will be around 25 hours over the course of 6 weeks (perfect for students to have another summer job!).
Students who will receive a $250 stipend upon full completion of the internship.
Limited spots available! Apply here!
Applications are due end of day Friday May 27, 2022. For questions contact Phil Gordon, SCI Deputy Director, at pgordon@socialcapitalinc.org.