Inspiring all girls to be strong, smart, and bold
Getting to know Girls Inc. of Lynn, an SCI AmeriCorps host site
Opportunity to serve with Girls Inc. of Lynn in Lynn, MA – 2022-2023 Community Engagement Coordinator Position Available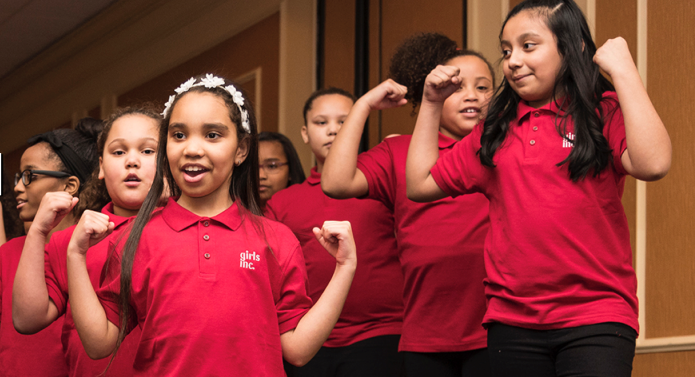 Girls Inc. of Lynn's mission is to inspire all girls to be Strong, Smart and Bold by meeting the needs of the girls in the community, developing girls' capacity to overcome the effects of discrimination, be self-sufficient, responsible members of the community, and serve as advocates for all girls. Working towards solving the effects that poverty, race and gender inequity barriers cause, Girls Inc. of Lynn advocates (informed by the voices of the girls themselves) to break through the barriers girls face and to reform systems that prevent their success. 
SCI AmeriCorps members are "strong, smart and bold" role models towards Girls Inc.'s mission. In this role, the member will enrich youth through mentorship and program coordination, and engage volunteers in the Peer Leaders  and Teen programs as well as lead process improvements and systems development.
In addition to cultivating community connections, SCI AmeriCorps members will also have access to the following benefits:
Receive a Taxable Stipend up to $23,000/year, paid bi-weekly
Earn a Federal Education Award worth up to $6,495 upon successful completion of service that can be used towards past, future or a family member's* university education (*if you are aged 55 or older at time of service; certain restrictions on family transfers apply)
40-hour SCI Member Professional Development Certificate Program: professional development training in Volunteer Management, Building Social Capital, Community Outreach, Youth Development, Project Management, and DEI (Diversity, Equity, and Inclusion)
Eligible for Free Healthcare at a no-cost premium
Can receive Student Loan Forbearance during active service
Apply now for this opportunity to support youth in our communities, grow as an individual, engage volunteers, and create community connections!