Dedicated to the children of our city.
Getting to know Boys & Girls Clubs of Boston, an SCI AmeriCorps host site
Opportunity to serve with Boys & Girls Clubs of Boston in Boston, MA – 2022-2023 Community Engagement Coordinator Position Available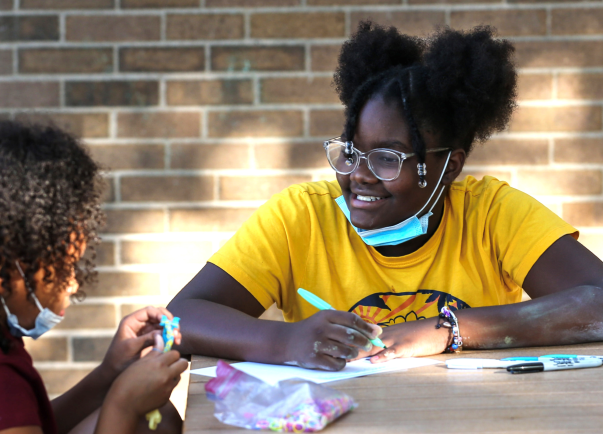 The Boys & Girls Clubs of Boston (BGCB) has a long history of delivering effective, quality programming in a safe, caring, and welcoming environment. BGCB's first Club was founded in 1893 and today operates 10 Clubs in Charlestown, Chelsea, Dorchester, Jamaica Plain, Mattapan, Roxbury, and South Boston, serving more than 8,000 individuals per year.
BGCB offers a special opportunity for an SCI AmeriCorps member to balance nonprofit management and frontline direct service. The SCI AmeriCorps member will spend part of each workday in the main office growing volunteer capacity, and part of the day at the Club working with leadership on youth development programming and events.
A leading youth-serving organization, BGCB opens doors for youth, AmeriCorps members and staff. With a vast network in the region, senior leadership supports connectivity, giving opportunities to grow social capital. There has also been organizational focus given to team members' mental health and wellbeing, with perks like access to the Headspace app.
In addition to cultivating community connections, SCI AmeriCorps members will also have access to the following benefits:
Receive a Taxable Stipend up to $23,000/year, paid bi-weekly
Earn a Federal Education Award worth up to $6,495 upon successful completion of service that can be used towards past, future or a family member's* university education (*if you are aged 55 or older at time of service; certain restrictions on family transfers apply)
40-hour SCI Member Professional Development Certificate Program: professional development training in Volunteer Management, Building Social Capital, Community Outreach, Youth Development, Project Management, and DEI (Diversity, Equity, and Inclusion)
Eligible for Free Healthcare at a no-cost premium
Can receive Student Loan Forbearance during active service
Apply now for this opportunity to support youth in our communities, grow as an individual, engage volunteers, and create community connections!