(formerly known as the SCI Social Capitalist Luncheon)
For 15 years, SCI's annual luncheon has honored individuals who exemplify our mission. The SCI Idealist Award is presented to leaders who dedicate their lives and engage their social capital to address some of the most pressing needs in our communities.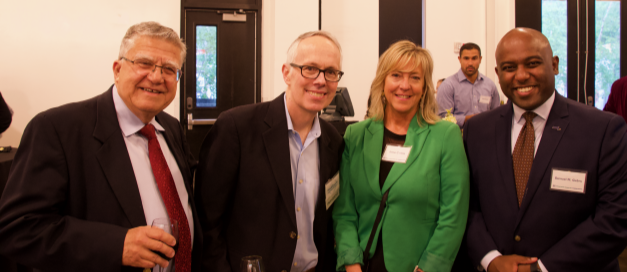 Traditionally held at a hotel in Downtown Boston as a single event with some 250 business and community leaders, we have adapted the 2022 event, formally known as the SCI Luncheon! This year's celebration will include two events.
Sponsorship opportunities for this event include tickets & advertisement opportunities! To learn more about sponsorship, reach out to Leah Mulrenan at LMulrenan@socialcapitalinc.org.
Connect for Community Impact Panel & Award Presentation
Thursday, March 30th, 12:00pm-1:00pm @ District Hall, Boston (program will also be presented virtually) Registration and lunch will begin at 11:30am
Join us for lunch, learn from our panelists, and recognize a community and its leader! This program will include the presentation of the Connect for Community Impact Award, sponsored by Eastern Bank. It will highlight a panel of guests discussing topics related to business & community collaboration to create healthy and equitable communities. We will also allow time for networking and lunch will be provided. You can see clips and the full virtual presentation of last year's panel on our YouTube channel.