Last week, I promised to "highlight some hopeful stories of kindness, compassion and neighborliness" that emerge in response to the COVID-19 pandemic.
Today, I'd like to focus on an amazing outpouring of community spirit we have seen here in Woburn, and the role SCI AmeriCorps member Jenna Francis has played facilitating volunteers eager to respond.
Anticipating that there would be a number of senior citizens and others that should not be leaving their homes for grocery stores, SCI set up a Facebook group SCI Engaging Resident Volunteers (SERV) for people who wanted to volunteer to help. Very quickly over 100 people had joined the group!
Jenna has been very busy keeping up with a whirlwind of emerging needs and coordinating a volunteer response to them!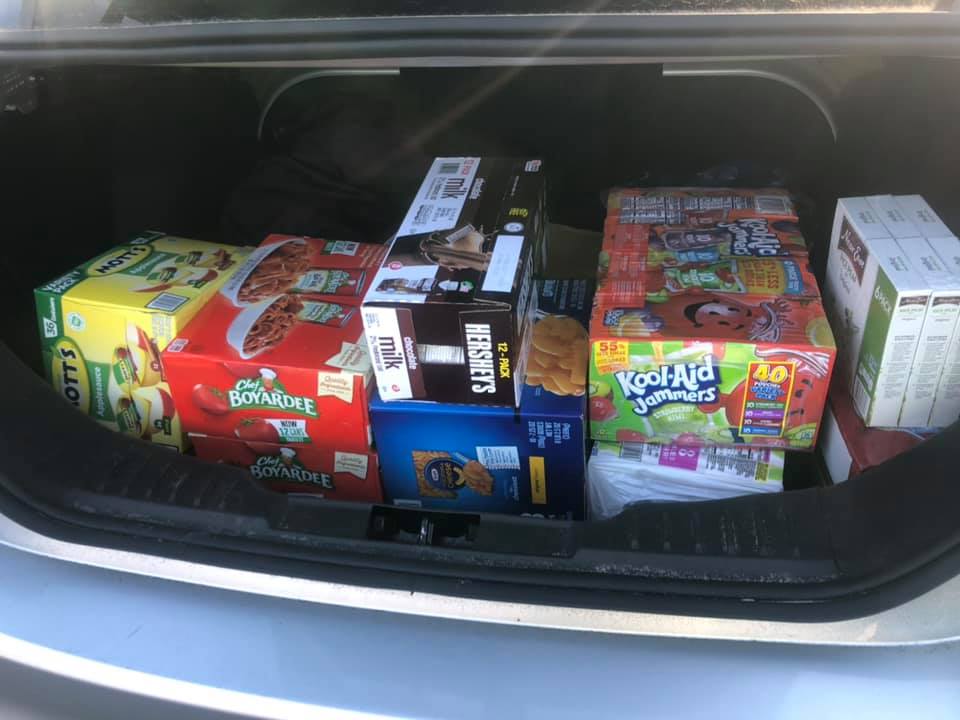 For instance, Adriana Mendes-Sheldon, SCI Board member and Family and Community Engagement Liaison for the Woburn Public Schools (WPS), identified 20 families in serious need of food assistance. Jenna collaborated with Adriana, WPS and the local Council of Social Concern food pantry to arrange for volunteers to deliver emergency boxes of food.
In addition, Jenna recruited volunteers to help WPS distribute Chromebooks to families that needed them for the children to be able to engage in remote learning activities. This distribution of technology is one example of how WPS is working hard to ensure equal access to remote learning.
Yesterday I took a call from a senior citizen with multiple serious health conditions, that meant she definitely should not be going out to shop. For a variety of reasons, she only had a few canned food items left in her house, with no funds for food until next month.
Within five minutes of posting this need to the SERV Facebook group, my friend Poly had volunteered to go shopping that evening and bring the caller enough food to get her through the rest of the month.
To top it off, Poly's offer was quickly followed by at least a half dozen more wanting to help. I assured the eager volunteers there would likely be more needs that they could address soon!
One more good story to highlight before signing off. Like many places in the area, Woburn residents have been stepping up to make masks for healthcare workers who need them. Jenna has been helping to coordinate the efforts, as was appreciated by this comment on Facebook: